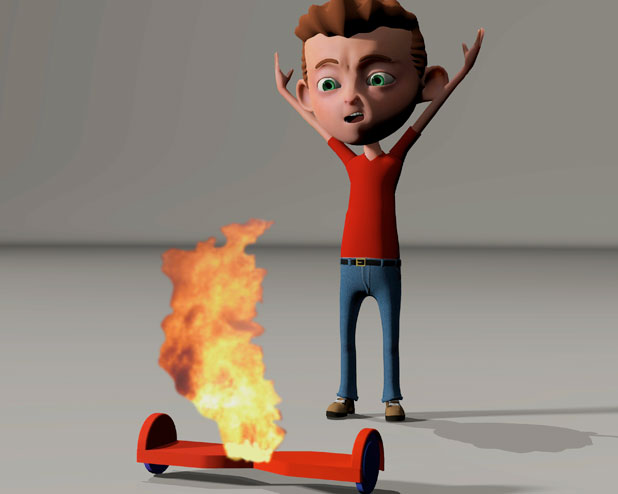 Fayette County Fire and Emergency Services (FES) Deputy Chief Tom Bartlett has a reminder for those who will receive a hoverboard at Christmas. A recent fire related to a hoverboard had Bartlett reminding owners to make sure the hoverboard and all gifts that can cause injury are safe.
"As we enter the Christmas season the department of Fire and Emergency Services urges all citizens to not let their guard down when it comes to safety," Bartlett said. "Please pay particular attention to gifts that are given/received that could cause injury."
Bartlett said fire units on Sept. 17 responded to an incident involving a hoverboard.
"The hoverboard was new and had been purchased recently. During a charging cycle at night the homeowner was awakened by their alarm system. The unit exploded with enough force to set off a glass break alarm." Bartlett explained. "The homeowner discovered the fire resulting from the explosion of the hoverboard and called 911. The fire was extinguished upon arrival of fire apparatus. The damage was limited to the furnishings in the immediate area along with smoke damage throughout the home."
Fire Chief David Scarbrough reminded citizens that "If you purchase or receive a hoverboard please make sure it is listed by a credible testing agency such as Underwriter's Laboratory (UL) or refer to the Consumer Product Safety Council for hoverboard information."
As additional safety precautions please keep live Christmas trees well hydrated, do not overload electrical circuits, and test your smoke detectors monthly, Bartlett said.
"Each year we respond to injuries involving skate boards, scooters, and bicycles. Helmets are a lifesaver," said Bartlett.