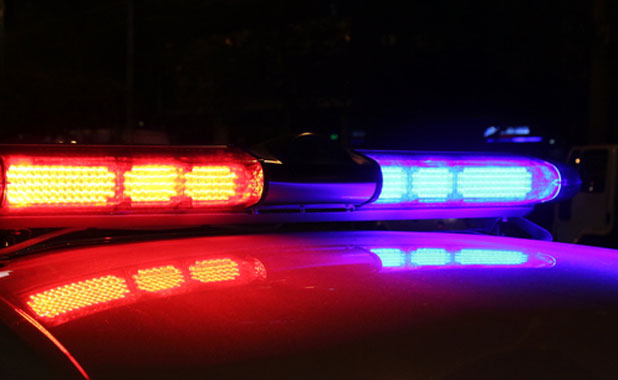 Peachtree City Police are investigating an April 18 incident in the area of Lexington Pass involving a male juvenile who reportedly brandished a handgun toward a man who thought assistance was needed with the juvenile's golf cart, but have little to report Tuesday afternoon.
Facebook posters, however, are not waiting on an official police report.
One of the larger Peachtree City-centered Facebook groups, Life in the PTC Bubble, has more than 7,000 members, and it exploded with comments after Jamie Fukofuka, creator and an administrator of the group, posted the following around 9 p.m. Monday:
"On Saturday around 11:20 p.m. in a neighborhood just off Hwy. 74, a teenager (13-15 yrs old) cut in front of my friend and her husband on his golf cart and slowly came to a complete stop. He got off the golf cart and pulled a gun and aimed it right at them. It was a very large gun. They backed up their car trying to escape the situation and the teenager got back on his golf cart to follow them.
"Thank God, they lost him. They have called the police and answered some questions. I want everyone to be careful if you see a golf cart stopped in the middle of the road. …"
Hundreds of comments followed, many of them expressing alarm that similar incidents might happen to them and their children.
"Wow, that is scary. It will for sure make me think twice about taking the golf cart out by myself with my two small kids," said one person.
"This is the kind of thing that will pop our bubble," said another.
"I have a teen that drives her golf cart to school and could be on the path with this teen. She's not taking the golf cart again until I talk to the police," said a poster who also said she lives in the area of the alleged incident.
In their postings, people want to know where it happened, a description of the golf cart and generally more info, why the police are not warning residents and what to do.
And about 10 posters discussed defending themselves on the paths:
"He's going to try that on the wrong person and things are going to end ugly," said one.
"Two words. Concealed carry," said another.
"I think I will start carrying while riding," said another woman.
One poster had advice: "Parents need to lock their guns up where their kids don't have access."
Police spokesman Mark Brown said on the evening of April 18 shortly after 11 p.m. officers received a call about a juvenile male on a red golf cart who reportedly brandished a firearm.
Brown said the incident occurred in a parking lot in the area of Lexington Pass near Ga. Highway 74 North.
"The witness advised that he approached the juvenile believing him to be having a mechanical breakdown with his golf cart and when he got close to him the juvenile brandished what appeared to be a black handgun," said Brown.
Brown said the incident is still under investigation, adding that officers try to verify the circumstances of an incident before issuing information pertaining to it.