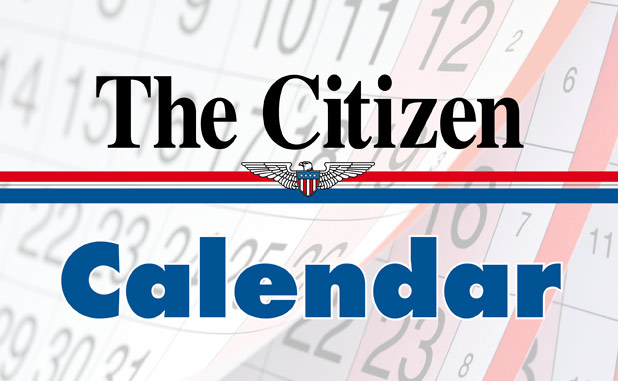 April
April 22
The city of Fayetteville and Shred-it are hosting a "Community Shred Day" beginning at 10 a.m. in the parking lot at Fayetteville City Hall. Bring your old papers, records, tax documents for free shredding! This is in conjunction with Georgia Cities Week and Earth Day. (Event ends at 2 p.m. but is subject to change depending on volume). Contact City Clerk Anne Barksdale at 770-719-4159 for more information.
April 23
The Taste of Newnan is an annual event hosted by Main Street Newnan runs from 5 p.m. and lasts through 8:30 p.m., will feature a wonderful assortment of local restaurants and caterers spread across North and South Court Square offering a "taste" of their delectable treats.In addition, this year's event will feature a Kids Zone along West Washington Avenue, equipped with rides, games, the Birds of Prey, and so much more. With more than 40 participants registered, this year's event is sure to impress. Tickets will be sold for $1 each at the event. This season's event will feature: ice cream, BBQ, Italian ice, pizza, ribs, baked goods, pasta, seafood, Chinese and Thai selections, candied apples, funnel cakes, fried Oreos, , kettle corn and so much more. Free public parking is available along downtown streets, and in the city of Newnan's public parking lots.The event is open to the public and there is no admission charge. For more information, please visit www.tasteofnewnan.com.
The Fayette County Chapter of Jack and Jill of America, Inc. will hold "Stop Trafficking," a town hall meeting and call to action at the Fayette County Public Library from 6-8 p.m. Our children are not for sale and there are ways for everyone to get involved and bring these heinous crimes to a halt.
April 24
"Rocket Boys" is today at the Legacy Theatre. The musical follows the memoir of a misfit coal-miner's son who engages some skeptical friends to join his dream of rockets and space. The best-selling book is one of the leading community/library reads across the country, a staple on school lists, and is published now in nearly every language across the globe. This inspiring new musical runs until May 10. Performances are Fridays and Saturdays at 8 p.m. as well as Saturdays and Sundays at 3 p.m. Tickets are on sale now through the box office at 404-895-1473 and online at www.thelegacytheatre.org. Single tickets are priced at $25 with discounts for seniors and students. Group rates are available.
Fayetteville Main Street, along with Chick-fil-A Dwarf House is excited to kick off the spring season with its first Lunch on the Lawn program of 2015. Capping off Georgia Cities Week today, Lunch on the Lawn will provide a wonderful opportunity for local employees and residents to get outside on their lunch break, and enjoy the beautiful weather and music on the historic courthouse lawn. Lunch on the Lawn takes place from 11.30 a.m. to 1.30 p.m., and everyone is welcome to participate in this community event. Chick-fil-A box lunches are $6, or bring your own lunch as well. Also, the MOM's Club of Fayetteville will be selling homemade desserts to continue their fundraising efforts for the Church Street Park. Local band "Georgia Classic Rhythm" will provide live music entertainment. For info on other planned events in Downtown Fayetteville, please check the Main Street Calendar at Fayetteville-GA.gov
April 25
The Fayette NAACP Youth Council is sponsoring a Youth Empowerment Workshop today from 10 a.m. to 2 p.m. at the Wyndham Peachtree Conference Center,. Reservations preferred. Call: 770-716-7392.
The Starr's Mill Band is sponsoring the Spring Sampler today from noon to 3 p.m. at the "Fred" in Peachtree City. The event is a collaborative community event showcasing local restaurants and musicians. Ticket holders select six "samplers" (1/6 of a meal) from any featured restaurant table in addition to a soft drink of their choice. Between samplers, enjoy the music performances on the main stage or go browse our silent auction! Tickets are $10 and can be purchased at the entrance.
Dance Fitness presents BodEmotion, an aerial art and performance art showcase featuring aerial silks, belly dance, aerial lyra, lyrical dance, aerial pole and more.
Doors open at 7:30 p.m. and the show starts at 8 p.m.
Tickets $10 at 277 Ga, Highway 74 Suite 107, Peachtree City at the Wisdom Pointe Building. Audience contests and giveaways.For more information, call 770-361-0425.
The Senoia Area Historical Society will offer its annual yard sale today from 8 a.m.to 2 p.m. The sale is held on the grounds of the museum at 6 Couch Street. Thanks to the generosity of members and friends, many items have been donated, and the volunteers expect to see lots of folks taking advantage of the great prices.
The Fayette Shrine Club Pancake Breakfast at 130 Ellis Rd. in Fayetteville is from 7:30 a.m.-11:30 a.m.
Breakfast will include pancakes, sausage, orange juice, coffee and milk. Cost $5 pre-sale $6 at the door
April 26
The sixth annual Fayette County Bark For Life is today at 2 p.m.
Don't miss this fun, family-oriented event and help take a bit out of cancer! Register by April 15 and
receive a Bark For Life T-shirt. Registration starts at 1 p.m. The event runs from 2-4:30 p.m. at Shakerag Knoll in Peachtree City. Registration is $20 for the first family dog
and $10 for each additional dog you bring.
In case of rain, Sunday May 3 same time same place.Visit the website at www.relayforlife.org/barkfayettega.
A sorority information meeting is today at 2 p.m. The meeting is open to all high school senior and junior girls and their moms and dads. Learn more about sorority membership and get helpful tips for a successful recruitment. Find out how to get help with the recommendations that are needed. This free session will be held at the St. Paul Lutheran Church & School at 700 Ardenlee Parkway in Peachtree City. The special guest speaker will be Mary Ann Stark, the Alpha Omicron Pi first alternate National Panhellenic Conference delegate. For more information – www.ascapa.org
May
May 1
The American Cancer Society Relay For Life of Coweta County is today from 6 p.m. to midnight at the Coweta County Fairgrounds in Newnan. The public is invited to join hundreds of volunteers and participants at this community event to celebrate cancer survivors, remember those lost to the disease, and take action to finish the fight against cancer. The opening ceremony, which includes a special Survivors and Caregivers Lap, will happen at 6:15 p.m. A Luminaria Ceremony to honor cancer survivors and remember those lost to cancer will take place at 9 p.m. The closing ceremony will be at 11:45 p.m. Visit relayforlife.org/cowetaga or like us on facebook.com/relayforlifecoweta contact
Jennie Politano at jennie.politano@cancer.org for additional information.
Oak Grove Elementary's annual SpringFest is today from 5 p.m. – 8 p.m. The PTO has tons of fun planned for the entire family. Celebrate with your friends and classmates. Enjoy more inflatables including a gladiator joust and dual-run bungee, the famous cake walk and our new food court featuring Chick-fil-A, Johnny's Pizza, TCBY and the Oak Grove PTO Concessions. New this year is the Community Corner featuring a fire demo with the PTC Fire Department and both S.W.A.T. and canine demonstrations from the PTC Police Department Wristbands and tickets can be purchased before the event in the front office at Oak Grove (8 a.m. – 2 p.m.) or at SpringFest the night of the event. More information is available at www.oges.org
May 2
The Friends of the Fayette County Public Library will be holding a book sale today.They are requesting the help of the public in donating children's books, gently used please, and current best sellers to round out selections visitors ask for the most.They can be brought in to the front desk at the library, just be sure to tell them they are for the book sale.
The Southern Crescent Chorale wraps up their 13th season with an inspiring and fun-filled concert at the Southern Ground Amphitheater today at 8 p.m. Enjoy an evening of music under the stars as SCC performs patriotic, show and pop tunes accompanied by the Jazz League and Steve Shivers. "Stars and Stripes" will be an energetic concert featuring the Chorale, local soloist, Bobby Lacey, and band performing patriotic, show and pop tunes. Doors open at 7 p.m. Concessions will be provided by Fayetteville Dwarf House and will be available for purchase starting at 7 p.m., or bring your own picnic to enjoy the show. Advance tickets are $15 for adults and $12 for students and senior adults age 60 and over. Active military personnel and veterans may purchase a ticket for $10. Tickets are available at the Fayetteville Main Street Office at the Courthouse or the Fayetteville Library.
Admission at the door is $20. Online tickets: http://www.brownpapertickets.com/event/758997 or www.southerncrescentchorale.org
May 5
Want to celebrate Cinco de Mayo and help an important cause? Play in the Healing Bridge Clinic (HBC) golf tournament. Cost is $100 per player with breakfast and Mexican fare luncheon buffet included. Your support will have a positive impact on our community. HBC provides free primary health care to the uninsured and the underinsured of Fayette, Coweta & So. Fulton counties who are within the 200 percent Federal Poverty Guidelines. For more information, registration form, and to pay online please visit www.HealingBridgeClinic.org or mail forms with payment to Healing Bridge Clinic, 215 Willowbend Drive, Peachtree City, GA 30269. For sponsorship opportunities, contact Rose Carroll, at 770-712-1488 or emaildirector@healingbridgeclinic.org. We look forward to meeting you on the green!
The Peachtree City Garden Club will host its last meeting before summer break at 10 a.m. at The Bridge Community Center in Peachtree City. Rosie Davidson, a master gardener whose Chastain Park garden has been featured on the Atlanta Botanical Garden Connoisseur Garden Tour, in a garden profile in Georgia Gardening magazine and on the HGTV website, will talk about "Having Fun with Garden Design" – a lighthearted look at design elements in your garden. This final meeting of the year before summer break is our annual plant swap. Bring one or more plants to trade with other club member. Guests are welcome. Join us at 9:30 for refreshments and socializing. For more information, go to peachtreecitygardenclub.org.
May 7
The Harlem Wizards are coming to Fayette County to show off their basketball skills and pull their fun antics today at Starrs Mill High School Gymnasium. Tickets can be purchased online at www.harlemwizards.com or at the door. Doors open at 6 p.m.. The fun begins at 7 p.m. Proceeds from the event benefit the Special Needs Program for Fayette County pre-K students.
May 8
The Peachtree Wind Ensemble will be presenting their spring concert at St. Paul Lutheran Church in Peachtree City.
Admission is free. The concert will feature music representing "times past", "times of the day", and "times of the year". The Peachtree Wind Ensemble is a non-profit community band with volunteer members from Fayette County and surrounding areas. See www.peachtreewindensemble.org for additional information about the band.
May 9
Getting fit is more fun with your Fayette Tigers. Come join us for our first annual Tyger Dye 5k Fun Run and color yourself—andyour Fayette community—happy. Your $20 registration includes t-shirt and access to all the color stations along the route. An optional $5 gets you VIP access to the Color Fest After Party. Tyger Dye entry forms can be picked up at the front office or printed from the FCHS website: www.fchstigers.org.
Proceeds benefit the Fayette County High Class of 2018. For details, go to the FCHS homepage to download the Tyger Dye form and waiver or contact 2018 class sponsors at league.jessica@mail.fcboe.org or mccaskill.samantha@mail.fcboe.org.
May 12
The annual Spring Concert by the Fayette Fiddlers is today at 7 p.m. at Carriage Lane Presbyterian Church in Peachtree City. It's great family fun—pop, classical, and bluegrass music by talented young musicians fiddling up a storm! For more information, contact Kay Fry at fiddlerfry@bellsouth.net or 678-480-4900.
May 13
The Greater Fayette Republican Women's Club will be meeting for dinner at Tim's Country Kitchen in Fayetteville at 6 p.m. The guest speaker will be Representative Matt Ramsey. The buffet dinner is $10 per person including beverage, dessert, and tax. For more information, contact Alberta Lucas (lu210w@mindspring.com/770-719-0879) or Debby Dickinson (ptcdebby@bellsouth.net/404-376-4132).