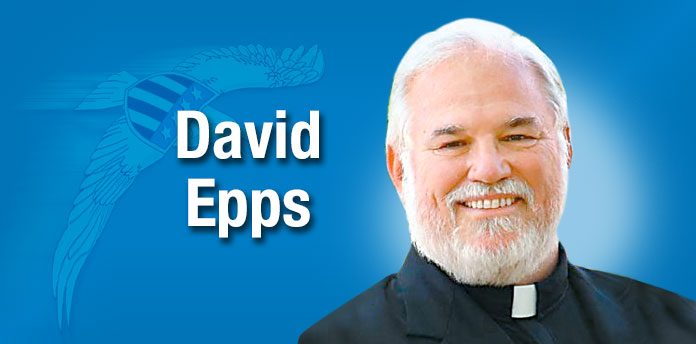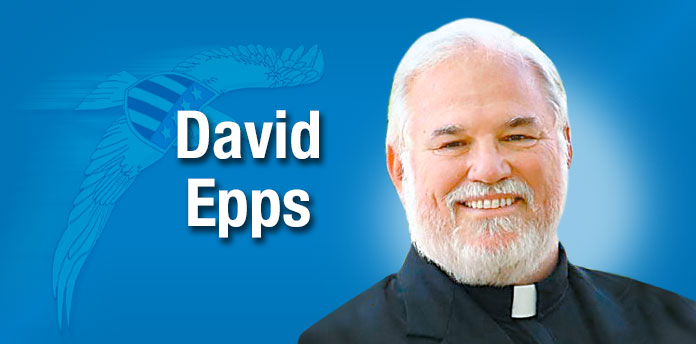 Last Sunday morning, our church did what it has done for the last 27 years: we gave thanks to and for the military veterans present and demonstrated our appreciation.
We did that by playing the anthem of each service (Halls of Montezuma, Anchors Away … etc.) and calling out the name of the service at the beginning of the anthem so that the veterans of the Army, Navy, Air Force, and Marine Corps (we have no veterans of the Coast Guard or the Space Force) could come forward and take their place at the front of the church. At the end, they received loud applause and a standing ovation.
One little boy was seeing this for the first time as a child and not as an infant. As he watched the steady progression forward during the anthems, Jeremiah McGee, asked his dad, Seth, "Who are they?" Then, answering his own question, Jeremiah said, "They're Superheroes!"
His father, whose own father was one of the U.S. Navy Vietnam veterans standing at the front, said, "Yep, they're superheroes."
President Joe Biden, at the Veterans Day services at Arlington National Cemetery, gave a speech in which, speaking to the veterans, he said, "Too often, your sacrifices go without thanks or without acknowledgement, but we must remember only 1% of our society today protects 99% of us. 1%. We owe them."
Winston Churchill, referring to the Royal Air Force's defense of Britain against the Nazis, said, "Never was so much owed by so many to so few." That statement can be easily applied to the 1% in the President's speech.
Every recruit joins the military for a different reason: a job, training and education, adventure, to be part of something greater, college tuition, the ability to acquire a home loan, travel, a military career, and the list goes on. But one thing is certain: Each man and woman who enlists or is commissioned, is aware that war may come. Probably will come.
According to the Watson Institute for International and Public Affairs at Brown University regarding military deaths in the post 9/11 wars:
Over 7,000 U.S. troops have died, as have approximately 8,000 contractors.
Over 73,000 allied troops and national police in Afghanistan/Pakistan have been killed, and over 100,000 more allied troops have died in Iraq and Syria.
Four times as many U.S. service members have died by suicide than in combat in the post-9/11 wars. (A fact that we cannot let stand!)
Certain U.S. states and communities have borne a higher human cost than others, signaling a wider pattern of inequality in military service.
In addition, hundreds of thousands more have been wounded, many with horrific and life altering injuries. Charities, such as Tunnel to Towers Foundation, as part of its mission, is helping to pay off mortgages for the families of those killed in these wars and purchase (thus far) over 1,000 specialized homes for terribly wounded military personnel.
Superheroes? None of the people that we honored last Sunday would classify themselves as such. Neither would the men and women I know who served during the wars prior to 9/11. We see these men and women as they are now. Responsible men and women, working or retired, "average Joes," who did what they were called upon to do, some at great personal sacrifice.
Who are these people? It took a boy, not quite 4 years old. to put the right label on them. Superheroes? You bet they are.
[David Epps is the Rector of the Cathedral of Christ the King (www.ctk.life). Worship services are on Sundays at 10:00 a.m. and on livestream at www.ctk.life. He is the bishop of the Diocese of the Mid-South (www.midsouthdiocese.life). He may be contacted at davidepps@ctk.life.]