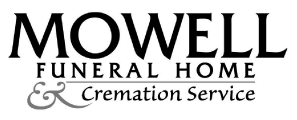 While this is an obituary, Gannon would not appreciate a dry and boring list of the details of his life. In fact, he would hate it and would look down from heaven and probably cause really bad weather or a power outage.
So, for the son that we knew and loved, we are going to write about him in the way that he would want.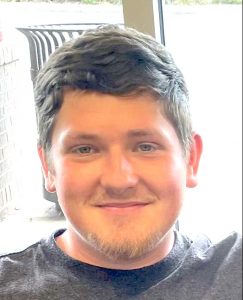 He was born on June 28, 2001, in Riverdale, Georgia. Yes, Riverdale. While his siblings have the exotic birth cities of Guatemala City and Seoul, Gannon was born in Riverdale. In case you do not already know, Riverdale is not exotic. Not one bit.
We think Gannon will be most remembered for his quick wit (that he got from his mother) and inappropriate jokes (that he got from his father). He was truly the funniest person we knew, and he made his family and friends laugh (the kind of laugh that makes you grab your stomach and gasp for breath).
Even during this immense sorrow over our terrible loss, we cannot help but laugh as we remember his stupid antics and his razor-sharp humor. He was also clumsy and goony and very dramatic if he was hot, itchy, or uncomfortable. We thought those things about him were funny as well … but he did not.
Gannon also liked people. He could talk to the wall and liked to make people feel comfortable and to laugh. He showed special tenderness toward the elderly (especially his Nanny), the very young and those with special needs. He had a sweet spirit and he loved BIG. He loved his brother and sister. OH, how he loved them so. He never showed one ounce of jealousy toward them, and he was cherished by both.
He was so proud to have them as his siblings and his one tattoo was the American flag, Guatemalan flag and South Korean flag interwoven to represent the three of them. Max and Andie now have a gaping hole in their lives without their older brother here to look out for them. They adored their "G." He brought incredible joy to us, his parents, and we are forever thankful for the time we had with him here on earth.
While our time together was far, far too short, we know we were blessed that God lent Gannon to us for 22 years. We were the lucky ones chosen to love and care for this amazing son until God needed him home. That said, we want to punch him for leaving us so soon. There is no loss like the loss of the child. We wish this agony on no one.
Gannon did struggle with addiction during the last part of his life, and I know he would shout from the mountain tops to tell people to never, ever start using drugs. The week before he died, after numerous attempts at rehab and recovery, he admitted to several friends and family members that he was so scared that he would never be able to beat this beast of addiction, and in the end the addiction did win.
With the new drugs that are out there, the drugs are always winning. He would never want ANYONE to suffer the way that he did, and he hated this part of himself. He said he would not wish this pain on anyone, so we felt led to share this part of his life so that perhaps his story might reach someone and encourage him/her to not go down the dark, painful, lonely, and dangerous path of addiction.
He leaves behind his loving parents, Lee and Carolyn McDermott; his siblings Max and Andie McDermott; his Nanny and Paw Paw (Charles and Eunice Weber); Pop Pop (Leo McDermott); his aunts, Karen McDermott, Colleen Petty and Maureen Callahan; his uncles, Tony Petty and Bryan Wamsley; and his cousins, Bryce Petty (Meredith), Kyle Petty (Olivia), Danny Callahan (Carrie), Kasey Callahan (Bennett) and Lilliana McDermott.
Gannon, you are not just a statistic. You were an amazing, funny, kind, and goofy young man. Our world is a whole lot darker without you in it. Your family loves you, and while our deep sorrow is just beginning, you, our sweet, sweet boy, are finally free of your pain. I just know you are making everyone up in heaven laugh already.
A memorial service will be held at 11:00 AM on Saturday, November 18, 2023, at the Chapel of Mowell Funeral Home, Peachtree City. The family will receive friends from 10:00 – 11:00 AM prior to the service at the funeral home.
We welcome you to provide your condolences, thoughts, and memories on our Tribute Wall. Mowell Funeral Home & Cremation Service, Peachtree City, www.mowells.com