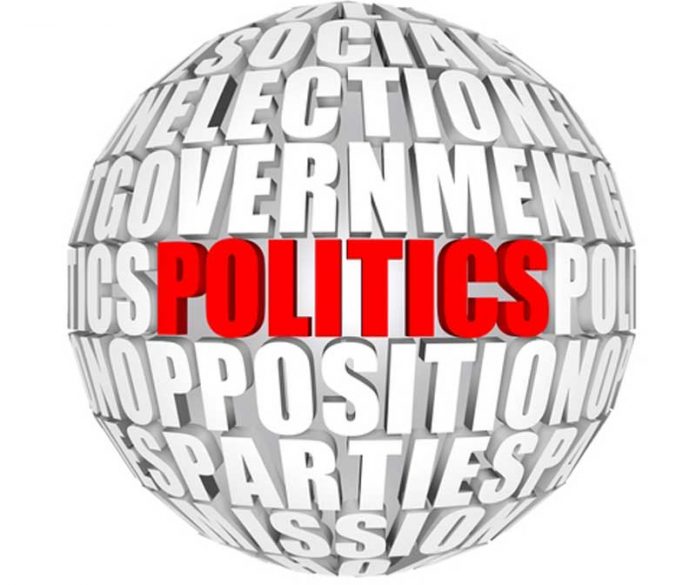 Two weeks after Mayor Kim Learnard upbraided Councilman Clint Holland about being a team player on the council, the mayor has added Councilman Mike King to her list of people needing improvement.
She says in her personal Facebook page — "Mayor Kim Learnard" — that the two participated in what she termed a "breach" of personal data from a list given to them by the Fayette County Probate Clerk's office.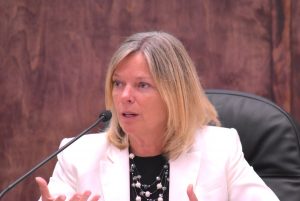 That list contained Social Security numbers of people who have died, information that Holland said they did not ask for but was part of the data handed over in response to an Open Records request.
King, Holland and four other citizens — including Post 2 council candidate Suzanne Brown — were seeking to determine if current active voter lists contained names of people who had died and by law should be removed from the list.
"Per [the Probate Court clerk], the Probate Court does not redact the 9-digit Social Security Number because after your death it is public information and no longer protected. Now that the Social Security system is linked to the administration when the death certificate is registered the Social Security number is automatically cancelled and cannot be used again.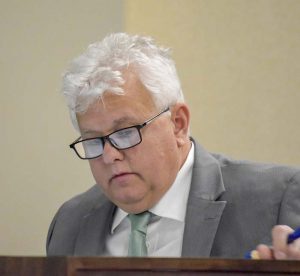 "If you recall, Councilman Prebor was focused on the Social Security Number and implied that our possession of the lists somehow compromised the identity of his deceased son-in-law. Again, these lists are available to anyone who requests a copy from the Probate Court.
"Should Councilman Prebor want to restrict access to the public at large, he should take that up with the state legislature," Holland said.
The mayor and Councilman Phil Prebor didn't like that the data included Social Security numbers, and promised further actions.
The first was the mayor's statement posted Nov. 1:
UPDATE: Deceased residents' data breached
"Dear Peachtree City, I am reaching out as Mayor to share a recent development and a concern. I pride myself in transparency in government leadership, so I want the most updated and accurate information to be shared with our citizens.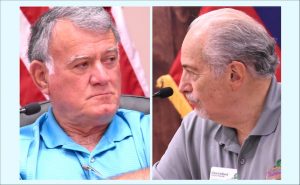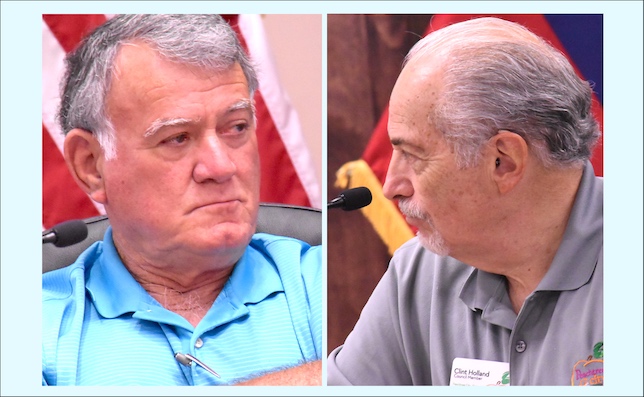 "In our City Council meeting Oct. 19, City Council publicly discussed the fact that personal data of thousands of Peachtree City and Fayette County residents who passed away between 2020 and 2023 has been breached. The breached files contain personal information of the deceased, including unredacted birthdates and social security numbers. As many as 4,000 families may be impacted by this breach.
"City Council members Clint Holland and Mike King, together with City Council Post 2 candidate Suzanne Brown, and Margaret Ross, Elaine Kilgore, and Walt Handley, formed a committee intending to do a "Peachtree City registration list cleanup project."
"They falsely claimed to be working on a City Council project when they requested the personal data files of the deceased from the Fayette County Probate Court office in May of this year.
"The group was forewarned by Fayette County Elections officials that the information they were trying to obtain was protected by State law, however they ultimately succeeded in obtaining this information under the pretext of conducting City business.  
"Neither their committee nor any of its members were conducting City business. Although Council members Holland and King used their city email addresses in some email communications, the data was shared to their personal email accounts as well as other committee members' personal accounts. 
"City Council Member Clint Holland stated in a recent editorial that this information is a matter of public record. This is false. Personal information of this nature is considered "vital records" and access is restricted by state statute. Georgia OCGA 31-10-25, OCGA 50-18-70 and OCGA 50-18-72 detail security required under state law for vital records.
"If you are concerned that data of a loved one may have been compromised, contact us at city hall. 
"City Council will continue looking into this matter and will soon determine next steps."
Next steps were expected to come at the council meeting Thursday night, Nov.2.