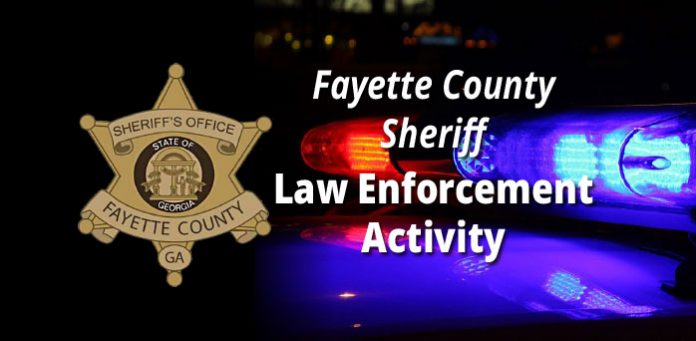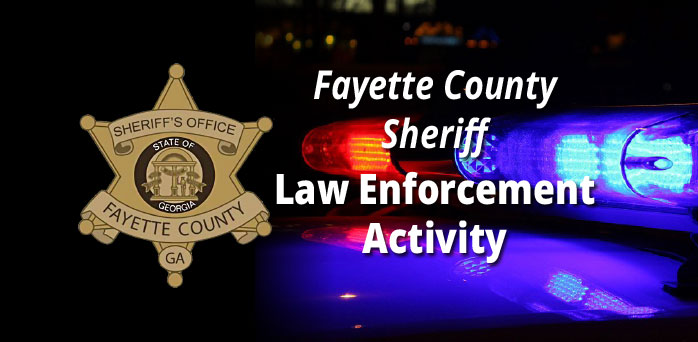 Law enforcement officers patrolling Fayette County roads pay special attention to whether a car or truck has an appropriate license plate, and they will quickly spot a car without one or with a fake one. Two motorists found this out over the weekend and earned trips to jail.
According to a Fayette County Sheriff's Office spokesman, a deputy noticed a Chevrolet Impala on the north end of the county going up Hwy. 279 at midday Oct. 1 with no license plate attached to the vehicle. When an attempt was made to stop him, the suspect decided he didn't want to stop and chose instead to continue up the highway.
A short pursuit led up to a spot near the Clayton County line, at which time the suspect stopped in a parking lot off Helmer Road and ran into the woods. He was caught shortly thereafter with the assistance of a K-9 unit.
William Christian, 57, of Jonesboro was charged with fleeing/eluding law enforcement (a felony) as well as marijuana possession and a number of traffic violations: obstruction of an officer, expired/no license plate/decal, driving with a suspended license, reckless driving, failure to maintain lane, driving on the wrong side of the road, and failure to yield for an emergency vehicle.
Around the same time in an unrelated incident, a traffic stop took place near Hwy. 314 and Hwy. 279 where it was determined that a fraudulent temporary license plate was fixed to the rear of the vehicle. The ensuing investigation confirmed that the temporary tag, which included the official Georgia state seal, was completely forged.
Misuse of that state document led to a felony charge of forgery in the second degree for Omar Toure, 35, of Union City. Other charges included removed/false/defaced tag, failure to maintain lane, and obscured/missing license plate.
Elsewhere in Fayette County, a vehicle was pulled over the morning of Sept. 30 due to a suspended registration. Once it was stopped, an investigation revealed sufficient materials to warrant felony drug charges against both occupants: Joshua Lewis, 35, of Ringgold; and Jonathan Thomas, 43, of Chickamauga, who also was charged with obstruction of an officer.
Meanwhile, officials are still looking for suspects in relation to an entering auto case. The FCSO issued a statement Sept. 29 asking the public to be on the lookout for a silver Chevy Cruze with a temporary license plate with a tinted cover fixed to the rear of the vehicle. Anyone with information that could help identify the vehicle or its occupants is asked to contact Det. Zaj at 770-716-4828 or kzaj@fayettecountyga.gov.