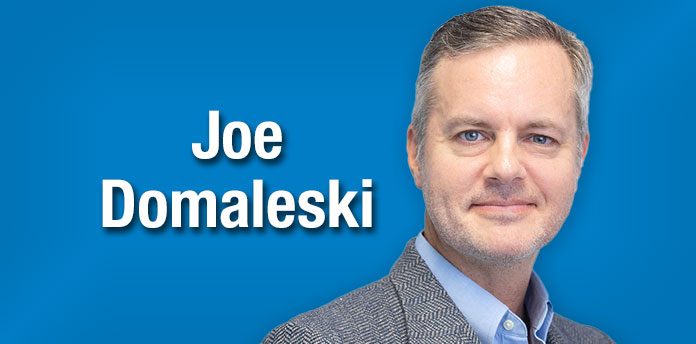 Have you ever watched a promo for a TV series thinking you wouldn't like it, but then when you actually watch an episode – you love it? Ted Lasso was such a series. During the height of COVID when everyone was at home streaming shows, we fell in love with the Ted Lasso TV series. Debuting on Apple TV+ in 2020, Ted Lasso was the show America needed during COVID.
The premise of the "Ted Lasso" series revolves around the character of Coach Ted Lasso, played by Jason Sudeikis. Ted Lasso is an American college football coach who is unexpectedly hired to coach a professional soccer team called AFC Richmond in England, despite having no prior experience with soccer (or football, as it's known in the UK). Despite the odds stacked against him, Ted Lasso brings his own unique brand of optimism, positivity, and genuine care for people to the team.
Coach Lasso believes in the potential of his players and strives to build a sense of unity and camaraderie among them. The series explores themes of leadership, teamwork, personal growth, and the power of positivity as Ted Lasso and his team navigate the challenges of professional soccer and personal relationships. "Ted Lasso" is known for its heartwarming and comedic storytelling and has been praised for its portrayal of kindness and optimism in a sometimes cynical world.
Besides being a funny show, Ted Lasso offered up a lot of excellent advice. Here are some of my favorites from the show:
"I've heard folks say that if you love what you do, you'll never work a day in your life. Well, I gotta disagree. I love what I do, and I work incredibly hard."
Despite the "get rich quick" advice on social media, running a business is hard work. I haven't met a small business owner (and team) who doesn't work hard. Loving what you do is a fantastic starting point, but it's the combination of passion and hard work that propels small businesses to achieve their goals and make a lasting impact in their industries. It's the dedication and effort put into the business that can transform a passion into a successful and thriving enterprise.
"For me, success is not about the wins and losses. It's about making these young players better people, first and foremost."
I've written previously about how my motivations for running a business have changed. It's all about our team. Contrary to the suggestion that an owner's job is to maximize profits, I believe it's my job to be a good coach for our business team. Yes, it's my responsibility to manage the financials to ensure our people are well-paid, but it's more than that. My job as the owner is to create an environment where our team can be the best versions of themselves and get fulfillment in terms of knowledge, leadership, and fulfillment.
"There's two buttons I never like hittin', and that's panic and snooze."
Uncertainty and challenges are inevitable. Hitting the panic button can lead to hasty decisions that may have detrimental consequences. Similarly, hitting the snooze button by procrastinating or delaying critical actions can hinder progress and growth. Instead, businesses should face challenges with composure. This approach fosters adaptability, innovation, and the ability to navigate complex situations, ultimately contributing to a more successful and sustainable business.
"I promise you, there is something worse out there than being sad, and that's being alone and being sad."
The entrepreneurial journey can be incredibly challenging and filled with moments of doubt, stress, and even sadness. Family, friends, co-workers, peers, and professional contacts are all part of your tribe. These connections become a source of strength and shared wisdom, offering guidance, camaraderie, and reassurance. Don't go it alone.
"Taking on a challenge is a lot like riding a horse. If you're comfortable while you're doing it, you're probably doing it wrong."
Running a small business or organization is inherently about embracing challenges and stepping out of one's comfort zone. In fact, it's been my observation that most stagnation occurs when people get too comfortable with the status quo. Discomfort is a sign of progress and a chance to learn, innovate, and ultimately thrive in a competitive landscape. It reminds us that, in the pursuit of success, embracing the unknown and pushing boundaries can lead to remarkable achievements and personal growth.
"I believe in hope. I believe in believe."
This is my favorite Ted Lasso quote. Ted Lasso's unwavering belief in his players, his team, and the power of positivity underpins the entire TV show. This belief isn't blind; it's a conscious choice to see the potential in others, to foster unity and camaraderie, and to approach challenges with resilience and hope. One thing I underestimated as I developed our Country Fried Creative team over the years is the need to reinforce the need to "Believe".
"Believe" teaches us that in sports, business, and life, the power of belief can be a transformative force, capable of turning underdogs into champions and adversity into opportunity. It's a reminder that in the face of doubt or difficulty, belief in oneself and others can be the catalyst for extraordinary achievements and personal growth.
Coach Lasso, thanks for helping me "Believe". People think I have all the answers, but I don't. What I do have is a belief to see the potential in others – team members, clients, and our community. If you've seen the TV series Ted Lasso, what are some of your favorite quotes? If you haven't seen it yet, what are you waiting for?
BELIEVE
[Joe Domaleski, a Fayette County resident for 25 years, is the owner of Country Fried Creative – an award-winning digital marketing agency located in Peachtree City. His company was the Fayette Chamber's 2021 Small Business of the Year.  Joe is a husband, father of three grown children, and proud Army veteran.  He has an MBA from Georgia State University and enjoys sharing his perspectives drawing from thirty years of business leadership experience. ]