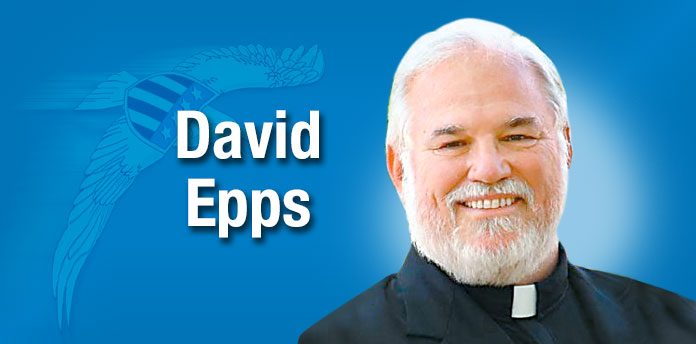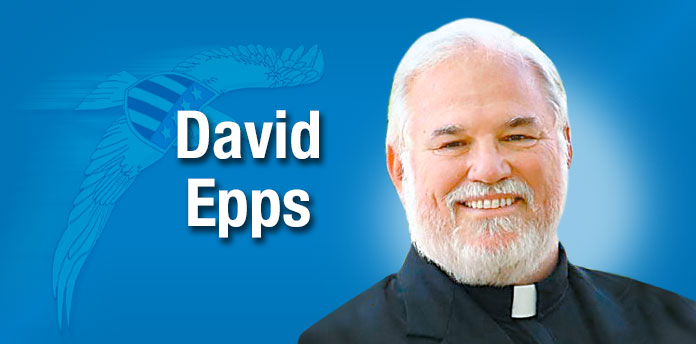 Retired Police Chief Andreas Probst, 64, was enjoying the pleasant weather and early morning sunshine when he got on his bicycle and went for a ride. On August 14, he was approached from behind by a car.
A video shows the driver, 17, pulled into the bike lane and, encouraged by his, as yet, unidentified companion, ran over the chief and left him to die on the side of the road, The Las Vegas police are calling it an intentional attack by the teenager. The vicious crime occurred about 6:00 a.m.
The driver was arrested soon after the incident. A video, taken by the other teen while laughing and cheering the driver on, began appearing on social media. Officials have stated that the charges will be upgraded to murder, and he will likely be tried as an adult. The unnamed teen was driving a stolen vehicle, according to news reports, and police say he was involved with other stolen cars that same morning.
The video has elicited outrage at the callousness of the teens ,who ran down retired Chief Probst, from local Las Vegas citizens and by commentators nationwide. The video shows both the collision with the victim and his body sprawled on the side of the road as the person holding the camera caught on video as they sped away at high speed.
It's not surprising that some people would be encouraged to brutally attack others as major cities and politicians become complicit in crimes. When politicians work to defund the police, do away with cash bail, and refuse to charge people with crimes, what else is to be expected?
According to nymag.com, New York Prosecutor Alvin Bragg wants to do away with prison time for most crimes. In other major cities, some prosecutors are following his lead.
The riots of the summer of 2020 and the ongoing "flash robs" have demonstrated that the thugs "get it." They won't be arrested and prosecuted. There is very little fear of going to jail in some parts of the country. If there is no punishment, then "why not do the crime, if there is no time?"
According to cnn.com, since the summer of 2020, gun sales have surged and forbes.com reported that nearly 21 million firearms were bought legally, with 18.5 million being purchased a year later. One gun shop manager that I spoke with said that he couldn't keep enough guns on hand, such was the demand.
With the increase in lawlessness, America is arming itself in ever increasing numbers. There are, according to americangunfacts.com, 81.4 million American who legally own guns. Some own more than one, accounting for the 466 million legal guns in the hands of citizens. This number will likely increase.
Counting the numbers of Americans who say they currently own a gun and the number who have stated they "might someday own a gun," this accounts for the 66.7%, or over two-thirds of Americans who are not opposed to gun ownership and have no issue with people owning guns.
Lawbreakers, even murderers, in many communities have no fear of retribution. One might argue that a 17-year-old is not capable of knowing right from wrong but that is simply absurd. Most 17-year-olds easily know the difference. The military trusts trained 17-year-olds who enlist, to carry a rifle or other weapons system, and defend this nation.
One of the greatest heroes of World War II was Audie Murphy. One of the most decorated soldiers of World War II, Murphy was awarded every medal for heroism and valor available to the United States Army and received French and Belgian awards for heroism. Murphy enlisted 10 days after his 17th birthday. At 19 years of age, he was awarded the Medal of Honor.
Contrast that with the 17-year-old punk and his partner in crime who ran down a retired man and those who loot, rob, rape, and steal because they see no downside.
If lawlessness continues or intensifies, and the police are hamstrung, and the prosecutors and courts refuse to do their jobs, the outcome is assured — ordinary citizens will protect their homes and lives. Tens of millions of Americans clearly have the means to do it.
But this is not desirable. We need laws and law enforcers who will arrest and punish lawlessness and law breakers. The Apostle Paul had something to say about this:
(Romans 13:1-4 New International Version) "Let everyone be subject to the governing authorities, for there is no authority except that which God has established. The authorities that exist have been established by God. Consequently, whoever rebels against the authority is rebelling against what God has instituted, and those who do so will bring judgment on themselves. For rulers hold no terror for those who do right, but for those who do wrong. Do you want to be free from fear of the one in authority? Then do what is right and you will be commended. For the one in authority is God's servant for your good. But if you do wrong, be afraid, for rulers do not bear the sword for no reason. They are God's servants, agents of wrath to bring punishment on the wrongdoer."
[David Epps is the Rector of the Cathedral of Christ the King (www.ctk.life). Worship services are on Sundays at 10:00 a.m. and on livestream at www.ctk.life. He is the bishop of the Diocese of the Mid-South (www.midsouthdiocese.life). He may be contacted at davidepps@ctk.life.]