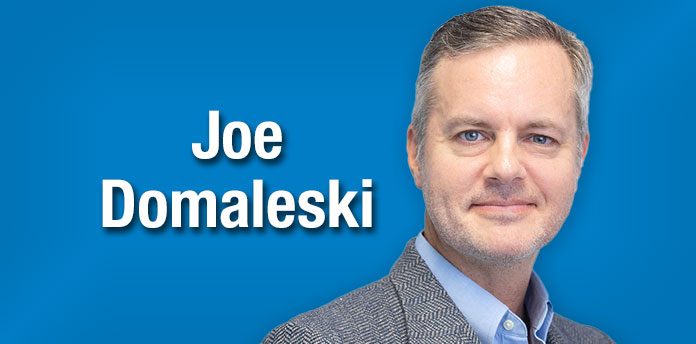 The traditional end of summer is usually marked by the three-day Labor Day Weekend, even though summer technically ends in a few more weeks during the Autumn Equinox. Here in the metro Atlanta area there's always a lot of events going on during the three-day weekend – festivals, football games, neighborhood barbecues, and even Dragon Con (one of my personal favorite events).
It's easy to get caught up in the events and forget about the significance of Labor Day. For small business owners like myself, this holiday is an opportunity to express gratitude and appreciation for the heart and soul of our businesses – our dedicated employees. It is a day to celebrate the individuals who bring our dreams to life, who work tirelessly, and who infuse our businesses with their unwavering commitment.
Small business employees are not just workers; they are the lifeblood of our ventures. They are the friendly faces that greet our customers, the skilled hands that craft our services, and the problem-solvers who keep our operations running smoothly. Their dedication and hard work propel our businesses forward, transforming mere ideas into thriving realities.
In the hustle and bustle of daily operations, it's easy to overlook the immense value that our team brings to the table. They pour their energy and talent into our businesses, and they do so with a passion that goes beyond the paycheck. It's on Labor Day that we pause to acknowledge this dedication and express our heartfelt gratitude.
The importance of Labor Day becomes all the more apparent when we consider the trying times we've faced, particularly during the challenges brought on by the global pandemic. Our employees have been steadfast, weathering uncertainty, adapting to new circumstances, and contributing to our businesses' resilience. They've shown up every day, embracing change and supporting each other through the darkest days.
As a small business owner, I'm aware of the sacrifices and hard work our employees put forth, often without the recognition they truly deserve. This Labor Day, I want to take a moment to express my profound appreciation for their unwavering commitment. You are not just employees; you are part of our business family, and your dedication does not go unnoticed or unappreciated.
Our employees are the backbone of our small businesses, and they deserve more than just a day of recognition. They deserve our continued support, fair wages, opportunities for growth, and a safe and positive work environment. This Labor Day, let us recommit ourselves to ensuring that our employees feel valued and cherished every day of the year.
When you support a small business by being a customer, you're helping to create local jobs, pay mortgages, put food on the table, help families make ends meet, and make our community economically viable. Most employees of a small business are working there because they love their community, forsaking greater economic opportunities elsewhere.  As a small business employer, I try really hard to keep prices competitive, but charge enough so my staff can earn a living. I love our customers, but the real reason I have a business is because of our employees and that's what motivates me to keep going.
In closing, as you enjoy your Labor Day celebrations, remember the hardworking individuals who make our small businesses thrive. Their dedication and loyalty are the bedrock upon which our community is built. To all small business employees, thank you for your unwavering commitment and the invaluable contributions you make to our dreams. Happy Labor Day!
[Joe Domaleski, a Fayette County resident for 25 years, is the owner of Country Fried Creative – an award-winning digital marketing agency located in Peachtree City. His company was the Fayette Chamber's 2021 Small Business of the Year.  Joe is a husband, father of three grown children, and proud Army veteran.  He has an MBA from Georgia State University and enjoys sharing his perspectives drawing from thirty years of business leadership experience. ]