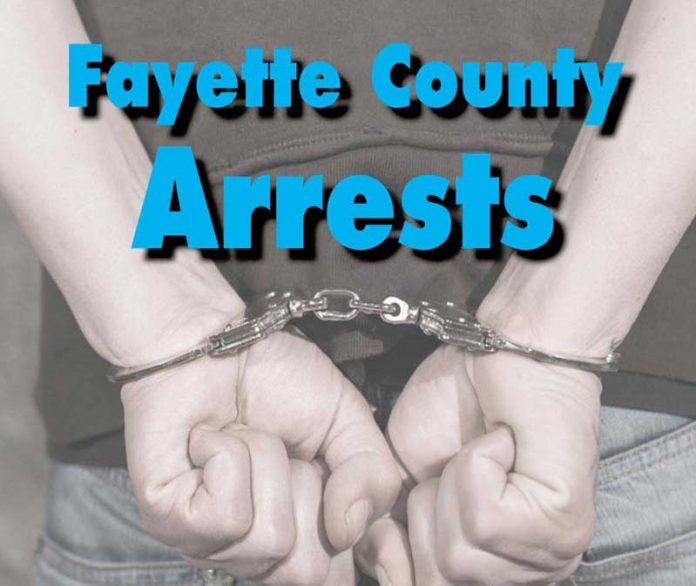 A car wreck and a boyfriend-girlfriend argument led to arrests in two separate incidents on an assortment of felony drug and gun charges.
According to Fayette County Sheriff Barry Babb's office, a man got into a dispute with his girlfriend Sept. 23 at a residence on Old Magnolia Lane where she was working as a caretaker. The argument was apparently over his infidelity, according to the report.
Once deputies arrived to handle the domestic call, they learned that the male suspect had a stolen .22 rifle in his possession as well as marijuana, and that he was also a convicted felon. Dwight Bennett, 31, of Fairburn was charged with felony counts of weapon possession by a convicted felon and theft by receiving stolen property, as well as the lesser count of marijuana possession.
An automobile accident the night of Sept. 23 at McElroy Road and Hwy. 54 led to the other arrest. The suspect was driving a black BMW and struck a Chevrolet Malibu, according to the report. Once investigators got to the scene, they determined that he was driving under the influence.
Gustavo Mozqueda, 23, of Dalton faces felony charges of tampering with evidence and drug possession/sale/manufacture, according to the county jail log. Other charges include obedience to traffic control device, marijuana possession, and possession/use drug-related objects.
A motorist was taken into custody Sept. 25 by the Fayette County Marshal's Office, which is authorized to make regular traffic stops just like every other law enforcement agency. In this case, an officer observed traffic violations in the area of Hwy. 85 and Christopher Drive and made the stop. Rodney Darden, 30, of Newnan was charged with following too close, fleeing or attempting to elude, and reckless driving, according to the county jail log.
Elsewhere in Fayette County, a man was arrested Sept. 23 for threatening to burn down his ex-fiance's house. Jesus Hiraldo, 48, of Fayetteville faces a felony charge of terroristic threats and acts.