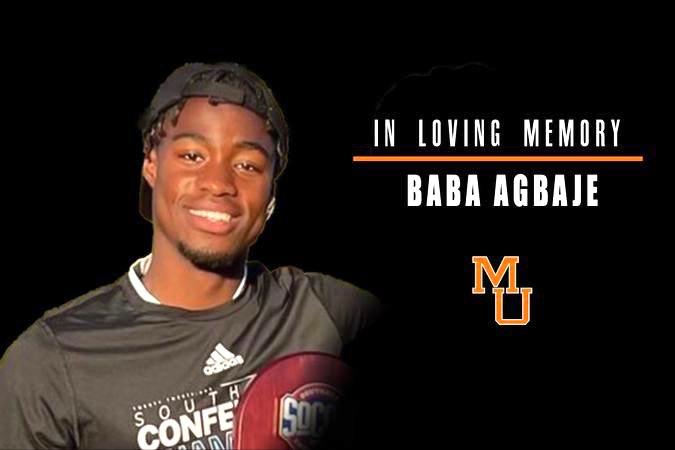 21-year-old Mercer student-athlete Baba Agbaje collapsed and died during an intramural soccer game in Macon Monday night, according to Bibb County Coroner Leon Jones.
Baba Agbaje, of Peachtree City, was playing at the Mercer University intramural fields when he collapsed and went into cardiac arrest, Jones said.
He subsequently was pronounced dead at 7:48 p.m. at a Macon medical center.
Abdul Rasheed Babatunde Agbaje was from Peachtree City. His family has been notified. An autopsy will be performed.
Baba joined the Mercer men's soccer team in 2019 with his brother, Salam. Baba was named to the Southern Conference Academic Honor Roll in the 2020-21 and 2021-22 seasons.
Agbaje was a standout in high school, leading McIntosh to a state title in 2017 and 2019, according to 13WMAZ-TV, Macon. He was named the 2019 Fayette County Boy's Co-Player of the Year.
"Our hearts go out to the Agbaje family on their tragic loss and ask the Mercer family to keep them in their thoughts and prayers," said Mercer President William D. Underwood in a statement released Monday night. "Words cannot convey the extent of our sadness over Baba's passing."
Agbaje was a former member of the Mercer men's soccer team who completed his eligibility last fall, the report said.
"Baba has been a valued member of the Mercer student-athlete community over the last four years," said Mercer University Athletic Director Jim Cole. "His coaches and teammates are obviously hurting, and we are focused on providing support to the family and to the team. The entire Mercer family is in mourning tonight. This hurts, but we will lean on each other in the coming days."
"We're heartbroken over Baba's passing," Mercer soccer head coach Brad Ruzzo said. "He was an incredible person, who embodied what it means to be a Mercer Bear. Everyone who knew Baba loved him and he was a blessing to coach. He will be greatly missed."