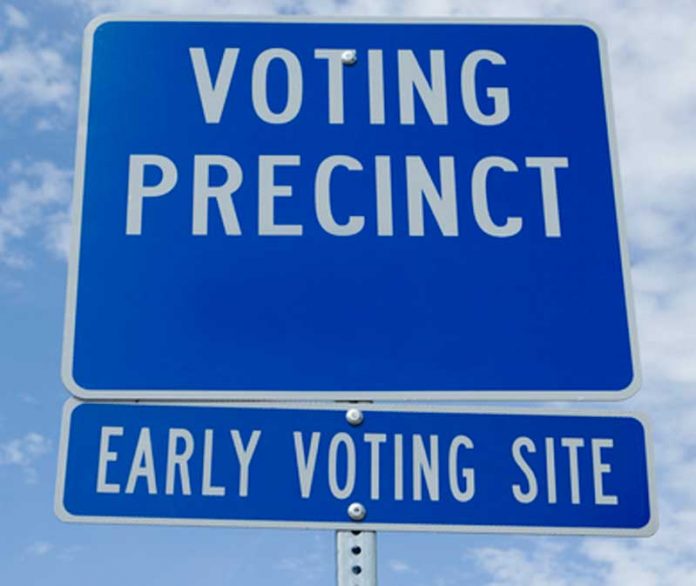 Lines awaited early voters in Peachtree City, Fayetteville and Tyrone last week, and the numbers reflect that.
Nearly 3 out of every 10 Fayette registered voters cast ballots at the three early voting locations last week, according to a report from the Georgia Secretary of State Brad Raffensperger.
For most, the draw was the U.S. Senate runoff between incumbent Democrat Rafael Warnock and Republican challenger Hershel Walker. In addition, Peachtree City residents voted on a separate special election ballot in the runoff for City Council Post 3 between the top two vote-getters, Clint Holland and Phil Crane. The special election numbers are not included in the Secretary of State's report.
Of the county's 88,308 registered voters, 25,898 cast ballots from Monday through Friday early voting, according to Raffensperger's report.
That represents 29.3% of the county's total registered voters.
Of that Fayette total, 13,485 (52%) were "white, not of Hispanic origin," 8,326 (32%) were "Black, not of Hispanic origin," and 4,087 (15.7%) were "other/unknown" (12.3%), Hispanic (1.7%), Asian or Pacific Islander (1.4%), and American Indian (0.2%).
Compare that to neighboring Coweta, which saw a 16% turnout, Spalding, which had 18.8% turnout, Fulton with 26% turnout and Clayton with 24% turnout.
Although Fayette usually is among the counties with the highest eligible voter turnout, it got beat out by counties like Rabun, bordering South Carolina, with 42% early vote turnout, Oconee with 41% and large counties like Cobb with 31%.
As of Saturday morning, 1,712,651 voters cast ballots during early voting, Raffensperger said in a Sunday report. Friday's total of 352,953 shattered the previous one day record for early voting in the 2016 Presidential Election, where 252,715 voters cast their ballots. Monday and Tuesday both showed totals above 300K ballots cast, with the lowest total of 286K voters going to the polls on Wednesday. Thursday's total of 298K nearly broke the 300K mark.
In-person turnout throughout the week reached 1,712,651 with total turnout reaching 1,852,593 including absentee and military voters. Turnout for the 2022 Runoff has now reached 26.4% of active Georgia voters.
"Georgia has struck the perfect balance between accessibility and security," said Raffensperger. "These historic turnout levels emphasize that any lawful voter who wants to cast a ballot can do so easily. Turnout and voter participation is excellent. Our elections division will continue working with county election directors to expand early voting opportunities in the future."
Voters who have not cast their ballot will need to arrive in-person on Election Day. Polling locations will be open from 7 a.m. to 7 p.m., and can be found on the Secretary of State's My Voter Page. Georgians must vote at their assigned precinct on Election Day.