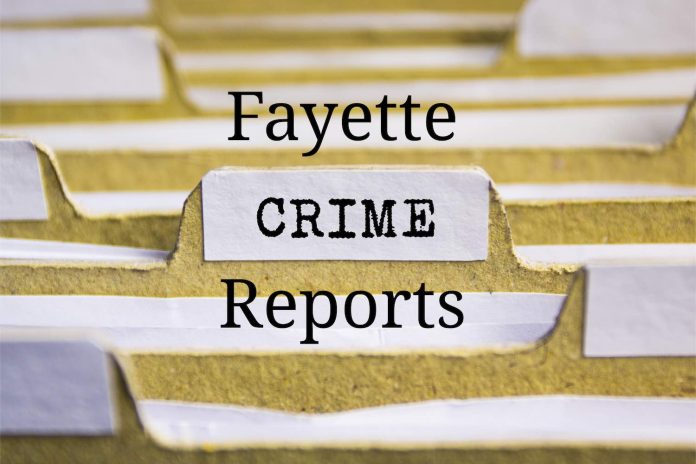 Need to make a quick stop at the convenience store? Don't forget to take your wallet with you instead of leaving it in the vehicle that you didn't lock.
That is what happened to a man who stopped in at the Circle K on East Lanier Avenue in Fayetteville on Nov. 30.
He had stopped in for a drink and soon realized he had left his wallet on the seat in the car, which had been left unlocked, said Fayetteville Police Department spokesman Mike Francis.
Though only in the store for a few minutes, the man returned to his vehicle to find the wallet stolen, Francis noted.
This is not the first time something like this has happened in Fayette County. On at least one occasion, this one in Peachtree City, a man left his vehicle running while he made a quick dash into a convenience store, only to return to find the vehicle stolen.
Also in Fayette County, there was a recent burglary and an entering auto in the unincorporated areas.
The burglary was reported on Dec. 1 at a residence on Green Valley Road off Ga. Highway 92 North.
Sheriff Barry Babb said the owner noted that the home had been vacant for several months, with the home having been entered in November. The owner suspected that the person making entry saw the video cameras installed and left without stealing anything.
And at a residence on Goza Road in south Fayette County, a vehicle was reported being entered on Dec. 1.
The owner thought the vehicle had been locked, though deputies saw no signs of forced entry. Babb said nothing was taken.