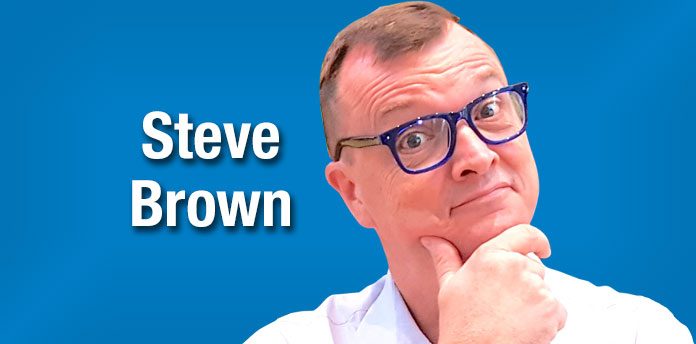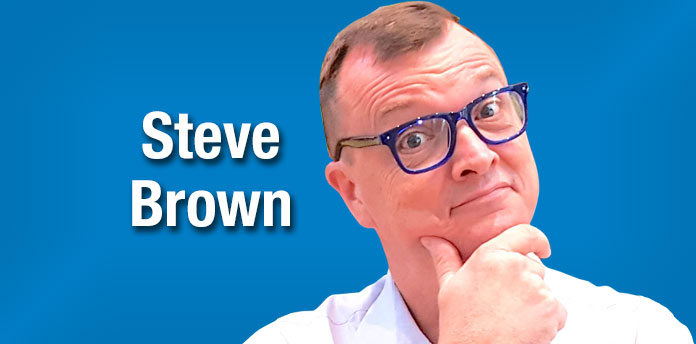 OPINION COLUMN — It's the countdown to Runoff Election Day. I witnessed some of the largest lines I have ever seen in early voting for a runoff. I cannot see how the lines would be long on December 6. Please make an effort to vote, it matters.
Don't forget, there are only two runoff races on the ballot. You will be in and out very quickly.
Thinking locally
I have had the opportunity to personally converse with both candidates in the runoff. They are both nice people. It's been disappointing to see some of the personal attacks on social media toward one candidate from people who appear unable to defend their individual positions. Politics is not for the faint of heart.
The city council runoff race in Peachtree City has more people than not asking which candidate will be more like current Councilman Frank Destadio. When it comes to drastic changes regarding "urbanizing" our city, Destadio has been the lone voice of reason, taking a firm position to protect the traditional character of our family-friendly community.
Of the two runoff candidates, Clint Holland, was a big supporter of Destadio when he ran for office last year. Holland and Destadio are in lockstep on not building apartment complexes across the city and both reject the recent damaging changes to the city's comprehensive plan. Likewise, their previous engineering gigs give both Destadio and Holland a considerable edge in dealing with our municipal infrastructure issues.
Mysterious haze
While Clint Holland has been abundantly forthcoming and transparent on his positions, his opponent with the second most votes in the general election, Phil Crane, left a tremendous amount of wiggle room in his responses.
You be the judge of Crane's answers and determine for yourself if they lack a sense of decisiveness, preventing the voters from holding him accountable on any of the big issues.
Holland called out Crane for telling The Citizen that he opposed building more multi-story apartment complexes but later said he did support building multi-story "loft" residential complexes (another way to say stacked multi-family complexes).
Crane provided a "kind of, maybe, sort of, not really" response to the question asking whether he would support reversing the recent change to the comprehensive plan allowing apartment complexes to be constructed across the city.
Crane's response to the question on raising taxes was his most definitive answer: he supported increasing the millage rate.
I have found that Crane's political attitude is we will just have to trust his judgment without full disclosure of his positions.
Who's against you?
Many people believe that Clint Holland's close-knit philosophical approach with Councilman Destadio is enough to carry Holland over the finish line, especially since Crane lost to Destadio in November 2021.
Personally, I do not think you can count on most people to track such positions and associations. Regardless, I have always thought it was more noteworthy to pay attention to who opposes a particular candidate.
Current councilmen Mike King and Phil Prebor are openly supporting Phil Crane. Neither councilman will support Holland because they know he will not support any of their disastrous proposals like the ones below.
King has done almost everything possible to abandon the taxpaying families of Peachtree City. He supported wedging a massive Great Wolf Lodge water park adjacent to a subdivision over strenuous objections from the public.
Both King and Prebor believe the way to solve any problem is to keep raising taxes and fees.
There's lots more. King and Prebor were determined to replace retail and industrial developments with apartment complexes, the antithesis of what the city needs, and pushed the Calistoa project, converting prized industrial land to apartments and retail shops, all at the end of the airport runway.
King and Prebor defended the shocking and contemptible Livable Centers Initiative (LCI) plans that called for thousands of apartment units built in each quadrant surrounding the ever-clogged intersection at Highways 74 and 54. Even worse, some of those multi-family complexes were planned to be built over city parks, playgrounds, and protected greenspaces, shamefully anti-Peachtree City.
Tired of volunteer citizen commissions looking out for the taxpayers, they stripped our long-standing Planning Commission of all its authority. Likewise, King and Prebor secretly disbanded the volunteer citizen recreation commission with no public vote.
King and Prebor also officially support limiting the number of citizens who take their valuable time to attend and speak at council meetings to only five citizens who get only two minutes each. That's right out of 39,000 citizens only five are allowed to speak at the meeting. The taxpayers get a whopping 10 minutes!
Yes, those two councilmen are opposing Clint Holland. Obviously, there is a reason the two unresponsive current councilmen are opposing Clint Holland and supporting his challenger.
Political termite damage
I consistently warn our residents to protect our community from dangerous outside social and political influences. However, it's not enough to place a protective fence around your home when you have termites inside all your walls chewing the structural sections to bits.
Our political reality is we need three solid city council votes on keeping Peachtree City an award-winning, family-oriented community and stopping the move to create a denser urban environment. No one moved to Peachtree City for the dense urban environment.
Currently, Councilman Destadio is your lone protective council vote. Clint Holland would be a strong second.
Lame duck councilmen termites Mike King and Phil Prebor are gone at the end of 2023. The families of Peachtree City would still need at least one of those two slots filled by a candidate who opposes converting the city to a dense urban environment.
The city's fate rests with your willingness to go vote on Tuesday. If you already voted in the U.S. Senate runoff but did not vote in the city council runoff, you are allowed to go to your polling place and cast a vote in the city race on a separate ballot.
If you have loved Peachtree City for decades like my family has, be faithful to your community and vote. Similarly, if you are a relatively new family with young children, go cast a vote for your family's future quality of life.
[Brown is a former mayor of Peachtree City and served two terms on the Fayette County Board of Commissioners.]