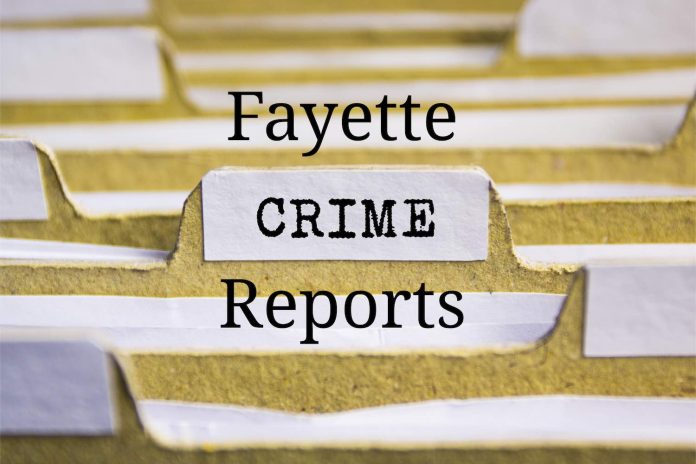 A south Fayette County teenager is in hot water after printing fictitious checks and depositing them into a joint account with a family member.
Stori M. Coffman, 17, was charged with two counts of computer fraud and two counts of printing fictitious checks, according to Fayette County Jail records.
Sheriff Barry Babb said Coffman manufactured fraudulent checks and deposited them into a joint account belonging to her and a family member who contacted law enforcement.
The deposit was accomplished using a mobile deposit feature, Babb added.
In other cases, there were two recent entering auto incidents and a burglary reported in Fayetteville.
The two entering autos occurred on July 7 at Discount Gas and Tobacco on North Glynn Street.
Police met with the complainant, who said an unknown subject broke into his truck and another truck, according to Fayetteville Police Department spokesperson Ann Marie Burdett.
Burdett said the complainant told the police he was inside the convenience store and returned to his truck and noticed his back window and the back window of a truck parked next to his vehicle were busted out. The vehicle owner reported that a backpack containing an iWatch, iPhone, BT earbuds and a gold necklace were missing from the backseat.
The complainant said he told the owner of the other truck his back window was busted out. The owner of the other truck told police no items were missing from his vehicle.
In another case, Fayetteville police on July 7 were dispatched to Global Pre-Owned on South Glynn Street on a burglary call.
Police arrived and observed through the front window that items within the office appeared to have been disturbed. Officers searched the building to ensure no one was on the premises. No one was found in the building, Burdett said.  
The business owner was contacted and arrived at the scene shortly thereafter, informing officers that no items were missing.
Burdett said police viewed video surveillance footage from the incident, which showed an alleged suspect within the business. The video showed what appeared to be a light-skinned black male wearing gloves, a black shirt, black pants and hair up in two ponytails on the left and right sides of his head.
The case was turned over to the Fayetteville Criminal Investigations Division for further investigation.