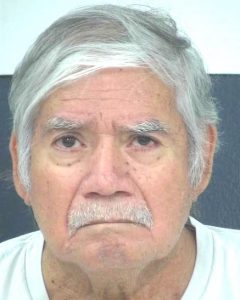 A Peachtree City man has been charged with child molestation and sexual battery following the investigation of reports by a young girl known to him.
Erasno Mares, 72, was charged with three counts of child molestation and three counts of sexual battery, according to Fayette County Jail records.
Peachtree City Police Department spokesman Chris Hyatt said a young girl recently divulged that Mares, who is known to her, engaged in inappropriate acts several years ago.
A forensic interview was conducted with the female, and Mares was subsequently arrested on July 1, Hyatt said.