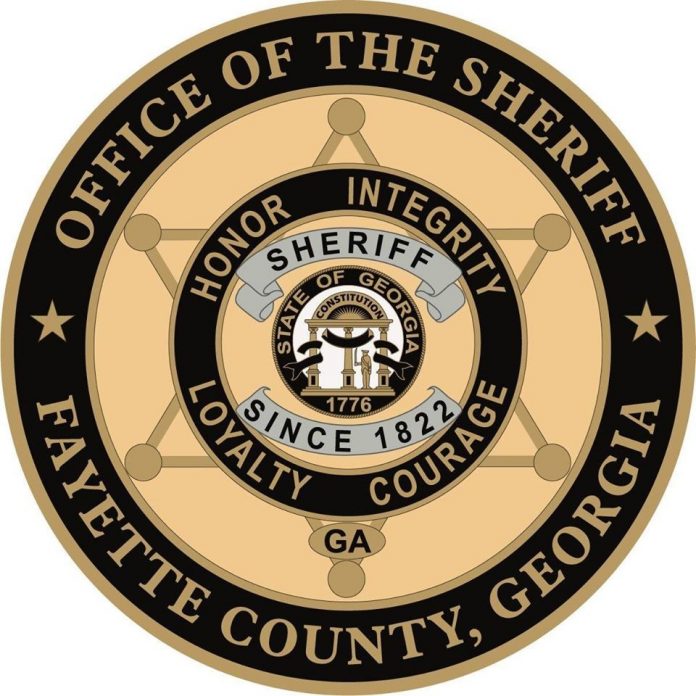 A north Fayette County woman awakened by footsteps in her home soon found a man inside who said he was looking for someone named "G." The man left without incident, then flagged down an officer and requested to be taken to the hospital, where he is being evaluated for mental health issues.
Deputies on the morning of May 29 responded to a residence on Ga. Highway 314 on a burglary call.
The female resident told deputies she was awakened at 7 a.m. by footsteps in the area of the living room, and found a heavy-set black male with a "thick beard and big hair" wearing a gray shirt and dark pants in the foyer, said Sheriff Barry Babb.
The man said he was looking for "G" and asked if G was there, the woman explained, adding that she told him she did not know anyone named G, the report said.
The woman said the man then walked through the kitchen and into the garage, where the garage door had been opened, and left the area, said Babb.
The woman found the garage door opener in the garage, though it had been left in her unlocked vehicle in the driveway, Babb explained.
The homeowner contacted family members who advised her to call law enforcement, Babb noted.
While that was occurring, a man had flagged-down an officer at approximately 7:20 a.m. and requested a ride to Piedmont Fayette Hospital, Babb said, adding that the man was taken to the hospital, and was later identified as the person who had entered the woman's house.
An involuntary committal is pending, said Babb.
Babb said the man's mother told deputies that her son has a mental disorder and had not been taking his medication.
The man was subsequently charged with entering auto and burglary, Babb added.
Also in unincorporated Fayette County, deputies on May 29 responded to a report of a burglary at HairXchange on Ga. Highway 85 North.
Babb said the glass front door was broken and the business rummaged. Video showed two black males in the immediate area, with one of them running from the area and carrying bags of items stolen from the store.
In another case, the owner of a motorcycle reported it stolen on May 28 from the Texaco Welcome Pantry parking lot on Ga. Highway 138, said Babb.
Babb said the man explained the Kawasaki ZX1000 was stolen while he was in the store at approximately 2 a.m.