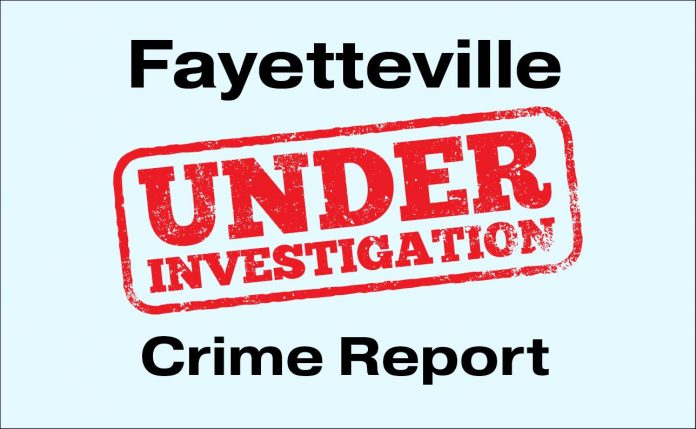 An Atlanta man is facing charges of misdemeanor battery-family violence resulting from an incident at the Fun Bowl on Fayetteville's north side.
Fayetteville Police Department spokesperson Ann Marie Burdett said police at approximately 8:29 p.m. on Feb. 26 were dispatched to the Fun Bowl on North 85 Parkway to take the report of an alleged battery that occurred a few months prior.
Burdett said police met with the complainant, who claimed she got into a verbal altercation that turned physical with 28-year-old Jertavious T. Baker, the father of their child, while they were at the Tycoon video games.
The presumed victim told police the child's father allegedly threatened to slap her if she didn't shut up, Burdett reported, adding that the woman said she told the child's father to "do it," which resulted in his striking her on the left side of her face and causing her glasses to fall off her face.
A relative of the child's father reportedly intervened and separated the two. The relative and the child's father left the venue after the altercation, police were told.
The woman suffered redness to the left side of her face and a bloody lip, but refused medical assistance and left the scene in her vehicle, Burdett reported.
In another case, Fayetteville police on Feb. 26 were dispatched to Piedmont Fayette Hospital in reference to an assault.
Burdett said police met with the complainant, who claimed to have been previously attacked at the Twisted Taco restaurant in downtown Fayetteville.
The complainant said they decided to buy drinks for a few people, including the male subject, Burdett said, referring to the police report.
"The complainant said the subject was at the exit door when they tried to leave, and a verbal dispute ensued. The complainant stated the man followed them to their car and allegedly punched them in the face, knocking them out," Burdett said.
"The complainant said the manager told them what happened when they woke up, and the manager offered to take the complainant home. The complainant waited a few minutes then drove themselves home," Burdett added.
The complainant went to the hospital the next day to seek medical treatment for reported injuries sustained from the previous encounter with the subject, Burdett noted.
The complainant acknowledged failing to call police when the incident occurred.
The officer provided information to the complainant regarding how to obtain a criminal warrant through the Fayette County Magistrate Court.