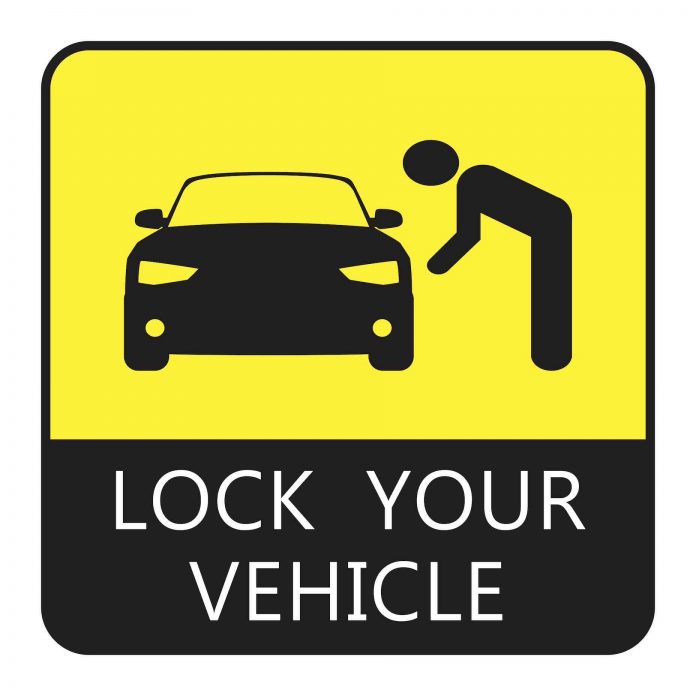 "Keep your vehicle locked and never leave anything of value in plain sight." Those words, ignored by so many Fayette County residents, continue to define a particular crime problem locally. Several examples of the failure to comply with a common sense suggestion by all local law enforcement agencies can be found below.
Fayette County experiences far less crime than neighboring counties to the north, east and west. Yet a large percentage of serious crimes that do occur come in the form of shoplifting and entering autos.
The majority of vehicles entered, whether at home or in the community, are unlocked. As for those vehicles locked and entered via a smashed window, the majority of those having something of value left in plain sight inside the vehicle.
A Peachtree City officer just after noon on March 2 responded to the city's dog park on McIntosh Trail in reference to an entering auto.
Contact was made with the complainant who stated her purse containing her wallet was stolen out of her front passenger seat. The wallet contained a device which was tracked to the Braelinn Village area but was never located. The victim's debit card was used at the Braelinn Kroger, the police report said.
Peachtree City Police Department spokesman Chris Hyatt said the window on the passenger side had been busted out.
In another case, Peachtree City police on March 2 took a report of a vehicle entered at the Line Creek Nature Area off Ga. Highway 54 West.
Hyatt said the owner reported a wallet stolen from the unlocked vehicle.
And in unincorporated Fayette County, deputies on March 3 responded to the scene of four other entering auto incidents.
The first incident, involving two vehicles, occurred at a residence on Pond Trce off Ga. Highway 92 South near Hilo Road, said Sheriff Barry Babb.
The owner told deputies a car and truck were entered overnight. Showing no signs of forced entry, both vehicles were rummaged and a pistol stolen from the truck, Babb said.
The second case, also involving two vehicles, occurred at a residence on Springdale Lane, off Hilo Road.
Babb noted that nothing was taken from the vehicles, both of which were unlocked.
It takes only a few seconds to lock a vehicle and ensure nothing of value is left in plain sight.
It takes far more time and hassle, and potentially more expense, to replace bank cards, a driver's license, Social Security card and insurance cards often found inside wallets, not to mention the time and expense of having a window replaced.
It is unfortunate that common sense is sometimes not all that common.