SPONSORED FEATURE
Peachtree City, Georgia — Dunlap & Associates Wealth Management, a Peachtree City financial planning firm, is pleased to announce that Renee Borchardt has been promoted to the position of President of the company. She brings sixteen years of industry experience to the position and also holds the CERTIFIED FINANCIAL PLANNER™ designation.
"We are thrilled to announce Renee as our new President," said Ray Dunlap, who is stepping out of the role, but remains as C.E.O. "Renee was my personal choice to replace me as President, and we are confident that she is the right person to lead our organization going forward."
Prior to joining the firm seven years ago, Ms. Borchardt, a Chicago native, worked for Highpoint Planning Partners, an Illinois-based financial planning firm, after beginning her financial services career with JP Morgan Chase, starting as a Personal Banker, eventually moving to a Branch Manager position. She also graduated with honors from Northern Illinois University.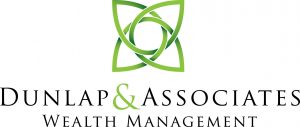 About Dunlap & Associates
Located at 1401 Georgian Park, Suite 210 in Peachtree City, Dunlap & Associates has been providing families and individuals with financial guidance since 1999. For more information, please visit www.raydunlap.com.
Securities and advisory services offered through Commonwealth Financial Network®, member FINRA/SIPC, a Registered Investment Adviser.