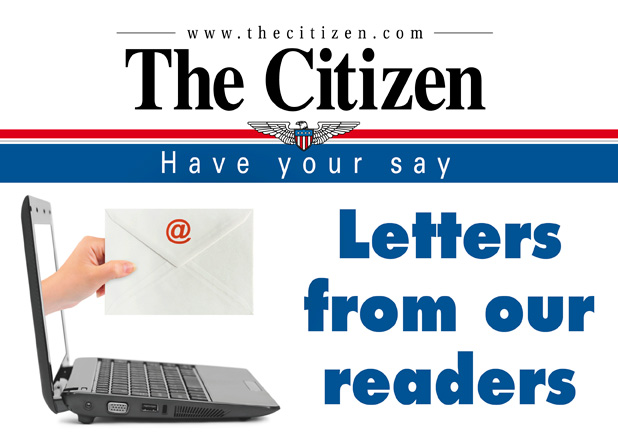 President Dwight David Eisenhower, leader of the Allied forces in World War II and no stranger to the virtues and benefits of a strong military, nonetheless expressed concern about the "Military Industrial Complex" in his farewell address in January of 1961.
He was concerned about the companies and government agencies who produced America's Cold War arsenal of weapons, planes, ships, etc., and how their outsized political and economic power might unduly influence affairs in our country and bend events to suit their needs rather than those of the people they were purportedly supposed to protect.
I have similar concerns about the nexus of politicians, bureaucrats, pharmaceutical companies, and their allies in the media who currently define, propagate, and enforce the mainstream narrative on Covid-19 and its origins, treatments, lethality, and future course.
I call this group the "Covid Industrial Complex" (CIC) and I fear they have even more malign power and influence than their military predecessors primarily because this newest cabal of industrial, political, and media forces stand to gain much more power over American life than a few manufacturers of military hardware could ever hope for.
There's much to talk about on this topic, but let me focus on a few key topics to illustrate the problem we are now faced with.
First, there is the origin of the Covid virus. Both scientific and forensic evidence, not to mention common sense, point convincingly to the virus being man-made and leaked from the lab at the Wuhan Institute of Virology (WIV).
And yet, the CIC quickly moved to suppress this theory as early as February of 2020, when Peter Daszak, head of the EcoHealth Alliance, and some of his colleagues published a letter in The Lancet declaring that it was nothing less than a conspiracy theory to suggest the lab-leak theory and that the virus must have emerged naturally.
They had no evidence for this claim whatsoever, but somehow this notion became de rigueur within the halls of cultural control in our country, and those who questioned it were not only labeled crackpots, but racists for suggesting the Chinese Communists might be responsible.
Debate was shut down, dissent was squashed, and the CIC went on its merry way, knowing they had successfully dodged a bullet, because it soon became apparent that the CIC itself was funding the research — through Daszaks' EcoHealth Alliance — that likely led to the Covid virus, and turned a blind eye to the shoddy safety protocols of the WIV.
Oh, and they, specifically the NIH, were funding "gain of function" research in spite of a congressional moratorium on such research for fear that its results were too hazardous to risk.
No matter. The cackling heads at CNN and their buddies in the Democratic Party and the public health establishment, the vanguard of the Covid Industrial Complex, went on their merry way, condemning and shaming anyone who might question the narrative, including and especially President Trump.
And here's where it gets even more insidious. While it was (and still is) important to know how the virus originated in order to prevent another such outbreak and perhaps help with treatments, it was absolutely VITAL to figure out how to best treat the illness that often resulted from Covid infection, especially before the vaccine was available. We desperately needed therapeutic options for Covid patients to lessen the severity of their condition and prevent hospitalizations and deaths as much as possible.
And yet, the CIC was strangely very uninterested in treatment options. They were focused on "flattening the curve" and on using shutdowns, lockdowns, and quarantining to prevent the spread of the virus. Granted, early on we didn't know much and did have to take some sort of measures, though we were told it was only going to be for two weeks.
But as the evidence mounted that many of these measures were ineffective (and we now know after several studies that they really weren't effective), and that the virus was spreading in spite of our best efforts, did the CIC admit they were wrong and push for therapies for Covid patients? No, they did not.
In fact, they did the opposite. They, through the FDA and other government agencies, began banning the use of common, over-the-counter safe drugs like hydroxychloroquine (HCQ) and later ivermectin, drugs which had shown in various clinical trials and anecdotal cases to be at best quite helpful and at worst ineffective (yes, there were a few cases of ivermectin poisoning, but that was because people were self-administering veterinary doses).
Why didn't the CIC engage in typical medical protocol during a pandemic and allow for continued experimentation and testing of these readily available treatments, especially since they had the potential to reduce deaths by hundreds of thousands?
Many people will say "follow the money," and it's true to an extent. The government had committed billions of dollars to both the vaccine AND monoclonal antibody development and so no one wanted to either lose out on that giant gusher of cash or admit that it was a waste of taxpayer resources. And no one gets rich off natural immunity or cheap, over-the-counter medicinal treatments. To be sure, this is a factor.
But I think another factor is much more human: pride. Dr. Anthony Fauci had been saying from the beginning that the only real solution was a vaccine and put little stock in the potential effectiveness of treatments. Once he and others had committed to the "vaccine or nothing" approach, they simply could not allow other options to be considered.
This tendency was greatly amplified when Trump began recommending the use of HCQ, which caused the media and their allies in politics to immediately brand anyone who advocated its use as a crackpot, charlatan, huckster. The FDA followed suit and banned its use for Covid treatment, therefore putting doctors in the position of losing their license if they prescribed its use.
A few studies were trotted out to show that HCQ was "dangerous," but they were either faulty or fallacious. One study claimed HCQ did no good, but it was only given to patients who were deep into the illness and for whom HCQ's ability to help reduce viral replication was irrelevant. (HCQ is best administered immediately after infection.) Another study was quickly retracted from a medical journal for poor data and methodology.
No matter. The ban effectively stuck as did the stigma of HCQ as some kind of witch doctor's concoction. (By the way, there are studies on the NIH website, right now, which indicate the positive impact of both HCQ and ivermectin.)
In other words, mainly for political reasons — hatred of Trump — and pride — Fauci et al. couldn't take credit for HCQ or ivermectin — several forms of treatment were suppressed. Some experts believe this largely political suppression on treatments cost upwards of 500,000 lives.
So, why would we trust the same people who covered up the origin of the virus and suppressed effective treatments as being perfectly correct and right about everything they are saying now about the virus?
These are the same people who said masks weren't needed, but then masks were necessary, then masks should be mandated, and then admitted that cloth masks are useless? The same people who said schools should be closed, then re-opened, then at the behest of teachers' unions, kept closed, even though masses of evidence showed that both students and their teachers were not in danger.
And these are also the people who doubted the vaccine would be ready by the end of 2020, and who openly questioned the effectiveness and safety of the vaccine before embracing it as the only hope for dealing with the pandemic (I'm talking about Biden and Harris, of course.)
Are we supposed to trust these people, to blindly obey their commands, even as they continually get things wrong and fail to deliver on what they promise (where are those tests you promised us, Joe, back in August of 2021?)?
A final point of consideration is the vaccine itself. One can both recognize that it has been effective and acknowledge that there are risks associated with it and that it has not been as effective as promised.
The official mechanism for recording vaccine deaths, the VAERS system, has recorded close to 20,000 deaths from the vaccine in about a year. Compare that to some 70 deaths per year from the flu vaccine and you get an idea of the massive difference of magnitude. There have also been close to 1 million vaccine injuries reported, ranging from relatively minor to paralysis and permanent damage to organs like kidneys and the heart. And these are only those events which have been reported. The actual numbers are likely much higher.
No matter. The CIC ignores these numbers and says everything is fine, that everyone, including the smallest children, MUST take the vaccine in order to defeat Covid, even though Covid is not really defeatable and will become another endemic pathogen that we have to learn to live with.
Natural immunity has also been roundly ignored and minimized by the CIC, even though studies show it's at least as effective if not more so than the vaccine. There is simply no reason for someone who has been infected to take the vaccine given the risks associated with it.
And yet, Biden continues to claim Covid is a "pandemic of the unvaccinated," even though vaccination does not stop the virus from spreading or even making people ill (though it does minimize the dangers). And he continues to attack Governor Ron DeSantis for not pushing vaccine mandates and instead relying on voluntary vaccination AND treatment options such as monoclonal antibodies, which were developed as part of Operation Warp Speed and approved by the FDA. Never mind. Biden continues to attack DeSantis as irresponsible and, in a move I still can't believe, restrict his access to this treatment as punishment for not toeing the line.
Meanwhile, aging rockers like Neil Young go after podcaster Joe Rogan for daring to have guests, very scientifically qualified guests, that question the narrative. Here I thought rockers were staunch critics of the government and "the man," but Covid has turned things so upside down now that they are now mere shills of the dominant narrative. The '60s hippies have turned on themselves, proving how hapless and foolish they always were. But that is an aside.
What we have here is a very, very dangerous case of science being ignored, politics trumping the well-being of citizens, and the mechanisms of state and media power turned fully against "dissent." Big Tech and corporate media regularly use their power now to censor critical voices who often have more scientific data to bolster their case than the typical defender of the established narrative.
And who suffers as a result? The American people, who have suffered way more deaths and illness than they should have if this thing were managed with true transparency, scientific rigor, and honesty from the beginning.
Instead, it has become a textbook example of the abuse of power and the prioritization of ideology over truth, and a blunt political tool to take down an American president who for sure had faults, but whose demise was not worth the deaths of thousands of Americans.
Shame on you, Dr. Fauci. Shame on you CNN, NY Times, Washington Post, NIH, FDA, CDC, etc. Through mere incompetence or malign design you have not only harmed many innocent people, but you have broken the trust between the American people and the institutions designed to protect and inform them.
Hope it was all worth it.
Trey Hoffman
Peachtree City, Ga.