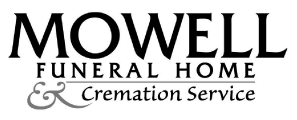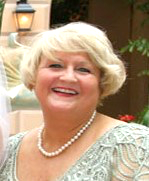 Angie McCarl never met a stranger. She smiled at every person she passed. She would greet everyone she knew with a cheerful "Hey Kid," or "Hey Gorgeous." Everyone who knew her loved her, and everyone who knew her was truly heartbroken upon hearing of her sudden passing on Monday, November 8, 2021.
Known as Angie to all of her friends (a name her father gave her, a nickname for Angel) she was born Mary Marcia Spear on November 26, 1949.
She was an accomplished equestrian and once won the honor of "Rodeo Queen" at a riding event. She graduated from the University of Maryland then moved to Peachtree City when her father, Colonel Peter H. Spear, retired from the Air Force. Angie began working for the city's developer where she met the love of her life, Richard McCarl. They were married November 3, 1973 in the Peachtree City First Presbyterian Church.
Angie was Peachtree City's first "Information Girl" at the Welcome Center. This was a job she was perfect for, according to Joel Cowen, the city's first mayor, because of her bright and cheerful personality.
Angie began working at Delta Air Lines in 1975. She would become an Analyst in Emergency Management where she travelled around the world to check airport readiness for disasters. She also lectured as a volunteer for Delta's Care Team.
After retiring from Delta in 2003, Angie opened Fitness Spa, a women's gym, with her daughter Mollie in Peachtree City. They ran it together for nine years and made so many wonderful friends during that time.
Retirement did not slow Angie down. She always had a project going, whether it was renovating a rental property or taking care of her horses at Grey Fox Farm in Senoia. She enjoyed having people visit the farm, most recently hosting a delightful Easter Egg Hunt for her friends and family.
Angie had such a loving spirit. She was very generous. She was also very funny and wise. She radiated a brightness and joy that lifted the mood of everyone around her. This is what her family and friends will always remember.
Survivors include her husband of 48 years, Richard McCarl, Peachtree City; their three children, son, Morgan Spear McCarl and wife Sunshine McCarl, daughter, Mollie McCarl Baldwin and husband Zach Baldwin, and son, Trevor Miles Standish McCarl; as well as grandchildren, Ethan Byrne Baldwin, Gavin Fox Baldwin, Alistair Walker McCarl and Dominic Lewis McCarl.
Mowell Funeral Home & Cremation Service, Peachtree City – www.mowells.com