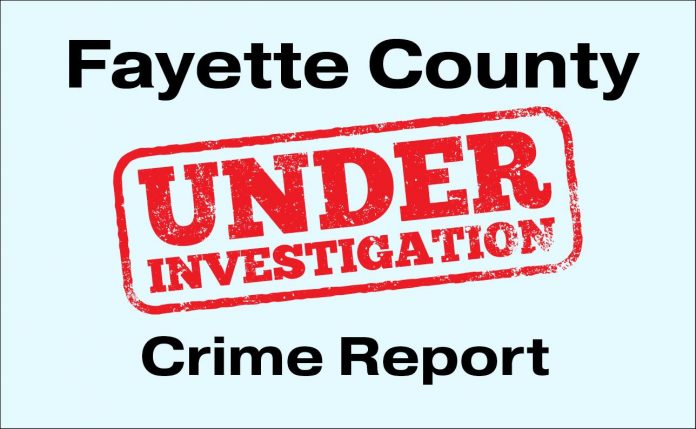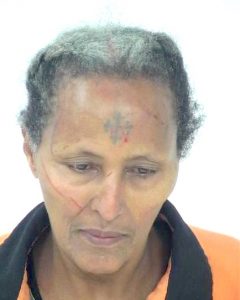 A north Fayette County woman was charged with aggravated assault and other infractions following an incident where she threatened her adult daughter with a knife.
Tsige Abay, 63, was charged with aggravated assault, simple battery-family violence, third-degree cruelty to children and possession of a firearm/knife during the commission of a crime, according to Fayette County Jail records.
Sheriff Barry Babb said deputies on Nov. 29 responded to the residence on a domestic call, where it was determined that an altercation had taken place between Abay and her adult daughter. The argument was over the daughter's father, Babb added.
Abay grew angry during the argument and a scuffle ensued, with Abay putting her hands on her daughter and pulling her hair, Babb said.
Abay subsequently got a knife and threatened her daughter, said Babb, adding that the scene played out in the presence of the daughter's 3-year-old child.
Babb noted that no one was stabbed or injured during the altercation.
What was reported to have been an altercation with an estranged husband appeared to have resulted in a burglary with the house trashed but nothing stolen.
A woman at a Buffalo Road residence off Ga. Highway 54 near Peachtree City reported a burglary in the early morning hours on Nov. 28.
Sheriff Barry Babb said deputies responded to the scene, with the female resident reporting that she returned home at approximately 4:30 a.m. after a night out with friends to find that her home had been forcibly entered and her golf cart damaged.
The woman said clothing had been strewn through the bedroom, the water tank to the toilet had been broken, a mattress and food thrown on the floor and appliances and electronics vandalized, Babb said.
The resident told deputies the burglary followed a recent altercation with her estranged husband, Babb noted.
In another case, deputies on Nov. 29 responded to Storage XXtra on Ga. Highway 85 North regarding a theft call.
Babb said a company representative reported that between Nov. 24-29 a landscape trailer had been entered and landscape equipment stolen, Babb said.
The company said the thefts included a walk-behind commercial mower, a chain saw, blowers, an edger, pole saw and weed eater, Babb noted.