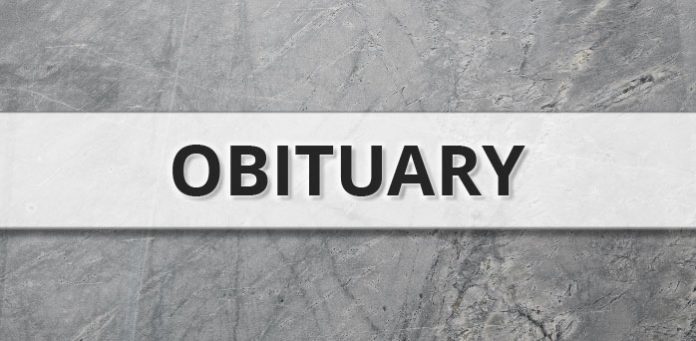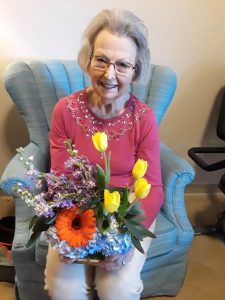 Rosemary (Barnhart) Grutt was born November 5, 1934 in Marion, Ohio to Lydia Snyder Barnhart and Richard Barnhart.
She most recently resided in Kansas City, Missouri at Benton House, but had lived in Wichita, Kansas, Peachtree City, Georgia, Janesville, Wisconsin, Decatur, Illinois, Newark Ohio and Columbus, Ohio where she grew up. She spent over 30 years living in Peachtree City, Georgia, where she was a friend of Bill W for 30 years and changed so many lives with her love and service.
She was a giving and caring person who liked to help others in need. She was very interested in astronomy, loved to quilt and loved the climate of Georgia and being outdoors gardening, golfing and visiting Calloway Gardens.
She was the great-granddaughter of the cofounder of the Marion Steam shovel, which was an important part of her heritage. She married Dick in 1953 and they had been married over 50 years. Rosemary and Dick were great fans of OSU football. Some years after Dick passed away Rosemary moved to Wichita and then Kansas City, where she became a big Chiefs fan.
She was preceded in death by her daughter Teresa Grutt Davis (2000) and husband Richard Grutt (2007).
Survived by brother Richard Barnhart of Columbus, Ohio, son, Larry Grutt and his wife Marilyn of Kansas City, Missouri; daughter Julia Audo and her husband Mike of Gobles, Michigan; 4 granddaughters Amanda Audo, Toni Audo Skelton, Cheryl Grutt Carter and Brittany Davis Jennings; 3 grandsons Joseph Grutt, Jeremy Grutt and Leo Davis; 6 great granddaughters Brooke Carter, Eleanor Carter, Emily Davis, Maple Springer Audo, Maddie Skelton and Audrey Davis; 2 great grandsons William Davis and David Skelton and four step grandchildren Joann Wayman, Wyatt Wayman, Liam Haislip and Connor Haislip.
A Mass of Christian Burial will be celebrated at St. Mary Catholic Church, Marion, Ohio, on Friday, October 29, 2021 at 10:30 am. Father Thomas Buffer will preside and burial will burial will follow at St. Mary's Cemetery.
Snyder Funeral Homes, Denzer Chapel is honored to serve Rosemary's family. Online condolences may be expressed by visiting www.SnyderFuneralHomes.com.