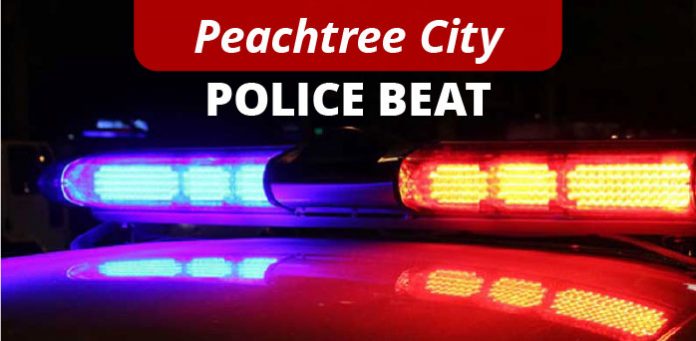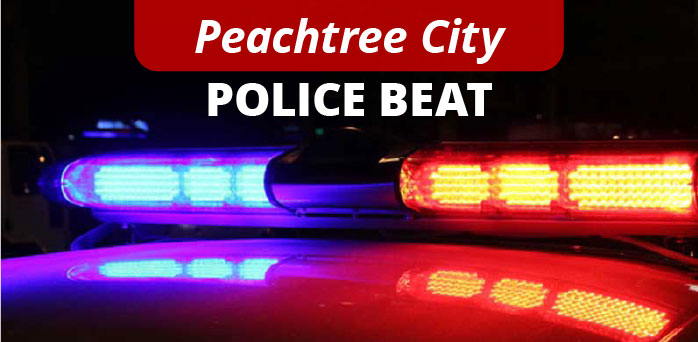 Peachtree City's favorite four-legged cop was on the job last week and played a key role in at least two felony arrests.
At a May 25 traffic stop on Hwy. 74 near Kelly Drive due to speeding and window tint, K9 Midas was deployed around the suspect's vehicle for a free air sniff. The dog indicated that he detected drugs, and Ryan Christian, 25, was found to have a quantity of fentanyl in his possession. He was arrested and transported to Fayette County Jail.
A May 26 traffic stop took place in the parking lot of 200 Glendalough Court in Tyrone, near Hwy. 74 and North Peachtree Parkway. The driver was found to have a suspended license, and K9 Midas gave positive indication that other problems might be at hand. A vehicle search turned up THX wax and suspected fentanyl.
Christopher Mura, 30, was arrested and taken to Fayette County Jail. He was charged with two felony counts of drug possession/sale/manufacture as well as a couple of misdemeanor traffic offenses.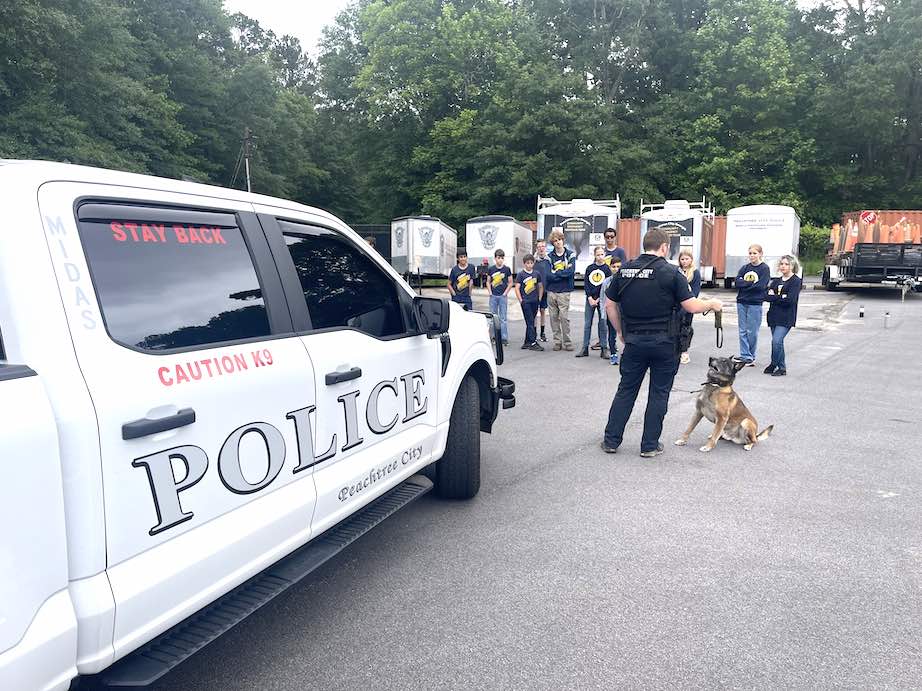 In other police activity last week, on May 26 at about 2:25 a.m. an officer noticed a vehicle in the parking lot of the NCR facility with its headlights on. The vehicle was unoccupied in a "visitor parking" space, with dark window tint and an odor of marijuana detected. After making contact with security, the officer determined that the vehicle belonged to a security guard on the premises. During the ensuing investigation the security guard attempted to flee on foot by running back into the building, but was taken into custody.
DeJanique Williams, 20, was charged with obstruction, marijuana possession, and felony possession of a controlled substance. He was taken to jail after being cleared by medics.
During a general patrol May 25 in the area of Hwy. 74 and Horizon Way, officers saw a driver not wearing a seat belt while operating a vehicle with expired registration. After making a traffic stop, an officer found the driver to be in possession of marijuana, THC wax, a nine-millimeter handgun, and various drug-related objects. Nicholas Bartke, 33, was arrested and taken to Fayette County Jail.
After observing a vehicle being driven recklessly, an officer initiated a traffic stop May 28 at about 10:35 p.m. on Hwy. 74 near Senoia Road. The driver elected not to cooperate and never came to a stop. The ensuing chase ended in Coweta County.
Jacobi Baker, 23, of College Park was arrested and charged with a felony county of fleeing to elude as well as a slew of traffic offenses: driving on the wrong side of the roadway, windshield violation, reckless driving, illegal window tint, failure to maintain/improper lane change, headlight violation, brake light and turn signal violation, and seat belt violation.
During a May 30 response to a domestic disturbance, officers were informed that a female had just left a residence after damaging property. They made a traffic stop on a vehicle exiting the neighborhood that matched the description.
Olivia Almeida, 35, of Blairsville was arrested and charged with four felony counts of drug possession/sale/manufacture, possession of firearm or knife in commission of crime, illegal possession of a Schedule IV controlled substance, and driving under the influence of alcohol.
Finally, in a non-drug-related incident, an officer patrolling near Drake Field May 26 late in the evening found two vehicles parked there after the lights were turned off in the area. While searching for the owners of the cars, the officer found two sets of clothes by the bushes near the water's edge. The reason for that became soon apparent, as two people were found swimming nude in the lake. After getting out and getting dressed, the skinny-dipping women were cited for indecency and for being in the park after dark.