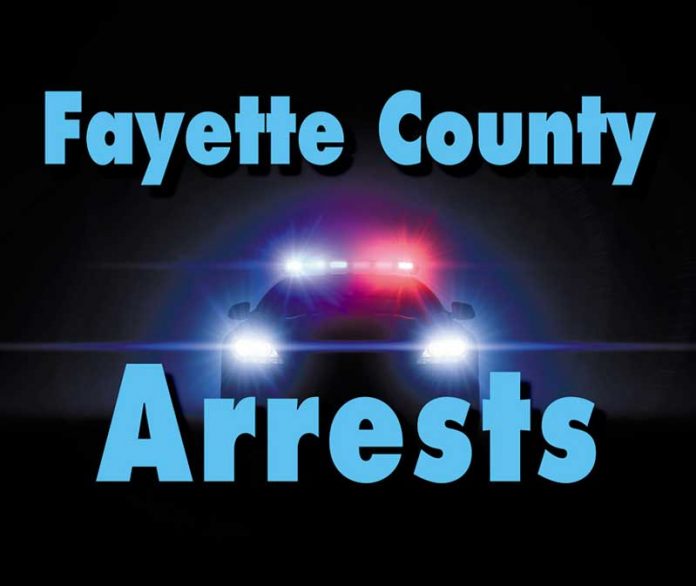 A Fayetteville man is in custody because he wouldn't let his girlfriend leave their home, and a Peachtree City man is in jail because he went back to a home that isn't his home anymore.
According to reports, a June 1 domestic dispute at a home on Chase Court in Fayetteville resulted in an injured woman and an incarcerated man. In what a Fayetteville Police Department spokesman called "a boyfriend-girlfriend dispute" where both had been drinking earlier in the day while arguing over ordinary domestic issues, the woman went to leave the house and the man slammed the door while expressing his desire that she stay.
The woman caught her hand in the door, which resulted in her injury, police said. Police arrived and soon discovered this, at which time the man knew he would be arrested for causing the injury and not allowing her to leave, police said.
The couple had been living together for about two months and the woman was in a custody dispute with her soon-to-be ex-husband, according to the police spokesman.
Travis Chase, 41, was charged with false imprisonment, criminal trespass, and simple battery/family violence.
Officers in Peachtree City responded the evening of June 3 to the Fairfield subdivision in reference to a home owner seeing security camera footage of a man breaking into a home on Everdale Road. Upon the officers' arrival, the suspect was located and apprehended, according to reports.
Allen Clark, 54, was arrested and charged with burglary. He was taken to Fayette County Jail.
Police determined from the investigation that the suspect had been evicted from the home in question the day before and told not to come back.
Elsewhere in Peachtree City, yet another driver who was stopped simply because his windows were too dark found himself in jail on numerous other charges.
Garrett Macyszyn, 23, of Peachtree City was arrested in the area of Hwy. 74 and Clover Reach. He is charged with two counts of drug possession/sale/manufacture along with one count each of marijuana possession, possession/use of drug-related objects, and excessive windshield tint.