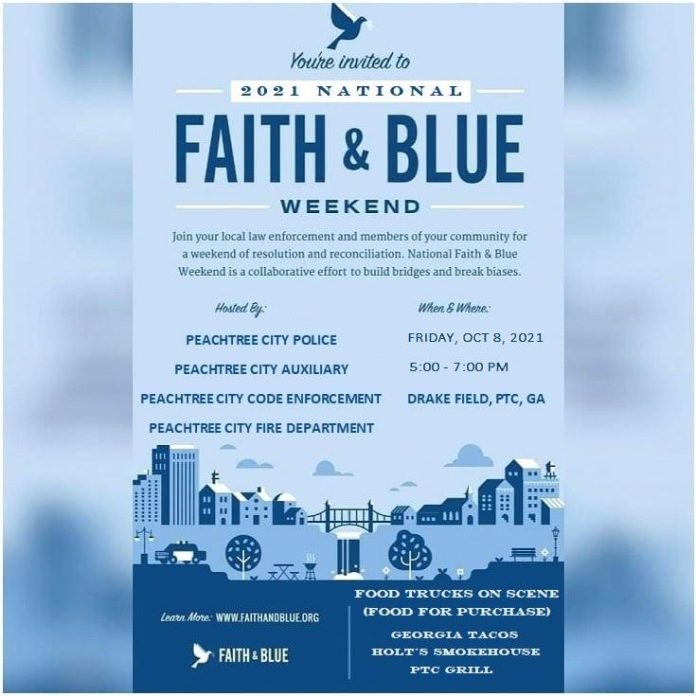 As part of a nationwide movement to foster mutual respect and understanding between law enforcement, first responders and the communities they serve, Peachtree City's Drake Field will be hosting an afternoon of getting to know your local police, fire and enforcement officers beginning at 5 p.m. Friday, Oct. 8.
Besides police and firefighters and their equipment, there will be food trucks selling tasty examples of local cuisine. Check out Georgia Tacos, Holt's Smokehouse and PTC Grill for 2 hours this Friday afternoon.
Billed as a weekend of resolution and reconciliation, Faith & Blue is "a collaborative effort to build bridges and break biases."
Meet members of the Peachtree City Police, Peachtree City Auxiliary, Peachtree City Code Enforcement and the Peachtree City Fire Department in a casual atmosphere at Drake Field, adjacent to the Peachtree City Hall and Library.