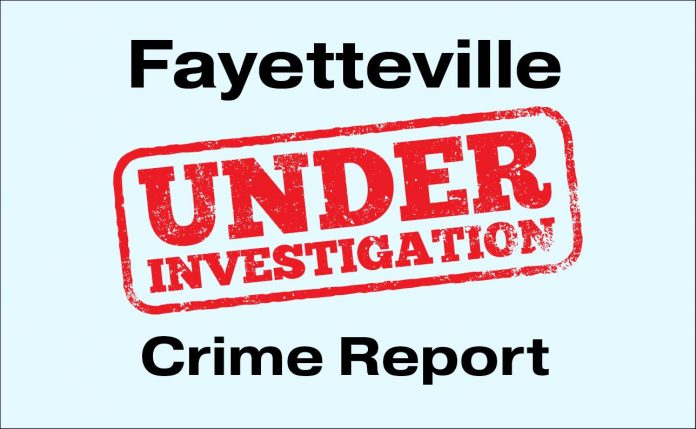 A Fayette County High School student was charged with battery on a school teacher or other school personnel in a Sept. 9 incident that began in the school's gym and ended in a hallway, with the student using profanity and hitting staff, and subsequently being tased.
Fayetteville Police Department spokesperson Ann Marie Burdett said a Fayetteville Police School Resource Officer (SRO) for Fayette County High School at noon on Sept. 8 was contacted via radio by the assistant principal to report to the school gym area.
The SRO arrived at the gym area and observed a juvenile male student walking around in circles and using profane language toward the assistant principal.
"The SRO explained to the student they were there to talk to them and help them. The SRO asked the student if they would walk with them to the front office," Burdett said. "The student refused and began walking up and down the hallways for approximately 30 minutes. The SRO reported during this time, the SRO, assistant principal and other school staff followed the student to ensure he was safe and did not harm himself or anyone else."
The student continued to use profanity toward the SRO and school staff and told them to "Leave him alone," Burdett added
Burdett said the principal arrived on the scene, and the student became more upset. The student made derogatory remarks toward the principal while advancing toward her as if he were going to harm her.
"The SRO positioned themself between the student and the principal, and the SRO gave the student several verbal commands to stop advancing toward the principal. The student refused to comply with the officer's commands," said Burdett. "The officer and the student became entangled in a physical confrontation, and the officer's Taser was deployed to gain the student's compliance. Other officers arrived, and the student was placed in handcuffs."
Medics arrived, and the student was evaluated and treated for the Taser deployment.
Burdett said the officer and a female teacher who was present at the scene were treated for minor injuries. The student hit the staff member in the mouth during the confrontation, which caused a cut and swelling to the bottom middle part of her lip.
The student was transported to a Regional Youth Detention Center.