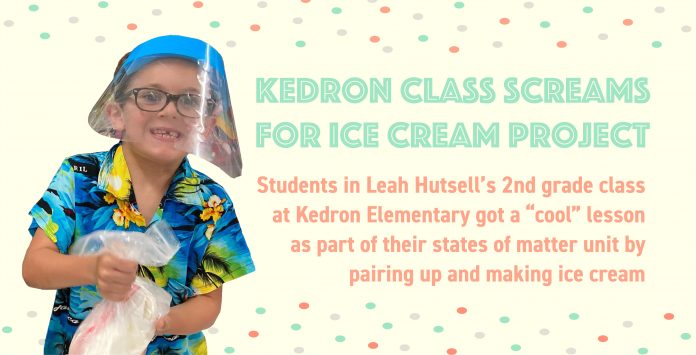 Learning can be fun and refreshing. Students in Leah Hutsell's 2nd grade class at Kedron Elementary got a "cool" lesson as part of their states of matter unit by pairing up and making ice cream.
With the help of substitute teacher Melissa Pierce, the class took vanilla and half-half and put it in a bag with ice cubes and ice cream salt. They took turns shaking the bag of liquids with their partner, and, after a couple of minutes and quite a few shakes, the magic happens. The class was wowed as they witnessed he liquid turning to a solid.
Hutsell's student enjoyed the finished product.
"After all their hard work of shaking, they have a nice ice cream treat to enjoy!"