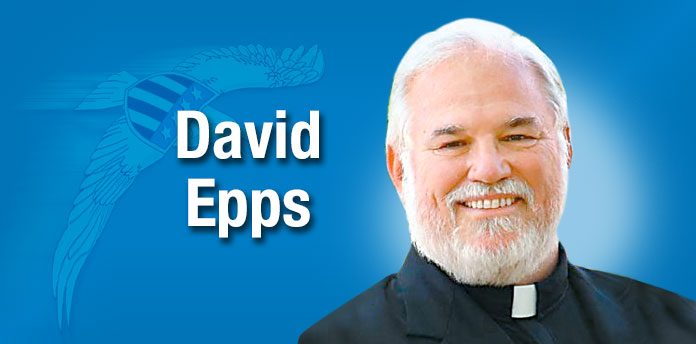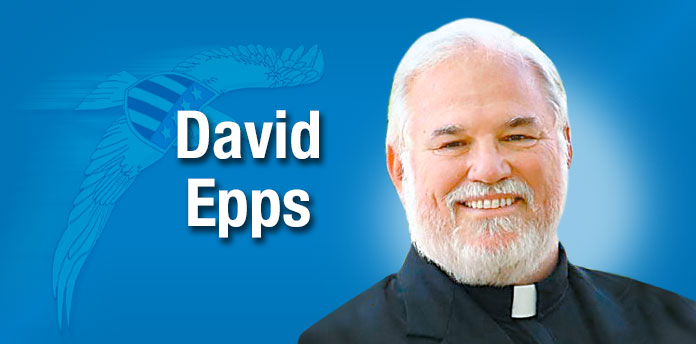 I was writing a bill the other day when I noticed that the address to which payment was to be sent was in Silver Spring, Maryland. I sat back and recalled my one and only visit to Silver Spring. It was a long time ago.
If one peruses a copy of the annual for Dobyns-Bennett High School, Class of 1969 edition, there is a group photo on page 105 that, as far as I know is the only photo of its kind to appear in an annual in the 102-year-history of the Kingsport, Tennessee school.
In the mid-1960s, a number of my male friends and I had taken up the study of karate, specifically Okinawan Isshinryu karate. We first began classes in a room at St. Timothy's Episcopal Church in the Hillcrest area of town. Mike and David Brewer had taken up the study under George "Butch" Chilton and, as brown belts, they were teaching a number of us under his authority. Our senior year, we conceived the idea of a school karate team.
We discovered quickly that karate was not a sport sanctioned by the TSSAA, the athletic oversight arm of Tennessee high school athletics. However, we could form a "club" and, among ourselves at least, train as a sport. Mr. Ron Stidham, a teacher, agreed to be the club's sponsor and we were underway. As a sanctioned club, we had access to the school facilities.
The club affiliated with the American Okinawan Karate Association and, within a few months, presented a special program on the school's closed-circuit television which was broadcast to the entire student body on aspects of karate basics (punching, kicking, chopping, elbow smashes, gouges, etc.) street defense, kumite (sparring), kata (forms), and, of course, board-breaking demonstrations.
The club was invited to other high schools to present similar live demonstrations and even taught a girl's self-defense class at the request of a D-BHS physical education teacher.
The club sponsored inter-squad matches each month and even competed in tournaments outside the school environment. It should be noted that this was all at the beginning of what would become, for many, a "martial arts movement."
Chuck Norris, who was a champion black belt fighter, was barely known by anyone who wasn't a martial artist. Bruce Lee was known more for playing the character of "Kato" in the 1966-67 "Green Hornet" television series than he was for being what he would become — a martial arts legend.
It was participation in one of the tournaments, The Eastern Regional Karate Championships, where all styles were represented, that led some of our group to Silver Spring, MD, where the contest was held. At the time, it was the only time I had ever ventured more than four hours from home. Amazingly, our parents allowed us to go unchaperoned on what was to be a 28-hour round trip and I can't recall whether we even mentioned the contest to our club sponsor.
There were many stories to tell of the event, but one stands out in my mind and it is why I remember Silver Spring.
Back in the day, there were really only four colors of belt rank in popular use: white belt (beginner), green belt (intermediate student), and brown belt (advanced student). Then there was the black belt and its numerous stripes which marked someone who had arrived at the top. Some few schools had other colored belts such as yellow, orange, blue, etc., but they were all required to compete in one of the traditional divisions.
At the time, I would compete in the adult green belt division. There must have been 40-50 males 18 and over in that group that met and were seated around the taped off fighting area. The judge would point to two people, and they would leap up, come to the center of the "ring," bow to each other and to the judge, and the match would begin.
As the matches commenced, I began to look over the competition, evaluating how easy or difficult I imagined these adversaries to be. I was confident in my own abilities and had rarely lost a match against any under-black students belt except for contests against the Brewer boys. I felt sure that I would prevail against any of the contestants. And then I saw him.
One of the green belts decided to get the kinks out and stood up. He was taller than me, about 6 feet, built like an athlete, and was a muscular, confident black student about my own age. He had on his "game face" which was both serious and intimidating. I thought to myself, "I feel sorry for the guy that has to go up against him."
Within a moment or two the match in play was over and the judge pointed to the guy I had been studying. As he took his place in the ring, "This should be fun to watch," I thought. And then the judge pointed to me.
Because I had psyched myself out, I fought cautiously and not aggressively as was my custom. He was good, this guy, and I played it safe and stayed away except to deliver a punch or kick. At the end of the match, we were tied. At the end of the overtime, we were tied again. As we began the second overtime, I had my confidence back. This guy wasn't as good as I thought — although he was very good — and I knew I could beat him.
And then, just as I was ready to deliver a technique that would assure me of the win, he landed a hard punch in the sudden death overtime and the match was over. I lost. Since the tournament was single elimination, the loss meant I was finished and headed toward the locker room. The guy who beat me went on to win the trophy. Some of our members experienced victory. I tasted defeat in Silver Spring.
I would go on to compete in other contests, winning some and losing some. I would earn a black belt and incorporate karate into my ministry, and I taught youth and adults (and sometimes children) in Virginia, Tennessee, Colorado, and Georgia.
I would end my tournament competition at the age of 36 when I failed to win the prize but settled for a bronze medal in a full contact tournament at Fort Benning, GA, a tournament in which I got the stew beat out of me. I would continue to teach for a few more years before I turned my final class over to Sensei Kip Marshall.
But, if I have a claim to fame that very few other people have, it is that I was one of thirty boys who were members of the one and only karate club in our school's history. All of us earned the only school letters ever given at D-BHS in "Karate."
In that 52-year-old photo is evidence that Jerry Patrick is the only black student to ever receive that letter. My first cousin, Aaron Greg Epps, who was a sophomore when I was a senior, is the only other Epps to carry that honor.
Silver Springs taught me a few lessons: (1) If you don't try, victory will never come. It was worth the long road trip. (2) I wasn't as good as I thought I was. (3) Whatever skills one may possess, a wrong mental attitude can spell defeat. (4) There is no shame in being bested by someone who, on that day, is better than you. (5) If there is the possibility of shedding blood, it's not a "club," whatever the school may say. It's a sport and one that I am very grateful in which to have participated.
All those 15–18-year-old boys are approaching 70 now, and a couple are older than that. Skills may fade but memories are forever.
[David Epps is the Rector of the Cathedral of Christ the King (www.ctk.life). During the pandemics, the church is open at 10:00 a.m. on Sundays but is also live streaming at www.ctk.life. He is the bishop of the Diocese of the Mid-South (www.midsouthdiocese.life) He may contacted at davidepps@ctk.life.]