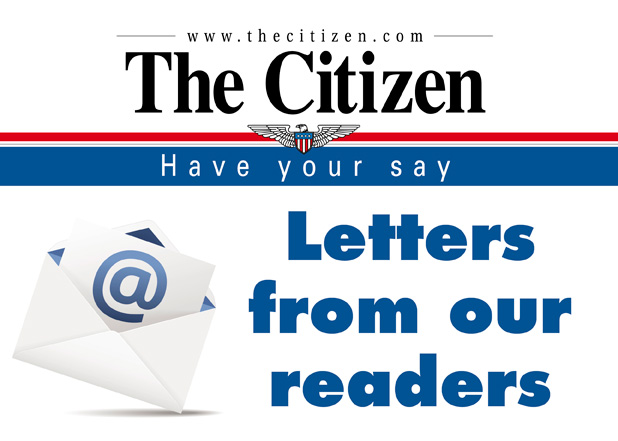 President Joe Biden is lauded as being a "devout Catholic" by the liberal press often and with enthusiasm. Given the Catholic Church's opposition to many key tenets of Democratic policy, one wonders why this aspect of his character receives so much attention from people who are usually highly critical of the Church's stance on issues like abortion and sexual ethics.
I think I know why.
Biden, like many self-proclaimed Catholics and Christians, likes the veneer of sanctity and earnestness that comes from identifying as a believer, but only if they also vocally break from traditional Christian teaching on key hot button topics.
Politicians cynically use this ploy to placate Christian voters who have concerns about certain issues so they will vote from them. They are using their faith to manipulate Christians into voting for them and ultimately into supporting policies that many Christians are actually against.
Biden has provided a sterling example of this bit of political trickery with his recent statements and actions. On one hand, he (wrongfully) cites Pope Francis as saying the Covid vaccine is a "moral obligation" in order to overcome vaccine hesitancy that he and his people are largely responsible for fueling due to their insistence on wearing masks, keeping social distance, and avoiding crowds even after being vaccinated.
On the other hand, Biden has rescinded the Mexico City policy that prohibits use of U.S. funds for international organizations who provide abortions, and, recently, also overturned Trump's ban on using abortal fetal cells for medical research.
To be clear: there is no more important moral issue for the Catholic Church than abortion because it involves the wanton killing of an innocent human life in the womb.
It is not self-defense, it is not "letting nature take its course," it is not "reproductive health", and it is not "my body, my choice." It is killing a baby in the womb because it is not wanted or inconvenient, in 98% of the cases. Every human life is precious in the eyes of God, who is its author and biggest advocate.
When his creatures must kill another for self-defense, or in a just war, or even in the protection of society, it is a sad thing, but justifiable from a moral sense. The Bible justifies such killings as necessary for the public good, but those being killed are either actively engaged in a crime, have committed a heinous crime, or are trying to kill another in a military conflict.
But a child is completely and wholly innocent. The only reason we tolerate its killing in the womb is because we don't see the act. It is hidden behind the veil of the woman's abdomen, or in the dark corners of an abortion clinic. It is because we do not want to look and see what is happening. Trust me, it's the most awful thing you can ever imagine.
And yet Biden, this "devout Catholic," is perfectly fine with it and is even encouraging it. He is encouraging scientists to use the blood and guts of aborted children for medical research, thereby encouraging the sale of and profit-taking from human fetal body parts, something that is illegal, but, as all have seen, goes on. It is the inevitable result of permitting and even encouraging scientific research using human fetal tissue.
We live in a truly sick culture that deems it OK not only to destroy innocent human life for convenience, but to then profit it off the body parts and use them to create treatments for the living. It is morally indistinguishable from ancient cultures sacrificing children to gain the favor of the gods, a good harvest, or victory in warfare.
Often, these "cures" that are being sought by the use of fetal cells are not achieved or can be pursued by other means. (By the way, I would argue that no cure is worth the killing of another human being, though others before me have not held that position, like the Nazis.)
What is truly crazy about this situation is that the Democratic Party is by-and-large against animal testing, and more leftwing elements are for completely against it for medical purposes. They would rather save a rat from experimentation than save a human from abortion. That is not hyperbole.
Try this thought experiment: if a dog got pregnant and the owners didn't want the puppies, would anyone you know countenance the killing of those puppies in utero? I think not. Yet, that's exactly what we do when we approve of abortion or claim to be pro-choice.
It is a kind of monstrous moral hypocrisy that is rarely even achieved by some of the worst cultures in history, and the damage done to the souls of those who engage in it is real and profound. It also sickens our national soul and is a part of why our country is so divided and full of hate these days.
Biden may go on and on about wanting to help families, immigrants, workers, etc., but as long as he embraces abortion as a tool to ensure his own political viability, support a false notion of women's autonomy and freedom, and create cures using the blood of innocents, I will not take him at his word and assume he's just using those causes to manipulate voters, gain power, and expand the dominion of the state for the benefit of his own party and nothing else.
If you do not care for the most innocent and vulnerable of human lives and instead seek to exploit them, you are not a true person of moral integrity, much less a "devout Catholic" or sincere Christian. And you are not my president.
Trey Hoffman
Peachtree City, Ga.