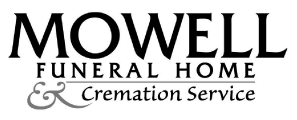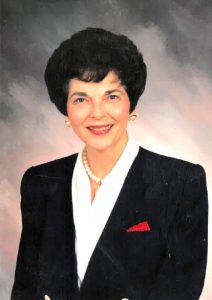 Nan Arlesa Hill Burnett passed away on Tuesday, April 27, 2021, at her home in Fayetteville, Georgia, with her beloved daughter by her side.
Nan was born in Atlanta, Georgia, on June 21, 1930, and took great pride in being born on the first day of summer and the longest day of the year, exuding the sunshine, warmth, and longevity of that special day throughout her life.
She was the only child of Othel Newton Hill and Tommie Lathem Hill and grew up in Hapeville, Georgia, attending College Street Elementary School and Hapeville High School.
The most significant event in Nan's life came at the young age of 11 when she devoted her life to Christ at the First Baptist Church in Hapeville. From that point forward, everything she did and accomplished was driven by her love of the Lord and her commitment to serve him.
On January 7, 1949, Nan married Christopher C. Burnett, Jr. and they began a wonderful, 58-year journey that lasted until Chris passed in 2007.
Their daughter, Lesa Louise Burnett was born in 1958, followed by their son, Christopher Hill Burnett, in 1961. Their son and daughter-in-law, Karen, blessed them with two wonderful grandchildren, Christopher, Jr. (27) and Greyson (23), both graduates of Georgia Tech.
Nan was truly a Renaissance woman and possessed amazing talents in music and art. In the 1950s at the Southern Bell Company, she became the first female draftswoman in that company's history, working in the Mechanical Drawing Department while also doing modeling work for Southern Bell in newspapers and magazines throughout the South.
She was also a gifted singer and pianist and performed with the Atlanta Symphony Chorus, the Georgia State University Chorus, and countless other musical groups.
Nan participated in mission trips around the world and one of the highlights of her professional life was participating with her daughter, Lesa, in the Billy Graham Crusade to Russia, singing and distributing Bibles in churches across that country prior to the fall of communism.
In addition to her family, Nan's other great passion and gift was her love of teaching. She held a Master's Degree in Music Education from Georgia State University and during her 50-year career, was a music teacher in the Clayton County school system and was also a private voice and piano teacher for hundreds of young students across Atlanta, many of whom went onto careers in music and ministry.
She served as a minister of music for several churches in south metro Atlanta, her longest tenure being eight years with Christ Our Shepard Lutheran Church in Peachtree City.
Through her beautiful voice and her devout faith in God, Nan touched the lives of thousands of people of all ages and cultures, and she truly embodied what it means to be a Christian and a servant leader.
A celebration of Nan Burnett's life will be held this Saturday, May 1, 2021, at 11 a.m. at the First Baptist Church in Hapeville, Georgia, followed by a graveside service at 3 p.m. at the Alta Vista Cemetery in Gainesville, Georgia.
Visitation will be held from 6 p.m. to 8 p.m. this Friday, April 30, 2021, at the Mowell Funeral Home in Fayetteville, Georgia. In lieu of flowers, the family has asked that donations be made in Nan's memory to either the Alzheimer's Association or the American Heart Association.