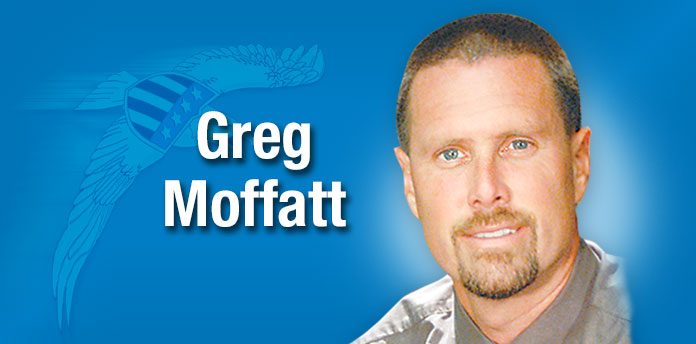 The Alamo — We learned the words "Remember the Alamo!" in grammar school, but what exactly do we remember? The United States wanted the territory that is now Texas, so President Andrew Jackson offered to buy it from Mexico. They declined, of course. Imagine Canada offering to buy New York State.
Then following a revolt by U.S. citizens in Texas, the U.S. Army converted a church on Mexican soil into a fort now known as the Alamo. The Mexican army couldn't ignore that. Again, can you imagine Canada establishing a military base in Rochester, New York?
The 1836 battle at the Alamo was a disaster for the U.S., but just nine years later, in 1845 under President Polk, the U.S. defeated Santa Anna on his own soil, annexed Texas, and it became a state.
Eugenics in Germany — Most of us know the Nazi regime exterminated the elderly, the infirmed, those with developmental delay, and the Jewish people. But what you may not know is that eugenics — the "science" of managing the genetic quality of a species — was a popular topic in the United State starting around 1900 under American biologist Charles Davenport. This was well before World War I and long before Hitler came to power in Germany.
It may be hard to imagine today, but United States culture was generally exclusionary — whites only. Segregation was the norm, women couldn't vote, and "white was right." Even in the heat of WWII, Franklin Roosevelt, also reportedly anti-Semitic, confiscated property, stripped rights, and interred American citizens of Japanese descent simply because of their race.
American eugenics ideas were widely known and accepted decades before the Nazi Party. Publications, conferences, and university specialists created a theoretical paradigm for eugenics and the development of a superior race that became popular reading. Hitler and Himmler, not wanting to reinvent the wheel, based their extermination plan on U.S. eugenics research.
The Deadliest Dictator — Which 20th-century dictator killed the most people? It would be tempting to say Hitler, but you wouldn't even be close. The Chinese dictator Mao Zedong eliminated more than 45 million of his own people. So, is Hitler #2? Nope. Our U.S. ally in Russia, Joseph Stalin, killed twice as many of his own people as Hitler did.
Near the end of WWII, instead of marching into Warsaw when he had the chance to save the freedom fighters in the Warsaw rebellion, Stalin's troops waited just outside the city, allowing Germany to kill his Polish enemies for him.
In the meantime, he used his advance on Germany as an opportunity to expand the territory controlled by Soviet Union. In the years following WWII, the world did nothing as Stalin exterminated more of his own people than Hitler ever dreamed of.
Government Fires on College Students — "At what college did the state police open fire and kill students?" It wouldn't be surprising if you thought of the tragedy at Kent State, but you would be wrong. National Guard troops killed four students and injured nine at Kent State in May 1970.
But, that same month, the Mississippi State Police opened fire on students at an all-black college in Mississippi, killing 2 and injuring 12. The deadly confrontation at Jackson State College didn't get much attention in the news. After all, the students there weren't white kids.
The Aloha State — Prior to 1900, Hawaii was an independent state and held multiple treaties with the United States. But U.S. industrialists were aware not only of Hawaii as a convenient Pacific stopover to Asia but also of Hawaii's rich agricultural value. So, in 1893, in cooperation with U.S. businessmen and the U.S. Ministry in Hawaii, the U.S. military, without the approval of the President or Congress, invaded Hawaii and forced Queen Liliuolukalani to surrender.
President Grover Cleveland vehemently protested this "act of war," and eventually a plan to restore the Hawaiian government was agreed upon. But it never took effect and Liliuolukalani never sat on her throne again.
U.S. pineapple barons had become firmly entrenched, as was the Pearl Harbor naval base, and Hawaii became a U.S. state in 1959.
***
I'm saddened by some of American history, but I don't intend to disparage our country. Very different times have to be taken into account. Manifest Destiny was an assumption, not a topic of debate, and our forefathers were children of colonialism.
However, I do wish to demonstrate that the power of any story — the facts, as it were — reside with the teller. One writer noted that "spies for us are heroes and spies against us are traitors." There is always more to the story.
[Gregory K. Moffatt, Ph.D., is a college professor, published author, licensed counselor, certified professional counselor supervisor, newspaper columnist and public speaker. His website is gregmoffatt.com.]