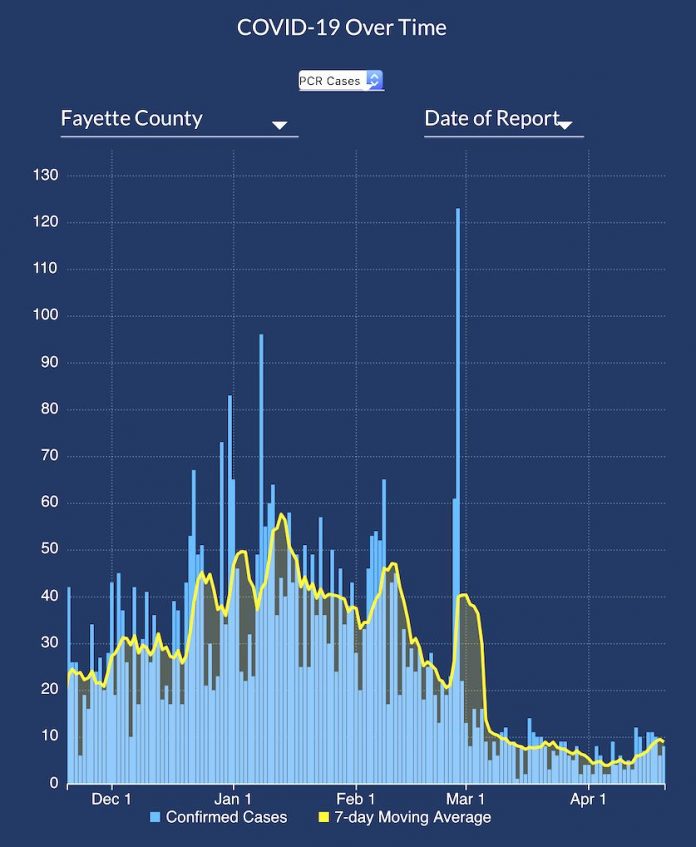 School cases, quarantines pop up again — 
Since the April 6 low point of 2.9% in the 2-week average rate of new confirmed cases in Fayette, the percentage has crept back up to a 2-week new case rate of 5.6%.
Fayette for a few days reported new cases in the low 60s for some 2-week periods, but that number has climbed now to 105 new cases over the 2-week period ending April 20, according to the Georgia Department of Public Health.
The accompanying DPH chart graphing Fayette cases shows a fall from the January peak to a low by April 6. That same graph is beginning to show an upward curve to the new case numbers, as it tracks the daily increase of new cases.
Fayette's new total case count of 6,555 has increased by more than a hundred since the April low rate, at which time the county total was 6,451.
Looking statewide, the total as of April 20 was 870,517. The graph depicting that shows a slight upward slope after the decline from the January peak.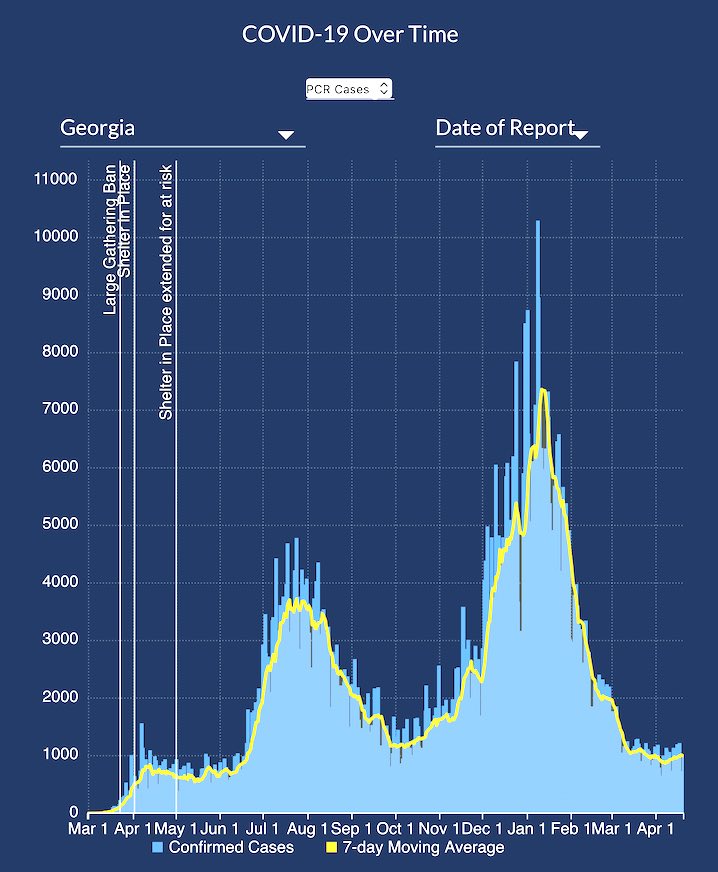 Fayette Covid deaths are at 151; statewide they are 17,250.
Increasing numbers are bumping up the statewide numbers of hospitalized Covid patients, including daily admissions to the state's intensive care units.
Only 7.9% of all hospitalized patients are being treated now for Covid, but that number is on an upslope.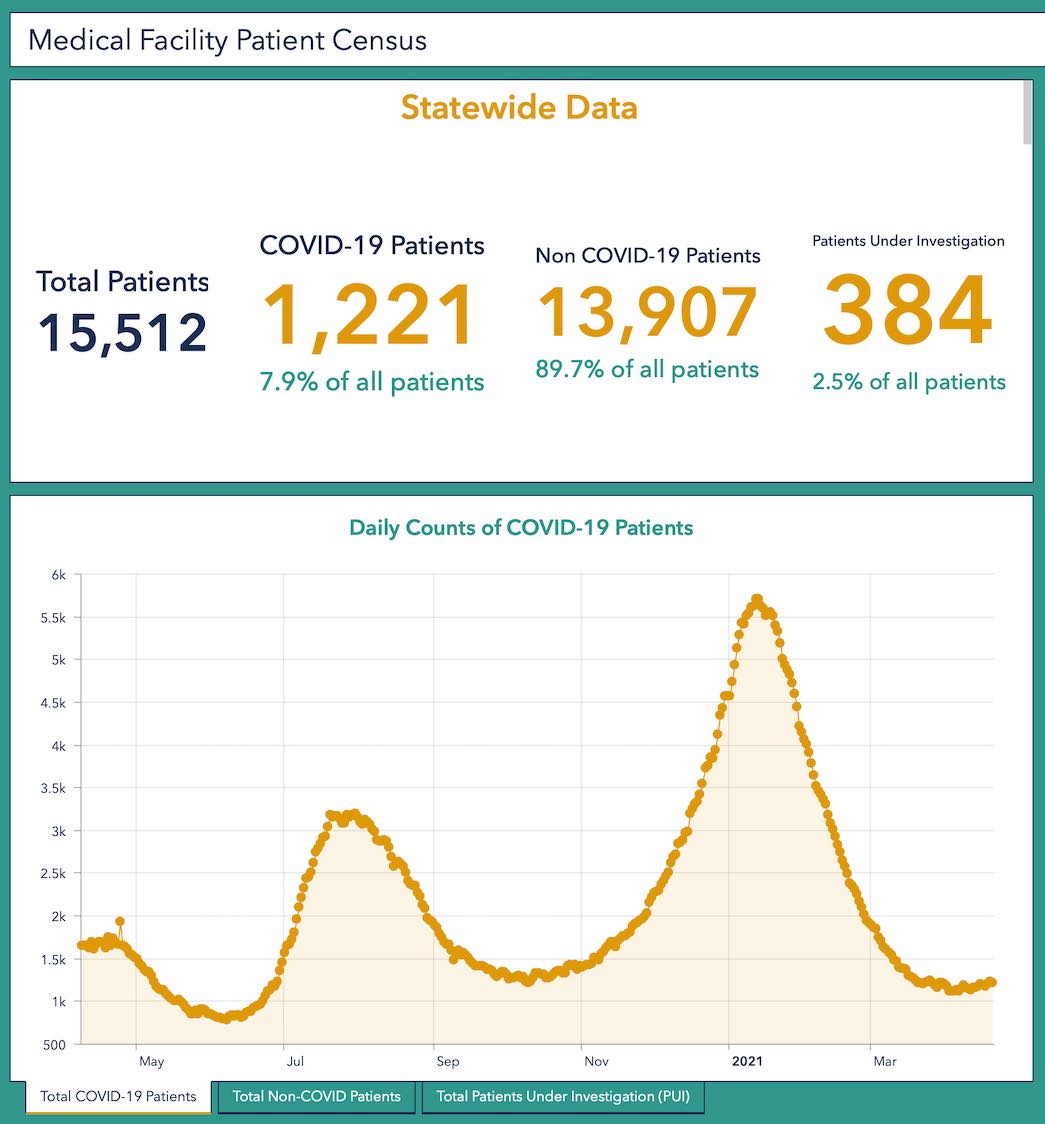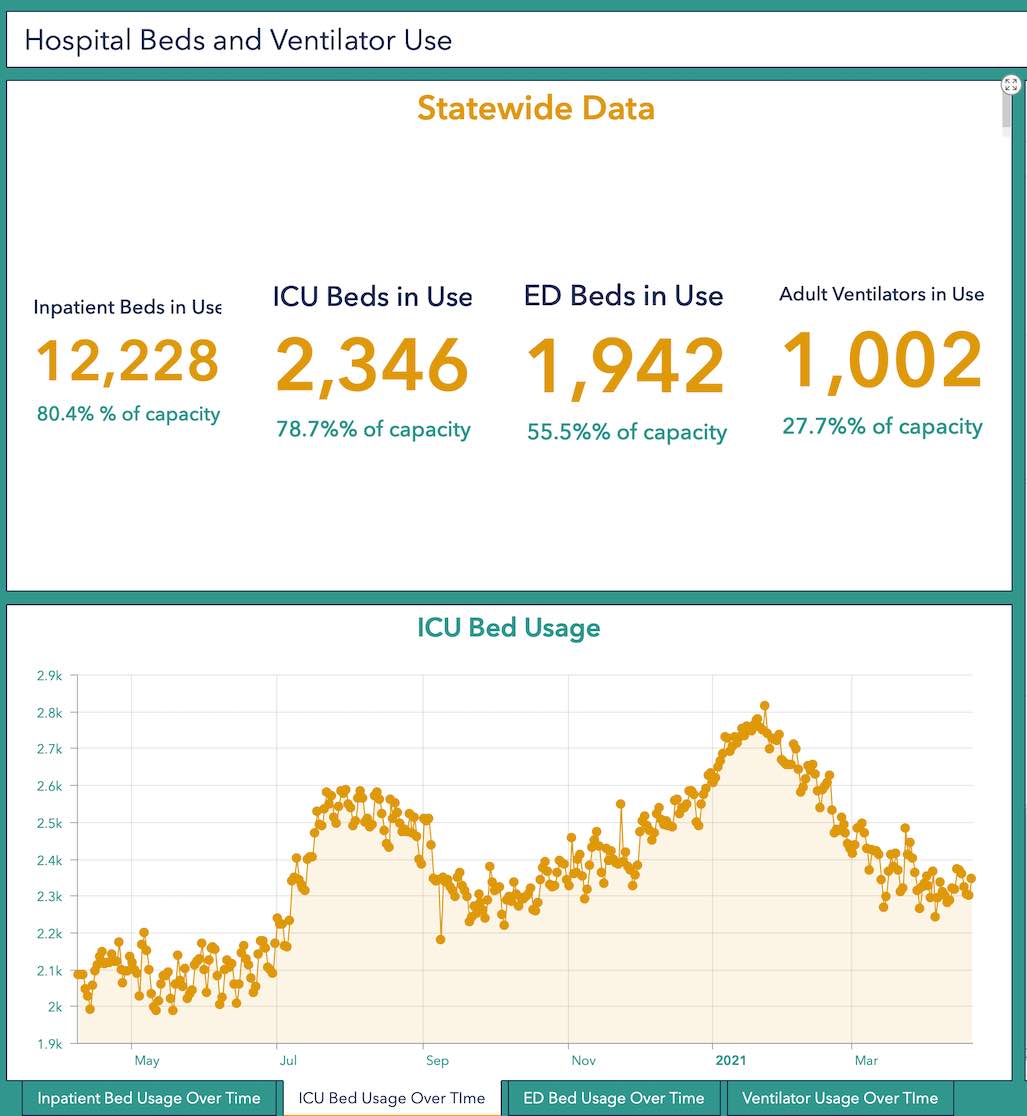 The return from spring break brought an increase in new Covid cases and resulting quarantines among students in Fayette County's public schools.
Among students, new cases went up from 6 before break to 21 after break. while school employees increase by 1 to 4 cases last week. That's a total of 25 new virus infections from April 10 to April 16, according to the weekly report from the school system.
Total quarantines increased from 65 pre-break to 145 post-break, the report showed.
Prior to the break, 17 of the system's schools were Covid-free. Post-break, infections were reported at all but 8 schools. Only Sandy Creek was clear among the 5 high schools, and only Rising Starr was clear among the 5 middle schools.
Among elementary schools, Braelinn, Crabapple, Fayetteville, Huddleston and Kedron remained virus-free both before and after spring break.