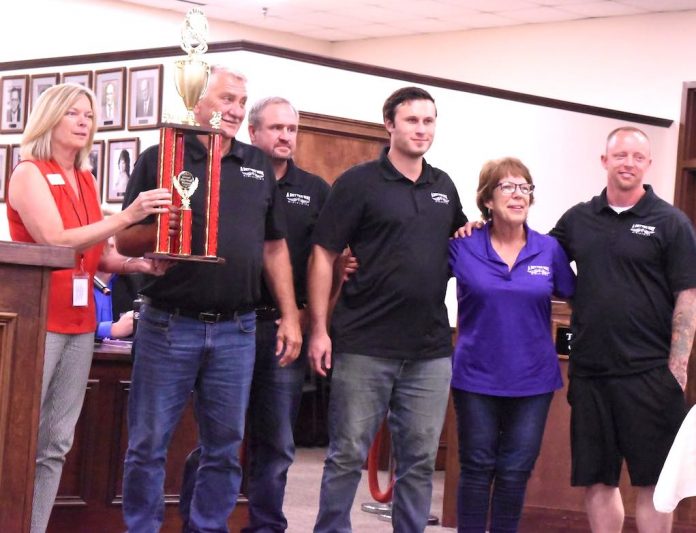 To the disapproval of several residents in the meeting, the Peachtree City Council on July 13 voted 3-to-2 to rezone nearly 39 acres off Redwine Road near Starr's Mill school complex from R-12 to Limited Use Residential. The lot sizes for the 74 proposed homes remain at a quarter-acre each, giving a density of 1.9 units per acre. The property for years was a horse farm but was annexed into the city in 2020 with the R-12 zoning.
What drew the disapproval of several residents was the purpose of the rezoning before any more construction continues: "to allow for smaller building setbacks to support a larger variety of homes," said the request from Senoia developer Jeff Lindsey Communities.
Though setbacks won't change for lots adjacent to two existing residential subdivisions, the rezoning will bring much smaller setbacks for interior lots, while house sizes will increase dramatically.
The developer's attorney described large "million-dollar homes" of more than 3,000 square feet on quarter-acre lots with as little as 10 feet total separating the side wall of one house from a neighboring wall.
Such expensive large homes set on relatively small lots were once known as McMansions. An entire subdivision of McMansions on the city's southern border may represent a first for Peachtree City.
Residents decried shrunken back yards with little room for children to play. Also of concern: runoff water and more impervious surfaces with the larger houses.
Clint Holland and Frank Destadio voted against the rezoning, while Mike King, Phil Prebor and Mayor Kim Learnard voted for the change to LUR.
In other action, the council authorized buying an armored tactical vehicle — known as the BearCat — for $384,850 for delivery to the Police Department in about a year. The vehicle will provide half-inch steel armor protection to ward off up to .50 cal. bullets, hand grenades and anti-personnel mines — should any be encountered in Peachtree City.
Beautifying some city buildings also got some funding. The city will spend just under $134,000 to facade re-coating and restoration of City Hall, Fire Station 81 and Station 82.
[CORRECTION: Date of meeting in first paragraph has been corrected to July 13.]