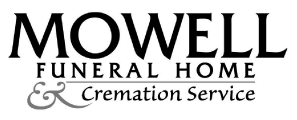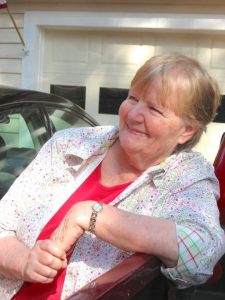 Roberta Jeanne Scott, 83, of Peachtree City, Georgia, passed into the presence of her Lord and Savior, Jesus Christ, on Wednesday, March 17, 2021.
She was born to the late Reverend Dr. Myron and Mrs. Orma (Mewbourn) Cole on September 19, 1937 in Hollywood, California.
Roberta attended Cleveland High School in Portland, Oregon where she met Gerald C. Scott in the high school choir. They were married October 23, 1957 in Caldwell, Idaho.
Roberta and Gerald's legacy of faith and love of music has been passed down to future generations. Roberta can be best described as thoughtful of others, generous to those in need, tenacious, resilient in challenges, beautiful, spunky in spirit, a contagious laugh, accepting of family and friends, and beloved by all.
Preceded in death by her husband of almost 20 years, Roberta is survived by her children, Randy (Roslyn) Scott of Georgia, Robert "Bob" (Janice) Scott of Peachtree Corners, Georgia, and Susan (Eric) Ferrell of Sharpsburg, Georgia; four granddaughters Kelsey (Jono) Donald of New Zealand, Jessica (Justin) Westbrooks of Decatur, Georgia, Caroline (Brian) Boyd of Atlanta, Georgia, and Katherine "Katie" Ferrell of Sharpsburg, Georgia; and three great-grandchildren, Cooper, Riley, and Lewis.
She is also survived by her brother, Clifford (Constance) Cole of Roseville, California, her three nieces, Sharon Cole, Shannon Cole Taylor, and Suzanne Wages and their families.
A Celebration of Life service will be held at 2:00 PM on Saturday, March 27, 2021 at Carriage Lane Presbyterian Church on the corner of Highway 54 and Carriage Lane in Peachtree City, Georgia. The family requests that all who attend wear a mask, maintain social distance, and follow safety protocols.
The Celebration of Life service will also be recorded and streamed live at 2 p.m. at https://vimeo.com/527264791. Approximately ten minutes following the Celebration of Life service, a short Graveside service will be recorded and streamed at https://vimeo.com/527266348.
In the event the service is interrupted at any time due to technical issues, both services will be uploaded and available to view later in the day. Please copy and paste the link to share, or simply click on the link to view the service.
In lieu of flowers, please consider donating to Athletes in Action New Zealand at https://give.cru.org/designations/2/8/7/4/9/2874991.html, Carriage Lane Missions Program in Peachtree City, Georgia at https://carriagelanepres.com/roberta-scott, or Southwest Christian Hospice in Union City, Georgia at www.swchristiancare.org.
Mowell Funeral Home & Cremation Service, Peachtree City — www.mowells.com