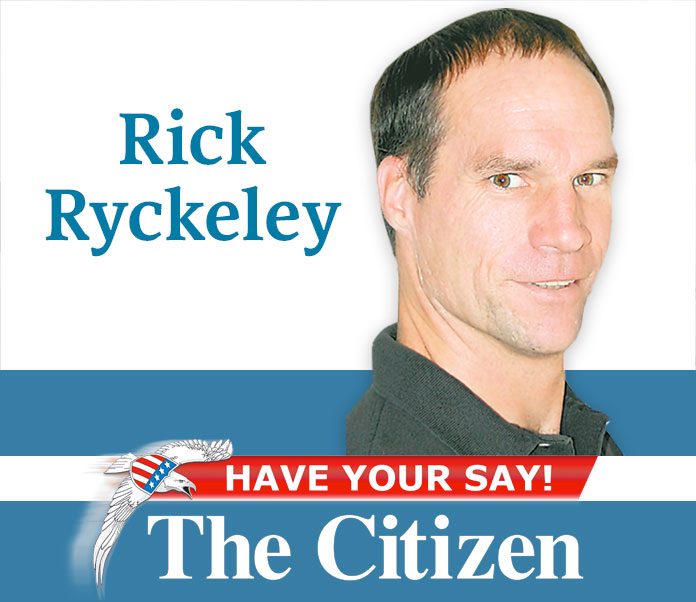 This is the second story about Sir Dudley, our nine-week-old golden doodle. For the last seven days, the routine has been the same. Hearing puppy stirring in his crate atop the nightstand table next to the bed, I throw on my coat, don slippers and then take Sir Dudley outside to take care of his business. This repeats five to six times a night. I don't complain. Such is the life with a little one.
The final wake-up call is 4:30 a.m. where, after visiting outside, puppy is fully awake and hungry. The first training session starts with Dudley on my left side, walking around the basement while receiving an equal amount of praise and treats. Crate training is followed by sitting, lying down, and then paw shaking.
After an hour, he has earned the rest of his breakfast. Then after a short walk outside, he is back in his crate for a much-deserved nap. Now I get to get ready for the day and have my breakfast. After his nap is when the fun really begins.
I take him upstairs and place him into beds. Sir Dudley wakes up both girls with his special kisses (licks) to the now smiling faces. After washing kisses off, the girls eat breakfast, and we go off to school. Dudley, of course, is riding along with us in the front seat.
Upon returning home, there's equal amount of training and crate time until the girls arrive back from school. For hours he has kept me company and never once complained because I talk too much. His day ends as it begins, with goodnight kisses to the two little girls.
Smart, with a cream-colored wavy coat as smooth as silk, he loves each of us in a different way. In a word, Sir Dudley is perfect. Even though only with us for the last eight days, he's already worked his way into every part of our lives and our hearts.
This is the second story about Sir Dudley, our nine-week-old golden doodle. Sadly, it will also be the last. This morning our routine changed. After walking over this morning, he lay down on my feet and looked up with those soft sweet eyes not understanding what was going on inside his body.
Picking him up, I placed him in my lap. A few whimpers later, my best-est buddy, Sir Dudley, suddenly died in my arms. He crossed over the rainbow bridge all too soon.
The vet said it was some heart condition, a birth defect, but to be honest I didn't hear him. Filling my mind were Dudley's last moments as a wave of crushing grief drove me down into the office chair.
Mom use to say, "Out of bad, something always good comes." I think, this time, Mom is wrong. How do you explain to our six- and seven-year-old granddaughters that the dog they love will not wake them up in the morning with licks to their faces? How to you explain where dogs go when they die? Or why a sweet puppy had to go so young?
We're currently on a waiting list that is six months long. But if our new dog is anything like Sir Dudley, it will be well worth the wait. With the new puppy, happy smiles will finally return on the two little girls faces and fill the hole that's now in their hearts – and mine too.
Then, and only then, will something good come out of something that's, right now, best described as all the way awful.
[Rick Ryckeley has been writing stories since 2001.]