While most political ads have disappeared, there's one local race still to be decided: district attorney for the Griffin Judicial Circuit, which includes Fayette, Spalding, Pike and Upson counties.
Veteran Assistant D.A. Marie Broder was appointed last year by Gov. Brian Kemp to replace Ben Coker, who became the circuit's newest superior court judge. The special election on Feb. 9 is for the remaining two years of the four-year-term for D.A.
Broder, a Republican, has a Democrat opponent, Rev. Dexter Wimbish, a Griffin-based attorney and civil rights advocate.
Early voting is under way in all four counties now through Friday, Feb. 5, 8:30 a.m. to 5 p.m. In Fayette early voting locations are as follows:
Fayette County Election Office, 140 Stonewall Ave., Suite 209, Fayetteville, Ga 30214
Tyrone Town Hall, 881 Senoia Road, Tyrone, Ga 30290
Peachtree City Library, 201 Willow Bend Rd., Peachtree City, Ga 30269
Below are the candidates' election announcements: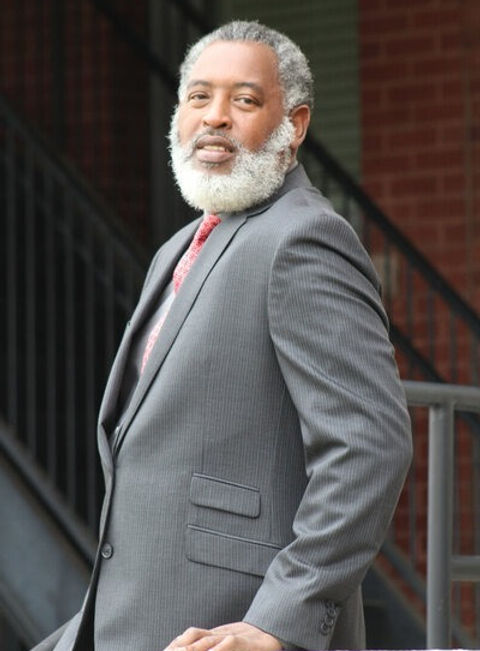 Democrat Rev. Dexter Wimbish announcement for Griffin Judicial District Attorney Special Election
As a native Georgian I am excited to announce my candidacy for the February 9, 2021 Griffin Judicial District Attorney Special Election. I have spent the past twenty-six (26) years serving the citizens of Georgia as private attorney, municipal court judge, Mercer University adjunct professor, civil rights advocate and minister.
My family and I moved to Griffin five years ago and have worked since then to be active members of the community. I am proud to be a member of Griffin's Rising Star Baptist Church and I currently serve on several community-based organizations working to improve the lives of Griffin-Spalding residents.
I grew up in Greensboro, Georgia, the great-grandchild of a family of sharecroppers who defied the odds and purchased the very land that they raised and harvested cotton on. I was the first person in my family to attend and graduate college finishing as the 1991 Salutatorian of the graduating class of Morris Brown College.
I attended law school as a Drake Opperman Scholar at Drake University where I completed a J.D./M.P.A. joint degree program in 1994. After law school I served as the Deputy Director of the Center for Democratic Renewal where I coordinated a national response to a rash of arsons that struck Black houses of worship across the South.
In 2004. I was appointed the youngest General Counsel of the Southern Christian Leadership Conference, founded by Dr. Martin Luther King, Jr. In this capacity, I traveled the country working to ensure that every American is treated with dignity and respect while fighting against overt and covert racism.
My work in the community has been highlighted by recognition as a 2013 Chief Justice Robert Benham Award winner and in 2019 Drake University named me Alumni of the Year in the area of Community Service.
As an attorney I have practiced in nearly half of the 159 counties in Georgia handling felonies, misdemeanors, and traffic offenses. I have the reputation of not being afraid to take a matter to trial when the evidence does not support a conviction.
I am a member of the Northern, Middle, and Southern Districts of Georgia as well as the Georgia Court of Appeals. My practice has included criminal, civil litigation, family law, employment discrimination, probate, and education law.
I have chosen to run for the Office of District Attorney because it is my belief that our criminal justice system needs reform.
The past 25 years has seen increased incarceration rates and the criminalization of our educational system in response to gang violence, drugs, and school shootings. While it important to punish criminals for their behavior, the system has failed those persons who are simply everyday people who made bad decisions often influenced by socioeconomic factors.
My goal as District Attorney is to find innovative ways to reform our criminal justice system to stop the revolving doors of our criminal justice system to build a better community. In my opinion, this type of innovation does not materialize when we have uncontested judicial and district attorney elections.
When we have elected officials running unopposed, the voices of the entire community are not being heard. When you have no opposition, you end up with the types of decision to prosecute or not prosecute like we have seen in such high profile cases such as Breonna Taylor and Ahmaud Arbery.
For more information, please follow our campaign at WimbishforDA.com or contract us vote@wimbishforda.com
Here's the announcement by Republican incumbent District Attorney Marie Broder: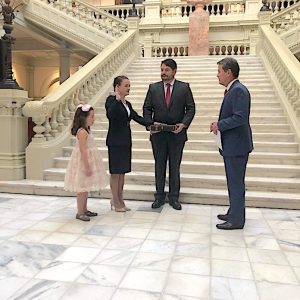 District Attorney Marie Greene Broder has announced her candidacy for election as District Attorney of the Griffin Judicial Circuit in a special election on Feb. 9.
The Georgia Supreme Court recently ruled that the term of District Attorney could not be extended by the Governor for two years as was initially thought, so the Governor has called this special election, said Broder.
"I am honored to have this job, and I am running to remain District Attorney in this special election," Broder said.
Broder was appointed in March 2020 to fill the vacancy left when former District Attorney Ben Coker was sworn in as Superior Court Judge.
Broder has represented the State of Georgia since 2011, shortly after her graduation from the University of Georgia School of Law. She then trained as a prosecutor in the Alcovy Judicial Circuit.
In 2012, Broder returned to her native circuit to serve her community. Living for several years in Fayette County, Broder moved to Griffin in 2017 where she lives with her husband and daughter.
A Thomaston native, Broder grew up as the daughter of a cattle farmer and a special education teacher.
Broder has tried cases of every kind ranging from traffic citations to capital murder as an Assistant District Attorney and then as Chief Assistant District Attorney.
In the brief time since her appointment as District Attorney, she has steered the District Attorney's four county offices through the pandemic with an eye toward safeguarding the health of her employees while remaining available to the public that she serves.
Once approved by the Chief Justice of the Supreme Court of Georgia, she orchestrated the reopening of grand jury proceedings in all four counties and is eagerly awaiting the green light to resume jury trials.
"This job is a calling; it is not a path to travel lightly," said Broder. "When victimized by crime, people feel as if they are robbed of their voice. It is the honor of my life to lend them mine."