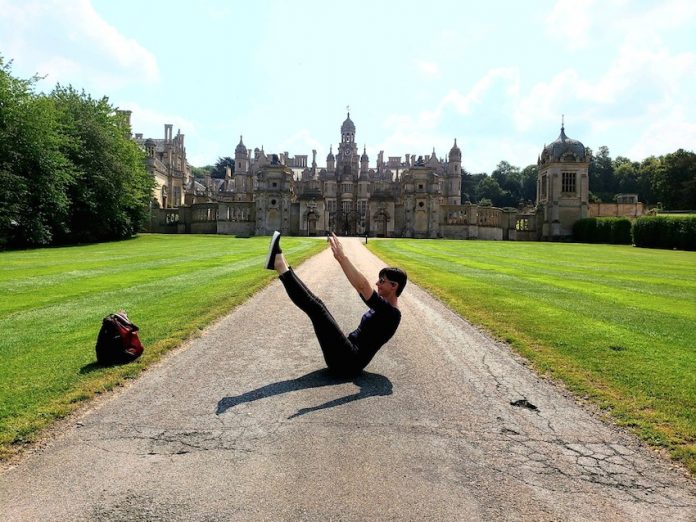 SPONSORED FEATURE
At the New Year, many people are thinking about what they need to do to get healthier. A common resolution is to get more exercise. But where do you start? Too often Dr. Karyn Staples, Lead Physical Therapist, and Owner of ProHealth Physical Therapy and Pilates Studio, sees patients in her clinic who have overdone it on their New Year's exercise regime.
So what does a conscientious exerciser do? Staples suggests Pilates. "Pilates is essential. You do Pilates to do everything else better. It's not just exercise, it's moving your body so that everything else that you do in life, you can do it better. Pilates provides improved efficiency and decreased risk of injury, because you're allowing all of your joints to go through ideal ranges of motion, and you connect all of your limbs to your torso, working your core."
Not just essential for the body, but also essential for those who are sheltering in place and avoiding crowds, ProHealth has virtual classes and Private Pilates sessions available via Zoom every week. " You can continue the movement practice under the watchful eye of a skilled practitioner."
What can be done virtually? There are two virtual non-equipment classes: Pilates Mat Plus on Mondays and Fridays at 9:30 in the morning; Building Better Bone Health, Tuesdays and Fridays at 11:30 AM. They both utilize household items to challenge the movements or an exercise band and ball set that's available at ProHealth.
One of ProHealth's clients has a husband with a health condition, so she needs to do virtual classes during the pandemic. This client has been able to do virtual Pilates both at home and at her lake house. She says, "This is important to me. And I love that I now have this option. Even if I'm going to the lake, I can still do my Pilates."
These virtual classes or a Private Pilates session with a one-on-one instructor are a great way to begin Pilates, according to Staples. She says that the mindful movement of Pilates makes everyday living work better. "When you're aware and present during the movements, you're not thinking about your grocery list. It's active. Your body will be able to use that when you're getting laundry out of the dryer or dishes out of the dishwasher or bringing the groceries in from the car, or even doing a big landscaping project. Pilates prepares your body for life and work."
Before the pandemic, Pilates might have also prepared people to have an active vacation—kayaking, hiking, swimming in the ocean. Today, Pilates is something that new ProHealth clients are starting because their vacations have been canceled. It's a great way to stay active and safe at the same time. Because of the high standards of cleanliness and mask protocols, many ProHealth clients are choosing to do their sessions in the studio, as well as virtually.
Bill has been a longtime client of ProHealth. He started after rehabbing a back surgery with physical therapy at ProHealth. After he "graduated" physical therapy, he started Pilates at ProHealth. Staples says, "For the past three years, this is an essential part of his day to day life to keep his body functioning. Right now, we're the only place he goes. He feels safe enough that ProHealth is following guidelines that this is the only place goes outside of his home."
It's not just COVID-19 protocols that keep ProHealth safe. Unlike high intensity, high injury workouts like boot camps or even running, Pilates at ProHealth is "safe under the watchful eye of a skilled teacher, a graduate of a comprehensive program," according to Staples. "They'll make sure that you're working at the level that you should be working at and keeping safe."
Dr. Karyn Staples realizes that lots of people want to have an utterly different year in 2021. She says "In their minds, a lot of people know they want to hit 2021 hard with exercise. It's best to have a plan. And part of that plan should include some sort of mindful movement that allows your body to prepare with cross-training. That's what Pilates does."
For those who injure themselves while exercising, physical therapy appointments are available at ProHealth. Those interested in Pilates can also call for information or to book a Starter Package. ProHealth Physical Therapy and Pilates Studio is located at 1777 Georgian Park in Peachtree City, and classes are also available virtually via Zoom. To book PT or Pilates call 770-487-1931.