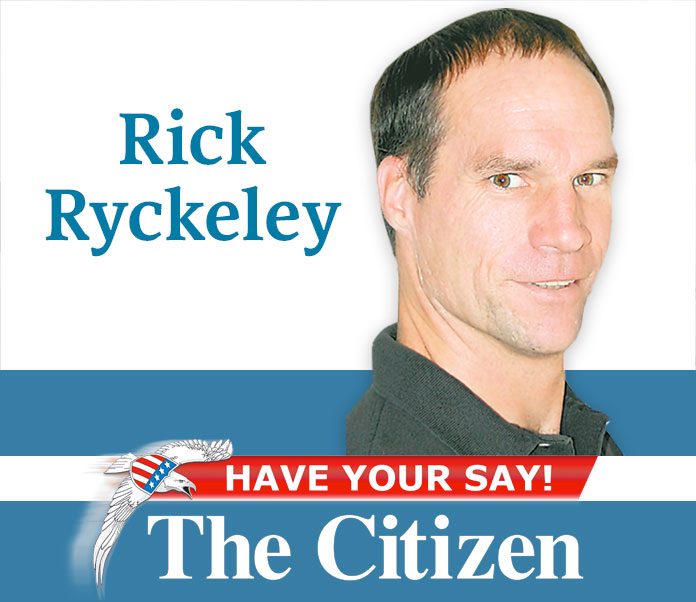 It really wasn't my fault. Yes, after ten months being sheltered safely at home from the pandemic, I was the one who announced on the spur of the moment, "Let's just go someplace."
Yes, I did make the reservation at a hotel on Jekyll Island for the day after Christmas. And yes, The Wife and I decided to take our two granddaughters to the beach along with us.
Having admitted to all the above, I can't take credit for what happened while on our first vacation in over a year. It really wasn't my fault. Here's what happened over the six days and the lessons I learned.
First, Dear Reader, if you're trying to leave home the morning after Christmas, I have a warning for you: it's really a hard thing to do. All those Christmas decorations, and a very dried-out tree, will still be waiting for you upon your return. While you're gone, Santa's little elves won't come to your house and undecorate, or clean up, for you. And the only thing less joyful than taking down and storing Christmas decorations is doing it after coming back from vacation.
Second, don't pat yourself on the back too early. After making reservations at a hotel and making sure they abide by the current CDC rules, getting a first-floor room to avoid crowded elevators, and assuring they have the all-important "grab-n-go" free breakfast in a paper bag and a heated pool — don't forget to read all the print on the hotel website or you'll be in for surprises like we were.
While checking in, our granddaughters thought the lady pushing the white miniature poodle in a baby stroller through the lobby was cute. And they loved the hyperactive black and tan Yorkie named Chewbacca. But when Presley the German shepherd came over sniffing at them looking for a treat, they just lost it.
It seems we were at a pet friendly hotel — a hotel whose first two floors are dedicated to dogs — and one family who made a spur of the moment decision to get away from the pandemic and go to the beach, bringing their two granddaughters with them.
Third, where's the beach? During the five-hour drive to your beachfront hotel, don't keep announcing that it's beachfront if it isn't. Scale thirty steps (yes, I counted them), follow the boardwalk as it meanders through mountain-sized sand dunes covered in live oak trees whose magnificent branches provide a magical canopy high above, then climb down another thirty steps, run across a football field of hard-packed sand and just like that, you're at the ocean. Do all the above while draped in beach towels, dragging a cooler full of drinks and snacks, an umbrella, a couple of chairs, and you're ready for a relaxing day at the beach.
Fourth, turtles are all important at this beach, and they bury their eggs. Leave your shovels at home because if you dig here, there, or anywhere on Jekyll Island you have to fill the holes back in. Disturbing an egg nest, or leaving a hole in the sand, is not allowed. Before you leave the beach, a man in uniform could instruct you to cover up the huge hole your kids have dug. Just like the nice man who asked us to cover up the hole our two granddaughters spent hours digging.
Fifth, Shark Tooth Beach — "Are we there yet?" You'll be asking yourself that question after the hour-long hike through amazing marshes in order to reach the infamous beach. Instead of sand, the entire beach is made up of clam shells and, if you're lucky like we were, shark teeth.
But don't waste your time looking for white ones, shark teeth quickly turn black when they fall out. Reader's warning: leaving collected clam shells in the car overnight is really a bad smelly idea.
Sixth, St. Andrews Beach Park, a.k.a. Dolphin Beach. During your island trip, you may go to this park. If so, be ready to do some explaining to your little ones. Walking the memorial trail of the last slave ship the Wanderer, you'll have to explain to your kids all about the ship and its cargo of almost 500 enslaved souls landing on Jekyll in 1858. This was shocking to me — it happened after the United States Congress outlawed such importation 51 years earlier, and just 100 years before I was born in 1958.
Upon visiting the beach at St. Andrews, you'll see many playful dolphins. And, if you're lucky, they'll swim close to shore, so close you may actually hear them take a breath when they break the surface like we did. You also may have to explain, like we did, the special hugs adult dolphins give each other right in front of your kids … or grandkids.
Finally, while staying on Jekyll Island, social distancing from humans is easy on the beach, boardwalks, in hotel elevators, hallways, lobbies, and breakfast area, but it's not easy to distance from their four-legged friends. But no worries, the dogs we met were friendly and enjoyed all the petting our granddaughters gave.
All the above really wasn't my fault. Where we ate, the best places to collect shells, sand dollars and shark teeth, Dolphin Beach, the Wanderer, and visiting the Turtle Center to watch the staff performing an operation to repair a broken baby turtle shell are more adventures than I can describe in my limited space here, and none were part of the original plan.
Our best vacation ever happened when I unknowingly made a reservation at the Hampton Inn and Suites on Jekyll Island — a pet friendly hotel. Upon our checking in the welcoming staff there told us what to do, and where to go, to have fun with our granddaughters. It was a happy accident — and one I highly recommend.
[Rick Ryckeley has been writing stories since 2001.]