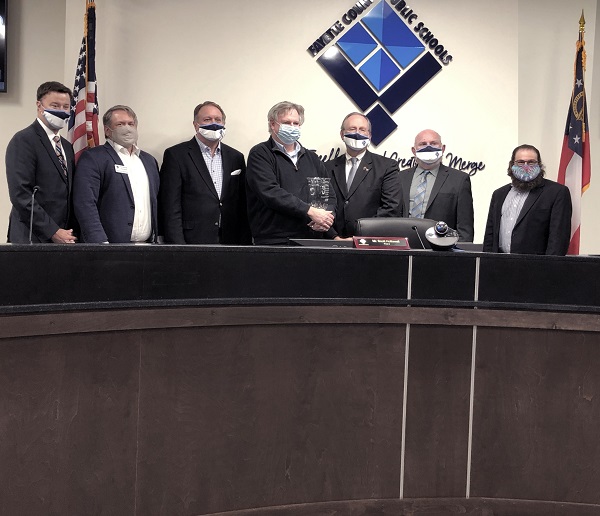 Fayette County Public Schools' Board of Education earned the Georgia School Boards Association (GSBA) 2020 Governance Team of the Year Award, which recognizes school board and superintendent teams that have achieved all-around success in their school systems.
The winner was announced during a virtual ceremony streamed live on the GSBA Facebook page on Nov. 30. A total of 55 school systems throughout Georgia qualified to enter the competition, and 11 chose to submit applications, said school system spokesperson Melinda Berry-Dreisbach.
This prestigious award honors the top board/superintendent team that best demonstrates its commitment to maximizing student achievement, and enhancing trust and support for public education in their community. Fayette's school board was one of five finalists in the running for the award in the Large Districts category, Berry-Dreisbach said.
Each application was vetted through a rigorous application process, and visited by an impartial review team to confirm the information in the application. The review team consisted of a panel of national experts who perform various leadership roles in the field of public education.