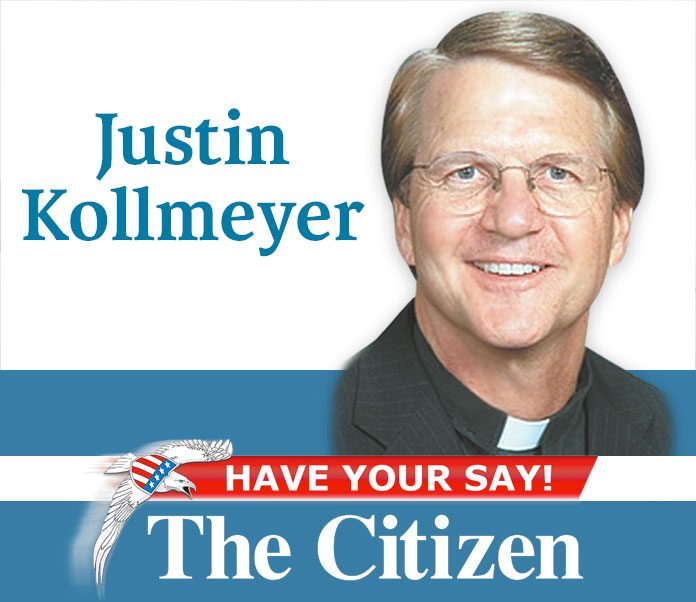 On Election Day back in 2016, I wrote many of these same words and thoughts. Now, four years later, I can do no other than share them again and make my appeal to you with the strongest persuasion possible.
Dear fellow Christians and fellow Americans,
I write today to make my appeal to you as we find ourselves in post-election confusion and not yet post-official-results conclusion.
Here's the short version. I know you are busy.
With my most profound conviction I implore you to let this be your prayer tonight: Dear God, as I fall to sleep tonight and when I wake up tomorrow, please let my number one thought, focus, direction, and energy be on this, "How can I be the best disciple of Jesus Christ that I can possibly be?" Because I know that this is what ultimately matters to You and for me, not whether my candidate won or lost. In Jesus' Name. Amen
Now, if you're interested and have time, here's something more.
Again on this Election Day and it's post-folly we all know that this has probably been the "worst" Presidential campaign we have ever experienced. I also said that in 2016, but I believe that this time it has been even worse. These two candidates and two "sides" have furthered the divide in our national fabric. Anxiety is again rampant on both sides with fear that the other candidate might win "and ruin our country forever."
Here is what we must know is The Truth today, tomorrow, and after the election results are finally confirmed and accepted:
1. Our God of the Holy Bible will still be the One True God, God The Almighty, of all times and all places, including here in the USA. His Rule, His Authority, His Word of Judgment and Grace will be the True and Final Reality that will define us in this world and in the next. And yes, there most definitely is a "next world," which is far more important than the one we are in now.
2. Yes, we have the best country and governmental system in all of human history. But our government is made up of "fallen human sinners," who will all fail us at some point. The winners in this election will absolutely not be our Savior. Nor are the losers. Our Savior will still be Jesus Christ, crucified and risen. His Call to us as His Disciples is our highest calling, far above any political leanings. Living day-to-day as His disciples means honoring Him with everything we do 24/7 and providing His love and service to the world in which He has placed us.
3. So, whether your candidate wins or loses, here's what you do today, tomorrow, and for the rest of your life:
a. "Love the Lord your God with all your heart, with all your soul, and with all your mind, and love your neighbor as yourself." Deuteronomy 6:5, Matthew 22:37, Mark 12:30
b. Rely on The Holy Bible as your only source of Truth to lead you and guide your life.
c. Be a sold-out disciple of your Lord and Savior Jesus Christ and do whatever you can to "make disciples" of others around you.
d. Commit yourself to living out your faith in the full life of The Church, keeping His Way of life as your central focus. Do not let a Sunday go by without worshiping God in His Holy House. This is the place of our Strength and Peace. I know many are temporarily not able actually to go to "His Holy House" because of the pandemic, but as soon as this is possible for you, seize the opportunity and never let it lapse.
e. Then, as you see fit for yourself, continue actively to participate in governmental decisions at all levels. Constructively work for your ideal government at all levels. Let God's Way guide you to help form our local and national direction.
Finally, then, I invite you:
Let us pray. Heavenly Father, help us to keep our faith in You regardless of circumstances which surround us. We ask You to continue to bless our great nation. Where we have strayed from Your Ways, forgive us and correct us. We ask You to strengthen our faith in You, and not get sidetracked into putting our faith in any human institution or elected officials. And we ask You to help all of our elected officials to look to You for their guidance. Please help us to be "one nation under You, O God."
In Your Holy and Perfect Name we pray, Father, Son, and Holy Spirit. Amen
God loves you! And so do I!
Pastor Justin Kollmeyer
[Kollmeyer is Pastor Emeritus of Prince of Peace Lutheran Church in Fayetteville. Follow this church and it's fine new Pastor Scott Ness at www.princeofpeacefayette.org. Kollmeyer is also Interim Pastor at Word of God Lutheran Church in Sharpsburg, www.woglutheran.org.]