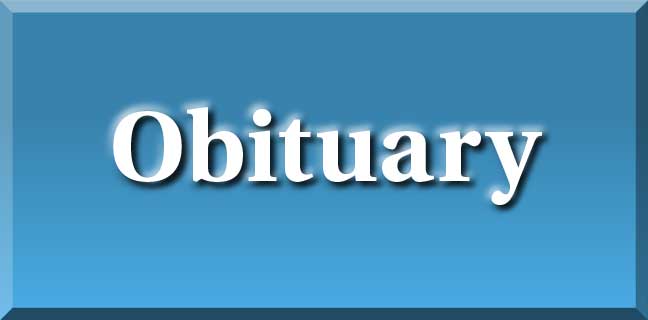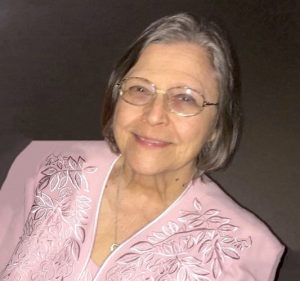 Joanne Sue McKeone, age 85, of Fayetteville, Georgia passed away peacefully October 7, 2020. Joanne was born March 12, 1935 in Bayard, Iowa to Harlie and Evelyn (McBride) Lewis. She was raised in Bayard, Iowa and graduated from the Bayard High School.
On October 2, 1953 Joanne married Wallace Cadwallader, Jr. and the couple made their home in Kansas City, Missouri. Joanne worked at the North Kansas City Bank. The couple had two daughters Cheryl and Gayla.
On July 18, 1970 Joanne married Bernard McKeone and the couple made their home in St. Louis, Missouri. She was the president of the Elks Club. She loved horses, hummingbirds, and bowling in bowling leagues. The couple later moved to Fayetteville, Georgia. Joanne was a member of the Fayetteville Christian Church and loved to sing in the choir. She worked as an administrator at Bristol Myers Clairol until her retirement.
Survivors include her two daughters, Cheryl Bullard of Fayetteville, GA and Gayla (Kenny) Wilson of Independence, Kansas; seven grandchildren Cheri (John) Cranford of Stover, MO, Michelle Jager of Cumming, GA, Stephen Bullard II of Versailes, MO, Ashley (Cynthia) Bullard of Jonesboro, GA, Stephanie (Toby) Gettler, Sarah (Ashlee) Wilson and Sandi (Garrett) Webster all of Independence, KS; 18 great grandchildren and 4 great great grandchildren; two brothers Robert (Donna) Lewis and Roger (Linda) Lewis both of Kansas City, Missouri and several nephews and nieces. She was preceded in death by her parents and two brothers Harold Lewis and Keith Lewis.
Funeral Services will be held Friday at 2:00 p.m. at the Webb & Rodrick Chapel. Burial will follow at the Mount Hope Cemetery under the direction of the Webb & Rodrick Chapel. Friends may leave online condolences at www.webbrodrickchapel.com.
A Celebration of Life Service will be held at a later date.