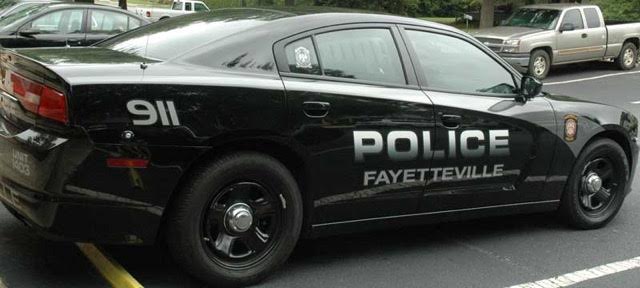 Fayetteville detectives are investigating a Sept. 27 armed robbery at the CVS store on North Glynn Street. Though employees were held at gunpoint, there were no injuries resulting from the robbery.
Fayetteville Police Department spokesperson Ann Marie Burdett said officers shortly after 8 a.m. on Sept. 27 were dispatched to the CVS pharmacy at 480 North Glynn Street in reference to an armed robbery in progress.
Burdett said two employees were in the process of opening the store when they were approached by an unidentified white male.
"Once inside the store, the subject acted as though he was going to purchase an item," Burdett said. "However, once the employees proceeded with the transaction, the subject brandished a firearm. The subject demanded all of the currency from the cash register."
Burdett said the man then ordered the employees to the office area where he had them open the safe and remove all of the currency.
Once the subject obtained the cash from the safe, he made the employees lie on the floor facing away from him while he fled the scene, Burdett added.
Burdett said the surveillance camera captured an image of the alleged subject with the following description: a white male, approximately 5'10"- 6′ and weighing 190-200 pounds.
The subject was seen wearing a long-sleeve black shirt, khaki pants, black shoes and a beanie style head covering with a face covering, said Burdett.
Detectives with the Fayetteville Police Department's Criminal Investigation Division are continuing to follow any and all leads at this time.
Anyone with information can contact detectives at 770-461-4441.