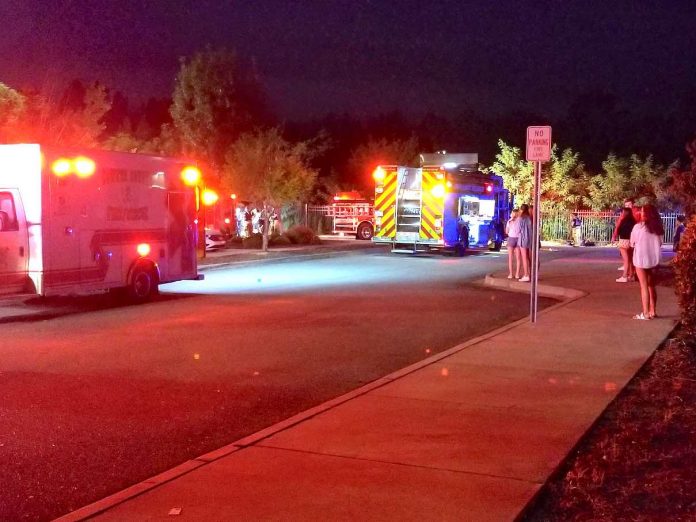 Two people died at Atlanta Medical Center after the vehicle they were in Friday night crashed through a retention pond metal fence by NCG Theaters in east Coweta County, barreled 100 feet down a slope and came to rest in the water.
The occupants were identified as a 38-year-old woman from Grantville and a 40-year-old man from Grayson, who was driving the car, according to news reports.
Coweta Fire Rescue Battalion Commander Don Pickford on Saturday said the 2018 Infiniti Q50 drove through the parking lot heading northbound in the area immediately in front of the theater and continued on, crashing through the retention pond fence on the north side of the property and travelling down the 100-foot embankment and into the water.
"It was a very technical rescue," Pickford said of the effort that included 24 personnel and required more than two hours to accomplish.
Pickford said the two occupants were removed from the vehicle and lifted up to the area adjacent to the parking lot using a Stokes basket, a type of stretcher used in search and rescue.
The two occupants were air-lifted to Atlanta Medical Center and later were pronounced dead, Pickford said.
The cause of the crash is under investigation.
An aerial view of the site on Google maps, which is several years old, shows the location of the crash. The difference today is that the bare ground on the map, which shows both retention ponds, is currently filled with significant tree growth and other vegetation.