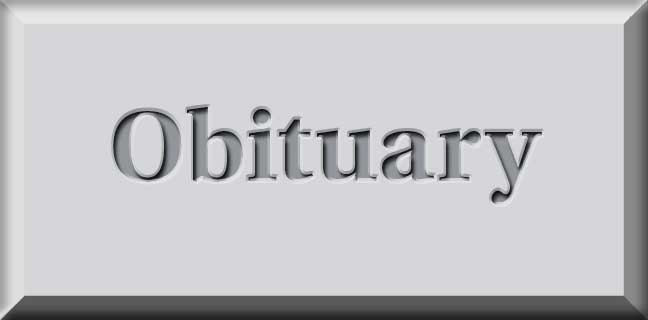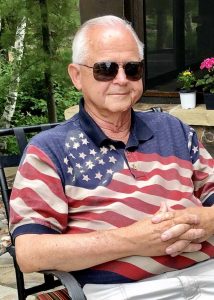 Charles Henry Quick was born in St. Paul, MN on 12/24/43 and died on 4/29/2020. He is survived by his loving wife, Kathleen Mary Quick (McGowan); three sons, Brian (Jen), Michael (Jamie), and David (Meg); Sisters, Janice Johnson (Carl), Betty Wiggins, Marilyn Miller, and brother, Robert Quick (Donna); his grandchildren Brynn and Charlie Quick, and Porter and Ireland Quick. He was also loved by his many nieces, nephews and cousins.
Chuck enlisted in the Navy in 1966 during the Vietnam War. He served as a sonar man while he and his shipmates patrolled waters in the Mekong Delta. After honorary discharge in 1968, he remained in the Reserves for two more years.
Chuck worked as a printer for West Publishing in St. Paul before his service. He enjoyed reading law books during his breaks. Post Navy he went back to printing while attending Control Data Institute on the GI Bill. After technical school he was hired by Control Data in Minnesota where he excelled as a computer hardware engineer.
He appreciated the chance to work as a pioneer during the beginning of the Super Computer Era. His career offered him the opportunity to travel to many interesting places.
After many years with Control Data, he transferred his family to Peachtree City, Georgia in order to work for Cray Research. He experienced drastic changes in the computer industry during his 36-year career. When he left Cray Research, he shared his computer skills with the Fayette County School system for 5 years before he officially retired.
Chuck always felt that his life's biggest accomplishment was becoming a father. He raised three sons who he was very proud of (in spite of some memorable nerve-racking moments during growing up). He also often remembered to tell his wife that marrying her was his life's best decision.
Chuck and wife, Kathy, were blessed to be heading to their 50th anniversary this August 15th! The frosting on the cake in Chuck's life was his luck to be able to enjoy his four beautiful grandchildren.
Although Chuck tended to be a C & E churchgoer, he was a strong believer in the power and need of faith. He was a very generous and thoughtful man. He contributed many hours of volunteer time during each phase of his life. He wife's challenge to his sons is that they will continue to honor their dad by emulating his value of integrity.
Occasionally, Chuck would buy a lottery ticket; however, he felt that he already won the lottery by being born in the USA, belonging to a loving family, relishing his career, treasuring his long-term marriage (95% of the time) and watching his babies become men. At 76 years of age, he felt blessed.
He will be laid to rest in MN at Fort Snelling National Cemetery next to his first baby, Charles Joseph Quick, and near his parents, Olga and Henry Quick. A Celebration of Life will be at a later date.
Chuck's passing was rather sudden, but his legacy to his family will be never ending. May he be at rest with the angels.