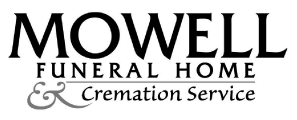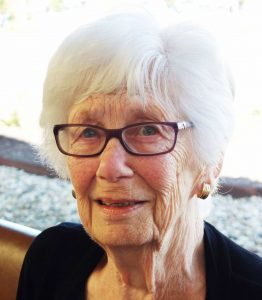 Jocelyn Elizabeth Van Cleave McKinney, 95, of Peachtree City, GA, died March 17, 2020. Jocelyn was born September 30, 1924, in Chicago, Illinois. She married Jarvis Burrows McKinney in Maywood, IL, on July 12, 1944.
She was preceded in death by her husband; sons, Reid Burrows and Jerold Edward McKinney; son-in-law, Ernest Maxwell; great-granddaughter, Melinda Koenen; her brother, Donald Edward Van Cleave; and parents Gertrude and Charles Bryan Van Cleave.
She is survived by twin daughters, Kristi (Ernest) Maxwell of Peachtree City and Karyl (Gary) Wackerlin of Griffin, and daughter-in-law Gay (Reid) McKinney, of Ft. Myers, FL; seven grandchildren including, Amanda (Jason) Morton, Sharpsburg, GA, Ryan Maxwell, Peachtree City, Matthew (Kristine) Maxwell, Apple Valley, MN, Sarah (Tim) Spiker, Smyrna, GA, Kristopher (Emily) Wackerlin, Nolensville, TN, Lisa (Ken) Koenen, Crystal Lake, IL, Tricia (Todd) Reinschmidt, Venice, FL, and 14 great grandchildren.
Jocelyn was committed to her faith, and was a faithful member of the Presbyterian Church throughout her life, serving in many different capacities. She was an avid reader, quilter, volunteer, and spent hours watching "her" birds and researching family history. She celebrated her 95th birthday by taking a biplane ride over Atlanta.
Memorial contributions may be made to First Presbyterian Church, Peachtree City, GA, or Heifer International.