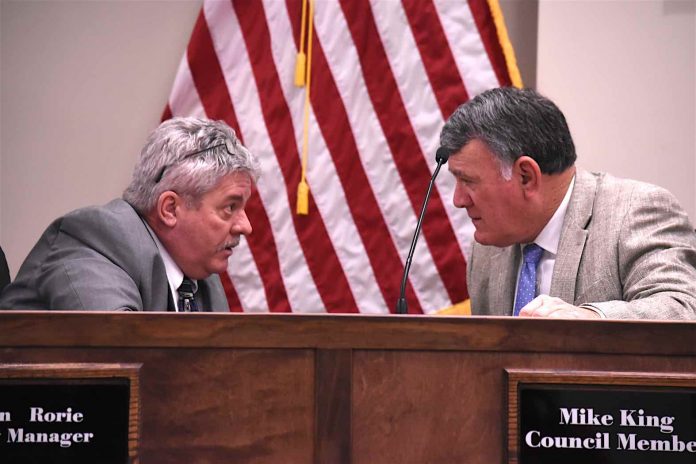 Zoning density loophole gets Council's attention — 
NEWS ANALYSIS — The March 5 Peachtree City Council will likely be noteworthy not for what the council members did, but for what they did not do … yet.
What they did not do yet was tighten up a catch-all residential zoning — General Residential — to prevent unexpected high-density redevelopments now allowed in a GR loophole.
But that change is almost certainly coming. City staff is preparing revisions to the long-standing ordinance that will limit maximum density to at most 12 dwelling units per acre rather than the currently allowable 25 units per acre.
And what they did not do yet was dramatically narrow the scope of what kinds of official proclamations the council will consider in the future.
What is expected to show up as a policy change is saying no to any proclamation involving political issues and controversial matters, pro or con.
STORY CONTINUES BELOW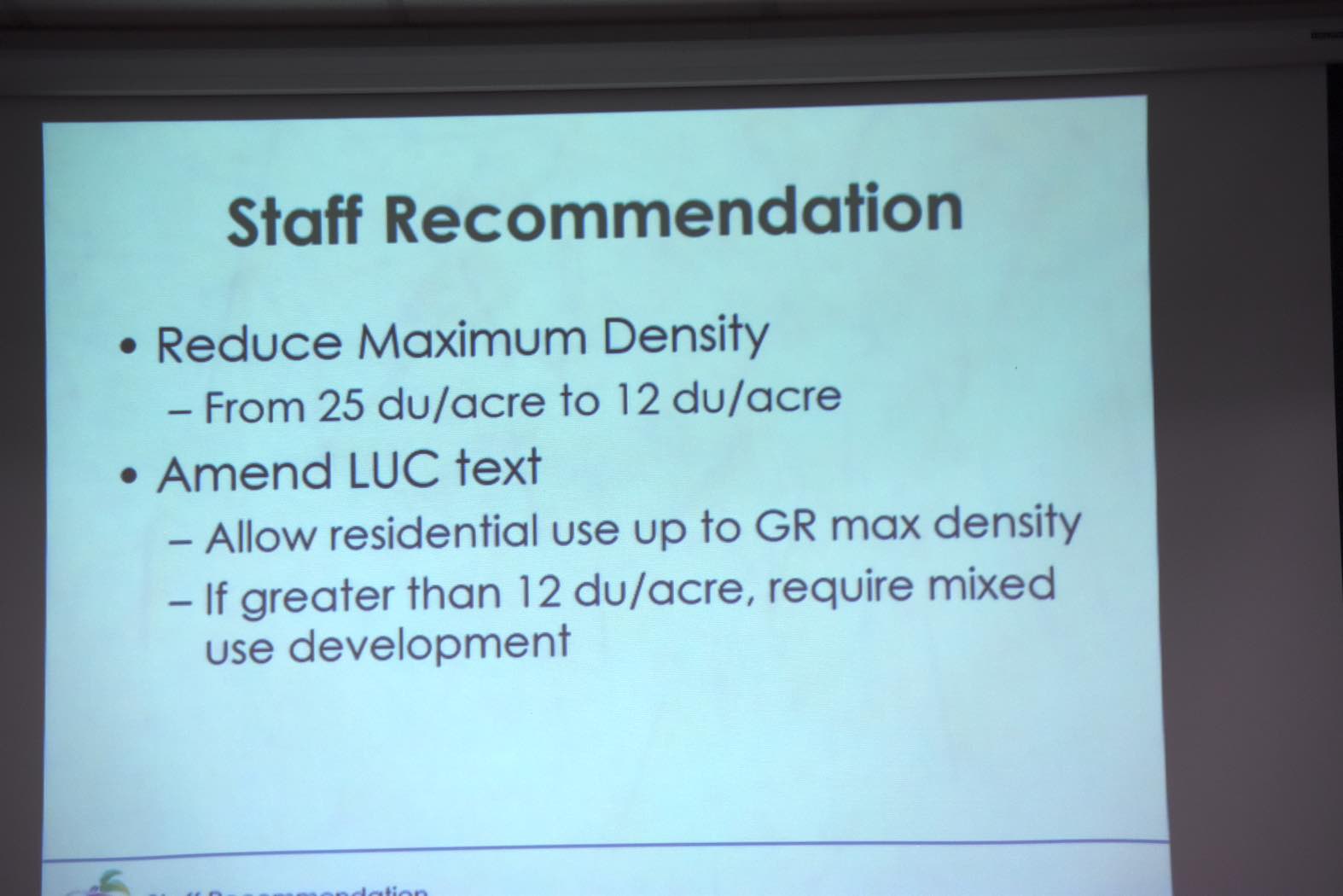 The decision to go for an ordinance change to limit GR density came after a couple of discussions in open council meetings recently.
Council members faced the question: Suppose a developer buys up property zoned GR-25 but with less density on it currently. Will big bucks buy an unexpected high-density apartment development that replaces duplexes or even small single-family homes?
The answer, yes, unless we change the GR density limits. That's coming up in the next couple of meetings.
STORY CONTINUES BELOW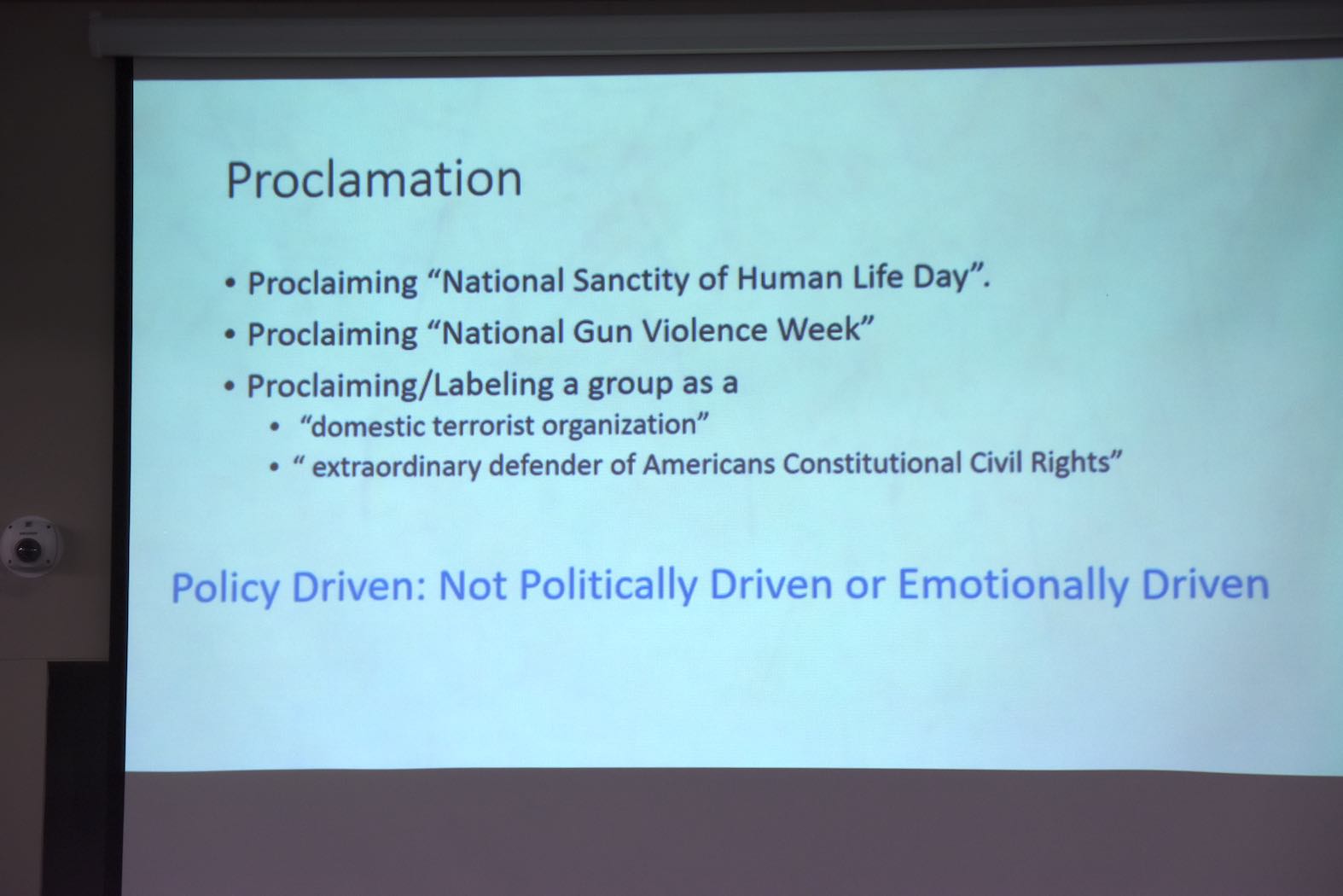 As for council proclamations, City Manager Jon Rorie posed some uncomfortable scenarios of the council being asked to proclaim things that they might want to avoid.
Suppose, Rorie said, somebody wants the city to proclaim "National Sanctity of Human Life Day," or "National Gun Violence Week," or to label a group either a "domestic terror organization" or a "Defender of American Constitutional Civil Rights."
Rorie suggested the council might want to adopt a policy that "is policy driven, not politically driven or emotionally driven."
One can imagine that a proclamation about efforts to promote the conservation needs of two-toed sloths might draw some fire from groups that believe three-toed sloths are being unjustly overlooked.
Thus the proposed policy change will have the council turning away requests for a public shout-out for the following: Retirements, birthdays, weddings and wedding anniversaries, deceased persons, religious events or celebrations, family and class reunions, any business endorsements, any for-profit events and organizations — especially any that have no direct connection to the city — and all political and controversial issues.
In practical terms that means that a Peachtree City Day of Remembrance for the late John Jacob Jingleheimer Smith will not get past the city manager's desk. But more substantively, neither will a proclamation for a National Day of Prayer. Questions also may arise about Christmas season observance at City Hall.
More discussions to come.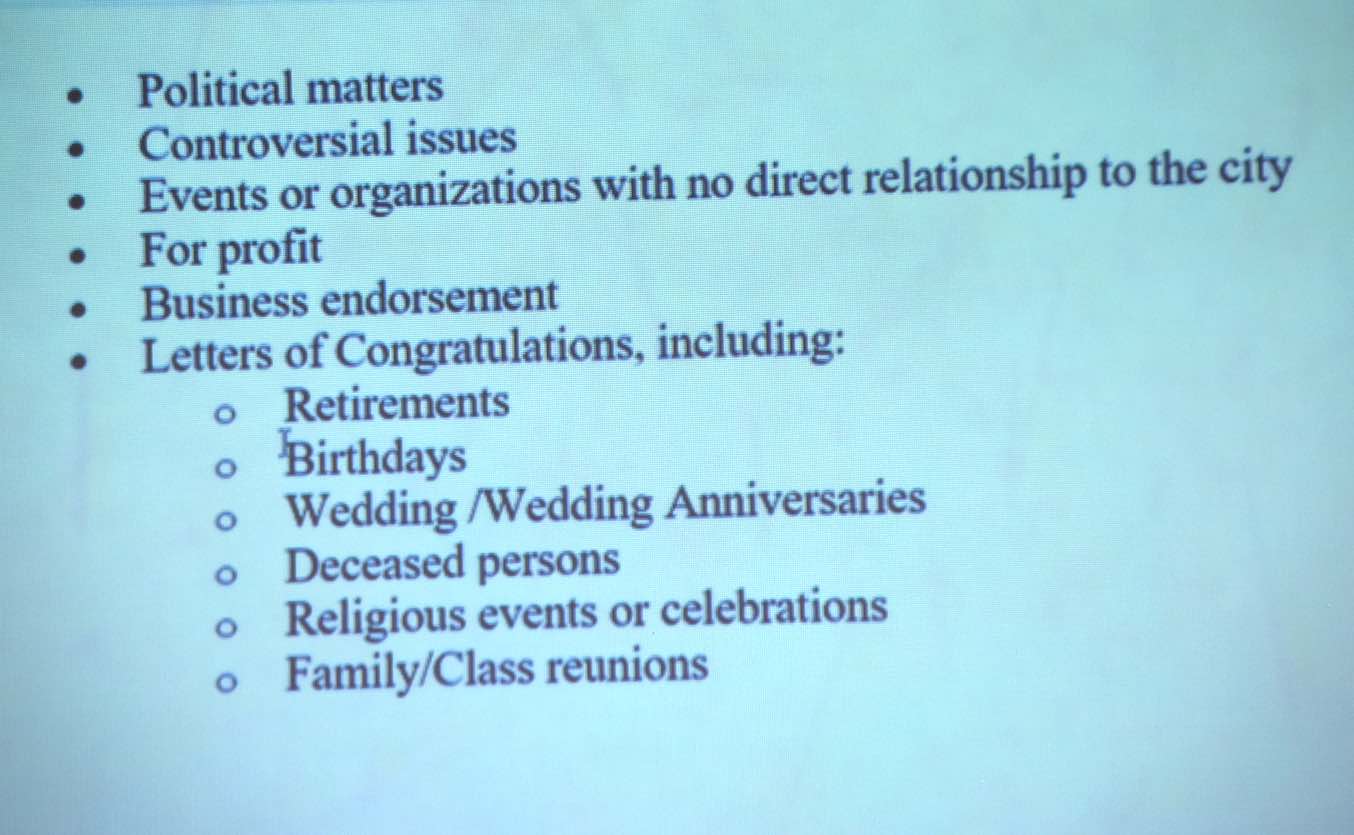 The usually collegial meetings often produce unanimous or nearly unanimous votes for or against agenda items. An exception to the unanimity last week was a pizza restaurant's request to paint a big sign on its outside brick wall in The Avenue.
That's against the city sign ordinance, but the council granted a variance to Positano Pizza, which wanted its local sign to be just like its signs in other locations — red paint on bricks. Councilmen Kevin Madden and Phil Prebor disliked the precedent being set and voted against it.
"What's to keep every other business from asking for the same thing?" Madden asked.
Councilman Mike King said The Avenue already had two painted wall murals and he had no objections to a painted sign.
The vote was 3-to-2 in favor of the painted pizza wall sign.
Girls softball teams and fans will have an easier time getting to the ball-field in south Peachtree City after the council approved a land swap to allow an access road. The swap was a no-cash deal for the strip adjacent to Meade Field.