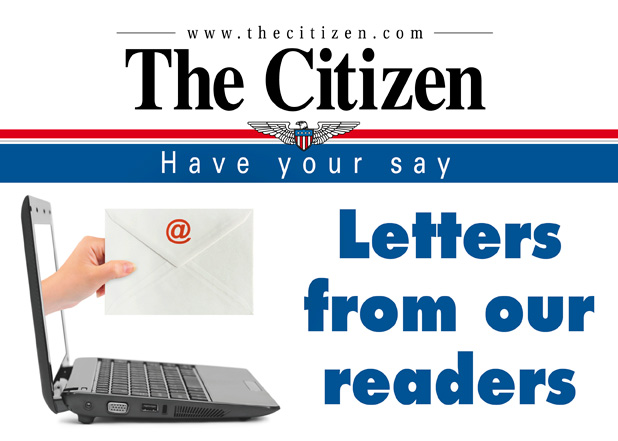 I am humbled to be able to write this letter today because I could be dead right now. I am writing to sing the praises of five heroic first responders of the Fayette County Department of Fire and Emergency Services: Lt. Wendell Madison, FAO Clayton Riddle, Paramedic Clay Fetner, AEMT Megan Roberts, and Paramedic Trainee Brock Barnfield.
They literally saved my life and I will be eternally grateful. This is not to ignore the outstanding work of the amazing ER team who took over and completed the save.
But, these first responders made the ER team's efforts possible by their initial actions to keep me alive.
On January 25, I suffered a massive heart attack. Fortunately, my brilliant wife ignored my request for her to drive me to the hospital. Instead she gave me two aspirin and called 911. She set their story into motion. (Gentlemen, if you don't know this already, listen to your wife.)
This team of five highly skilled people worked in perfect unison, each doing an invaluable part in a very time-compressed, high-threat environment.
Within minutes of the call, Lt. Wendell Madison and Clayton Riddle arrived at my home, took decisive steps to assess the seriousness of my condition, and took immediate actions to stabilize the situation.
Their immediate communication with the hospital set the ER team's readiness into motion. In the ambulance enroute to the hospital, Clay Fetner and Brock Barnfield worked together to notice and immediately respond when I went into cardiac arrest.
Their coordinated efforts to perform CPR and shock my heart back to functionality kept me alive as Megan Roberts expertly drove the ambulance and got me to the hospital in minimal time.
What I want everyone in Fayette County to know is they are very well served by the Department of Fire and Emergency Services and the ER staff. These five first responders, from three different stations working together, are my heroes. They truly are the epitome of community servants of which all of Fayette County should be proud.
Fayette County residents should know that when they need help, they will get the best that is available. I can't imagine there are better-trained, higher-quality, more professional and more caring EMTs anywhere in the country. Thanks to the leaders of The Fayette County Department of Fire and Emergency Services for preparing their personnel so well.
Additionally, the EMTs' coordination with and readiness and training of the ER staff was incredible. They worked so well together, that when I arrived at the hospital the ER staff was assembled, ready, and pounced on me within seconds.
They used their skill and training to prep me for the catherization lab so Dr. Guthikonda could skillfully put two stents into my heart and allow me to write this letter.
And on behalf of all cardiologists, February is American Heart Month. Go get your heart checked before you need an ambulance ride; exercise more; and listen to your wife and eat your vegetables.
Finally, please recognize these Fayette heroes for their knowledge, caring, technical skills, and ability to perform under pressure in a life-threatening event with no margin for error. I can't thank them enough for giving me a second chance at life.
It is only through the grace of God and His EMT and ER heroes that I get to experience my wife's smile, the feeling of rain on my face, the blue of the sky, and all that God provides us on this earth. They truly are heroes worthy of all Fayette County citizens' highest accolades.
If you see a fireman, EMT, or ER responder, thank them for their dedicated and selfless service. They are worthy of our respect and admiration. They are my heroes.
In humble gratitude,
Robert Mudrinich
Fayetteville, Ga.